Oh (Upcycled) Christmas Tree!
Use this fun upcycling project for fun home decor pieces for the Holidays.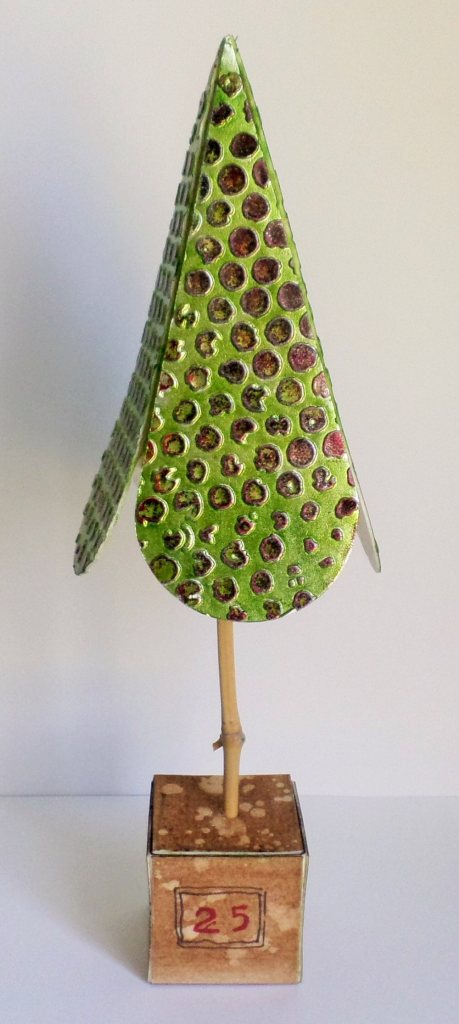 Glue the foil to the mount board.
Die cut your pieces and then emboss with the Petal Drops die to create shape.
Begin coloring the metal with StazOn Cactus Green, applying the inkpad directly to the surface. Allow to dry completely.
Apply a thin coat of GlazOn layer protectant to the surface.
Highlight areas with StazOn Olive Green, followed by a coat of GlazOn.
Lightly apply StazOn Blazing Red to just highlight the embossed dots.
Finish with StazOn Metallic Gold to give a distressed shimmer by gently dabbing the pad to catch the raised areas of the embossing.
Use a found twig/branch for your tree trunk and attach the leaf pieces with adhesive to the trunk.
Die cut the base with the Block Cube die.
Mix Walnut Crystals according to instructions and use to color the cube.
Stamp '25' onto the cube with StazOn Blazing Red.
Assemble cube and attach tree.