Fireworks Shimmery Craft Spray for a Let's Party Invitation
Add some color to your next invitation with Fireworks craft spray and Delicata Golden Glitz.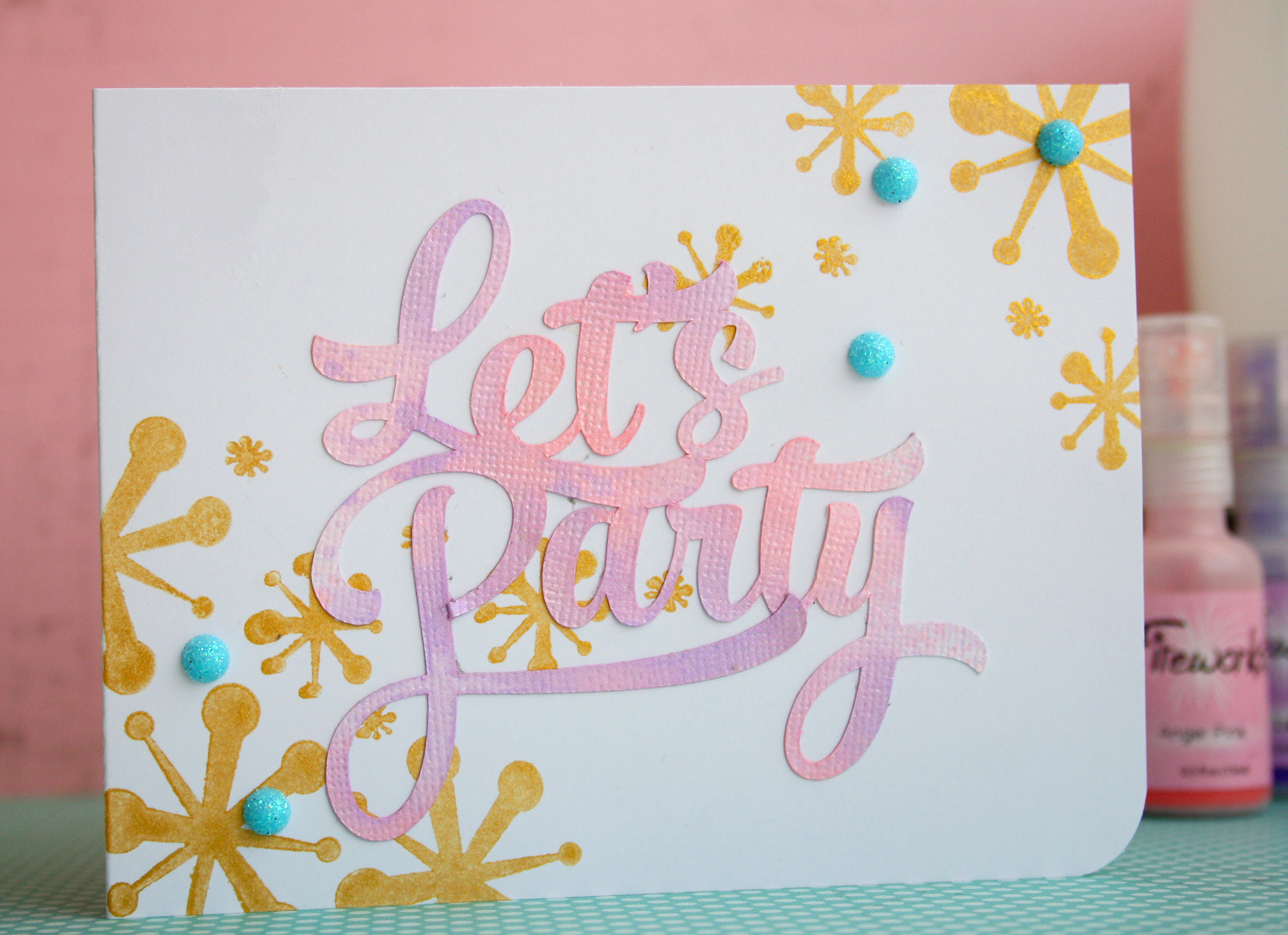 Make 5½˝ x 4¼˝ card base from white cardstock and round lower right corner.
Randomly stamp icons with Delicata Golden Glitz onto card front.
Cut out sentiment using a digital die cutting machine from white cardstock and spray with Fireworks! in Lulu Lavender and Angel Pink.
Let dry and adhere to cardfront.
Embellish card with blue glitter pearls.