The Honor of Your Presents layout
Use Dew Drop Inkpads as both inks and stamps to create a 3-D looking Christmas tree and wreath.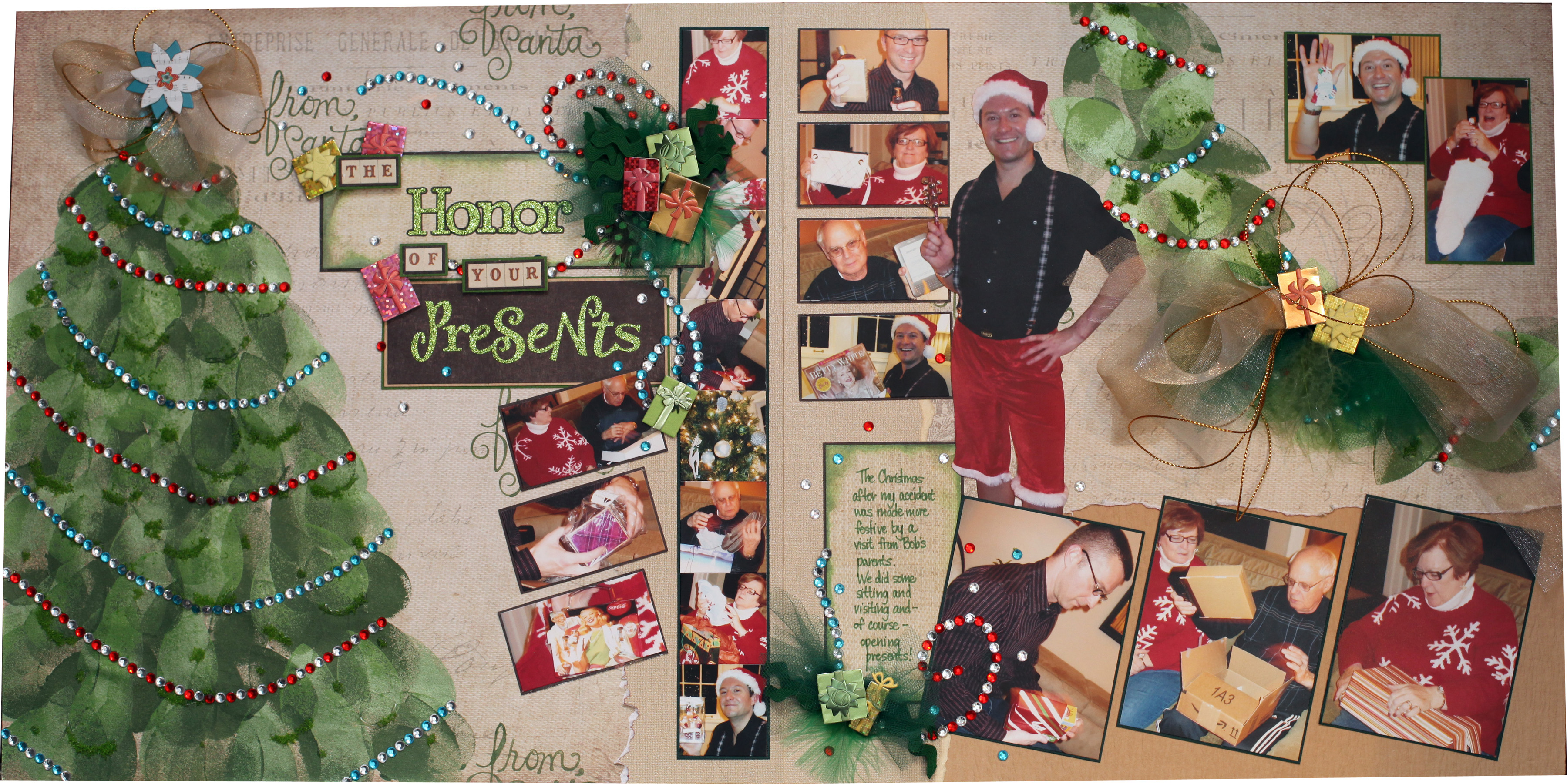 Select a neutral colored cardstock as the base for your layout.

Using a Brilliance Pearlescent Thyme Dew Drop pad, begin stamping directly onto the paper in a triangular shape resembling a Christmas tree.

Add Brilliance Pearlescent Ivy over the Pearlescent Thyme to give depth to the tree.

Once the inks are dry, add texture with green Flower Soft.

For the other side of the layout, repeat these steps to create a Christmas wreath.

Place Ruby Rock It Joyeaux Noel Bling over the tree and wreath like lights. Because the Flower Soft and inks might prevent the bling from sticking permanently, use green thread to sew the bling strands to the page.

Place the tree and wreath on the layout with other neutral background paper.

To make a title pop off the page, outline the sticker letters with the Memento Dual Marker.

Add photos and other embellishments to complete the page.