Lock Color with Mboss in Clear Matte
Use Mboss Clear Matte to lock color onto the paper add intensity to any project.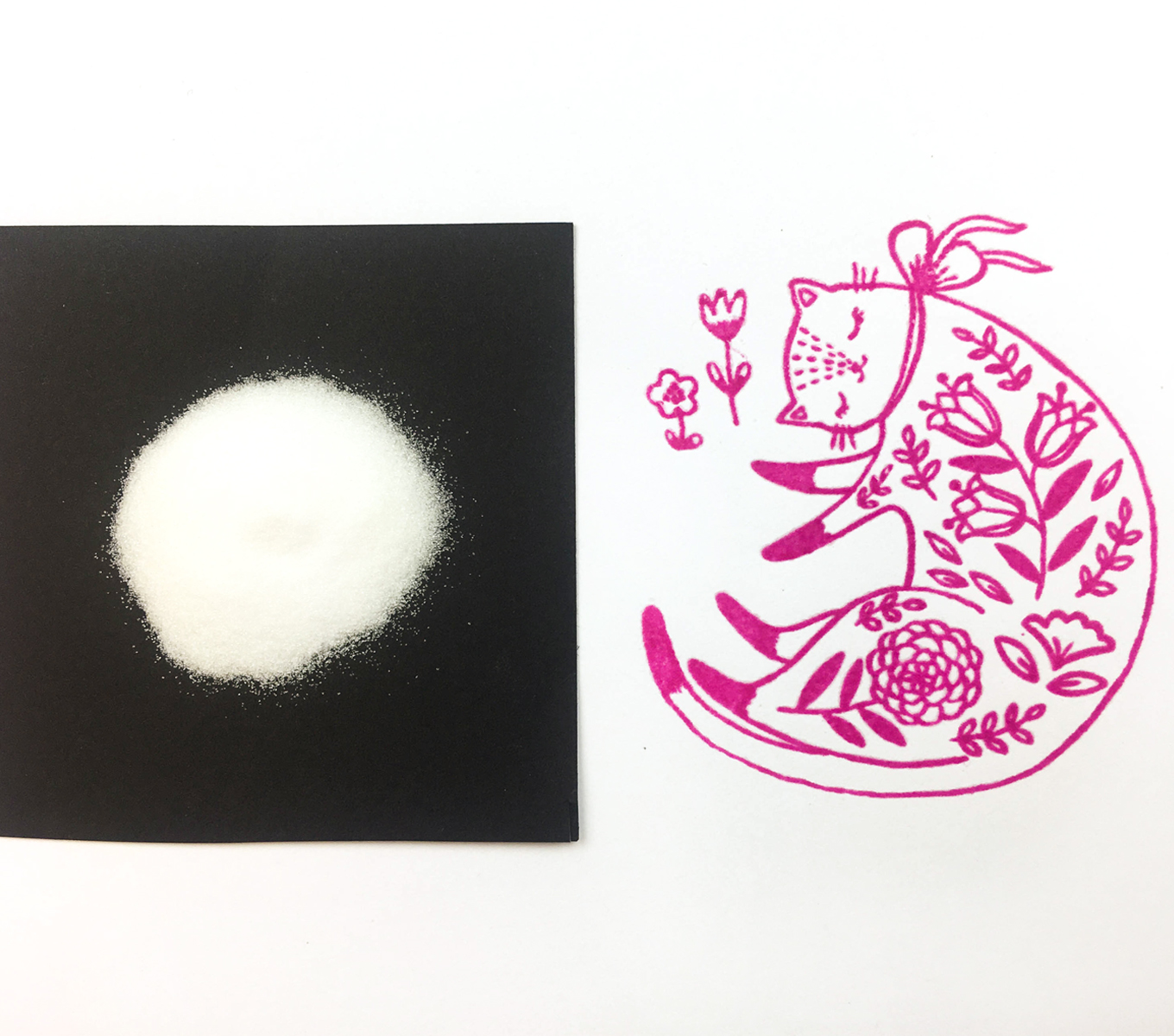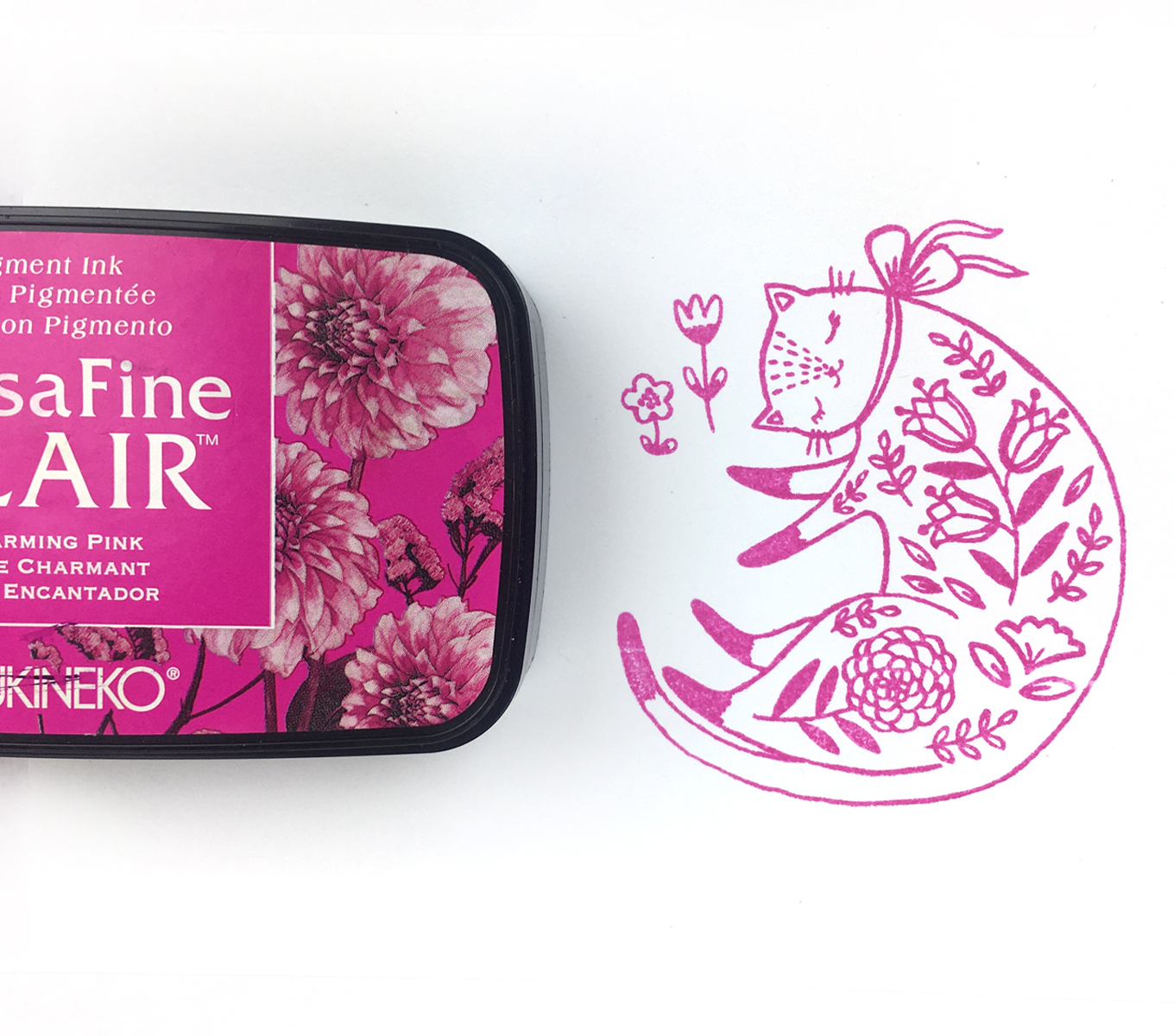 Choose a pigment ink and a stamp. Here I picked VersaFine Clair in Charming Pink and a Waffle Flower stamp.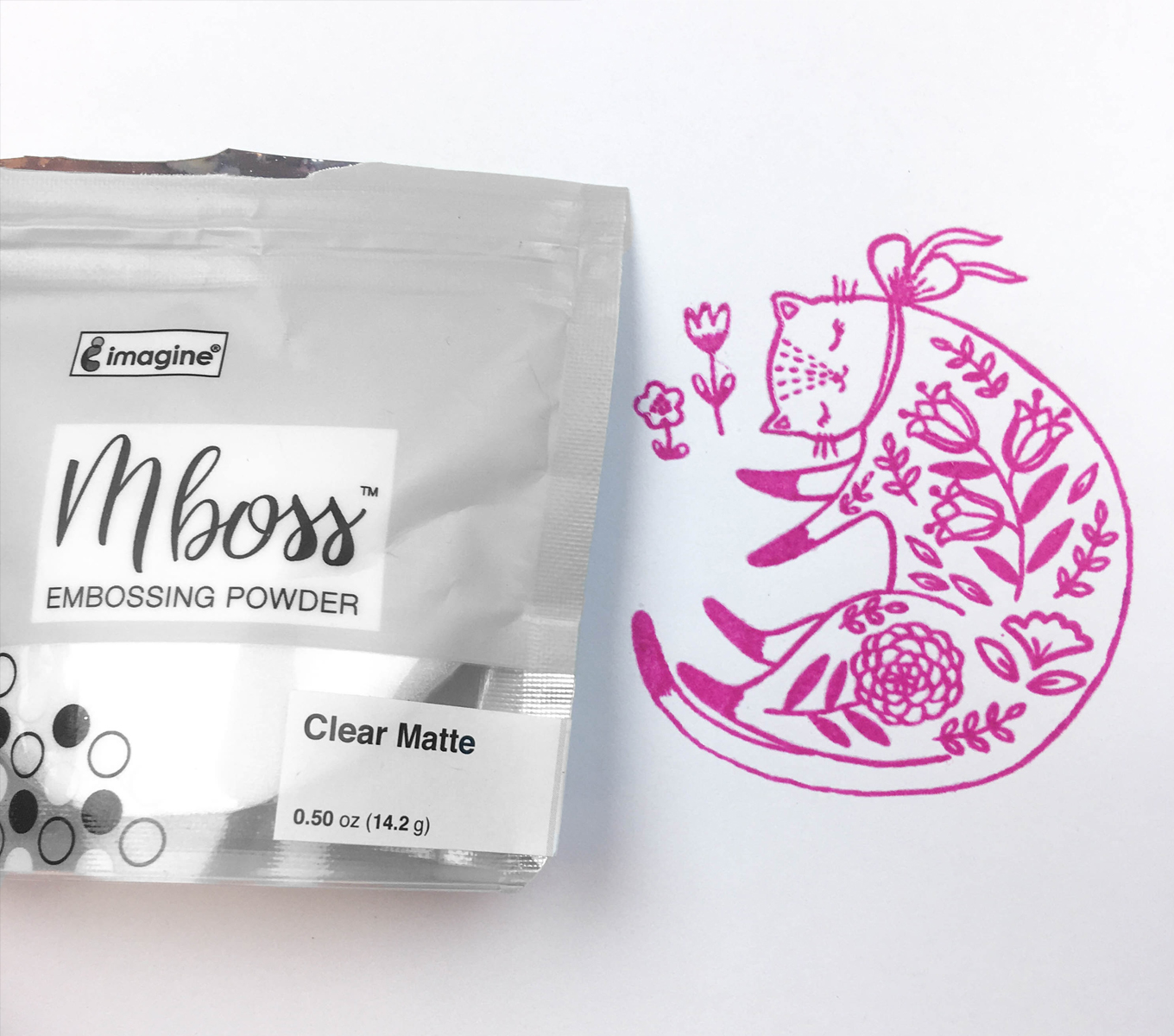 Heat emboss with Mboss in Clear Matte. You can see the Mboss deepens the Charming Pink color. Great way to perserve the color of a stamp or to simply enhance it. With a normal Clear the embossing is glossy. With Clear Matte the stamp color shows through and intensifies without the glossy look. Purchase a heat tool for this technique.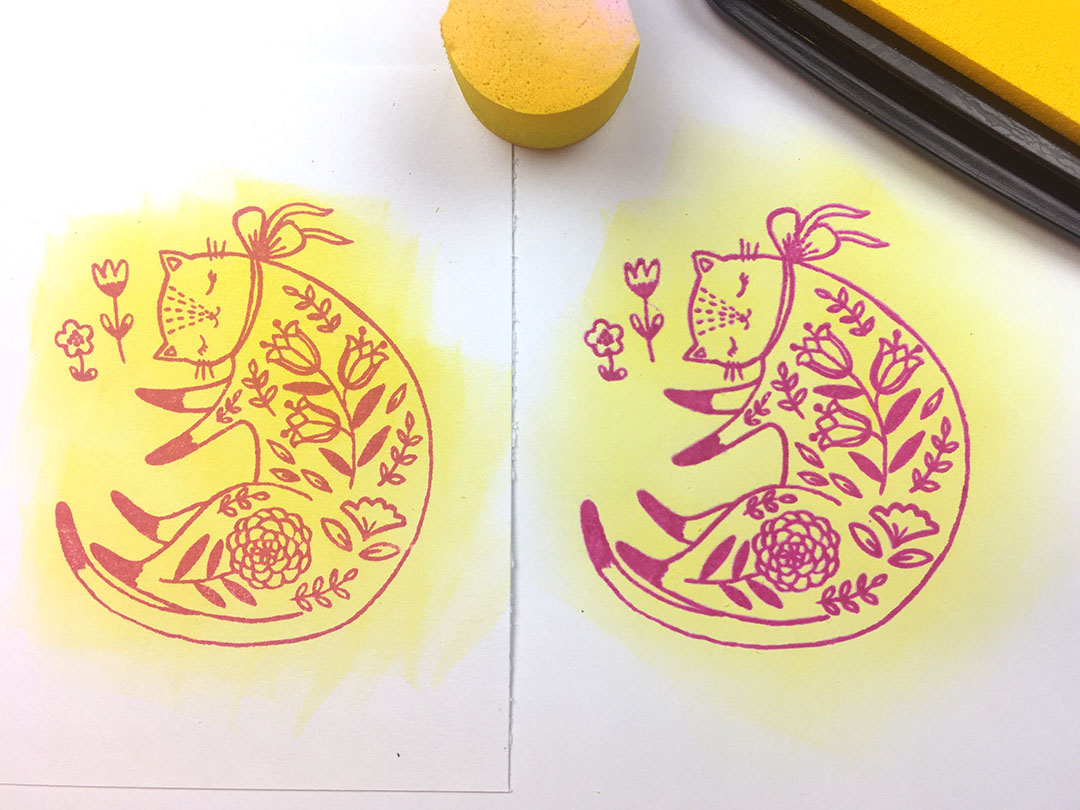 This side-by-side comparison shows the difference between inking techniques without and with Mboss. On the left, VersaFine Charming Pink is inked over with VersaColor in Canary (bright yellow). The yellow lays on top of the ink and slightly blends to create a coral color. This could be a desired effect. It looks great as it is. On the right, the image is embossed with Mboss in Clear Matte. As you can see it maintains the rich pink color and the Versacolor ink colors the paper around the stamp. A perfect way to perserve the color. If one wanted to continue adding colors or details the embossed image would stay the same.