Flexible Creative Medium Films
Did you know you can create a flexible film from Creative Medium? It's incredibly quick and easy and the result is a versatile mixed media element that can be used in a number of applications. You only need 3 simple supplies: Creative Medium (color of your choice), a palette knife and either a mold or embossing folder.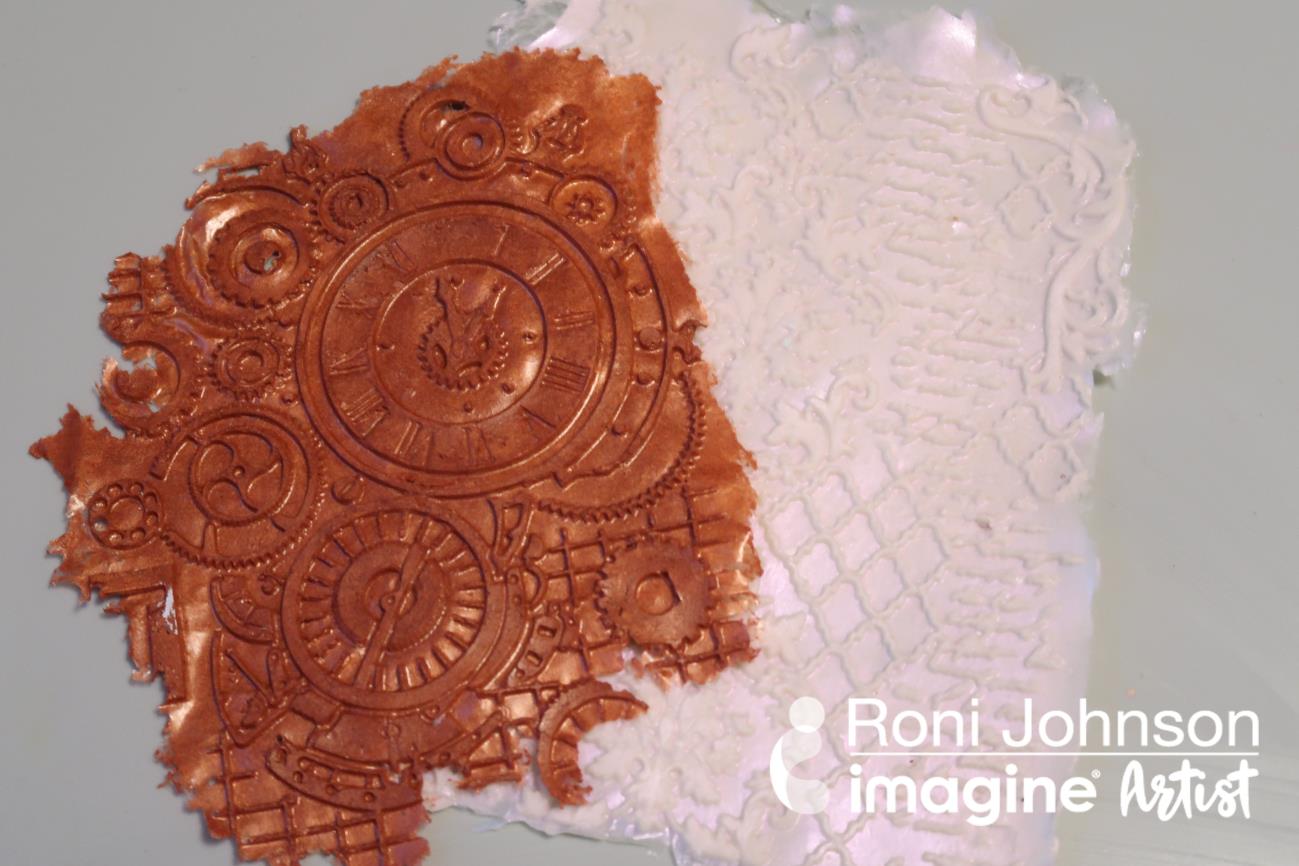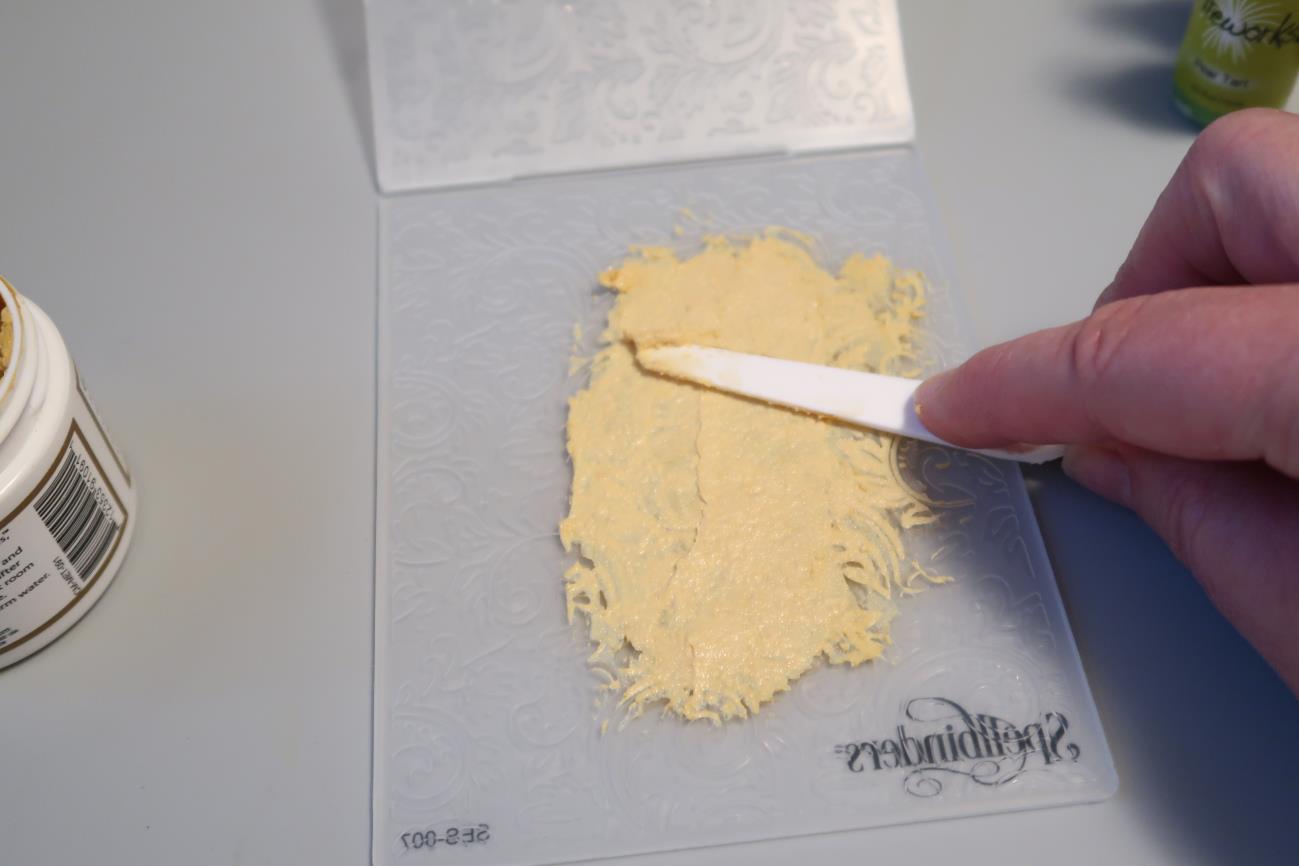 Step 1
Spread a thick layer of Creative Medium over a mold or embossing folder.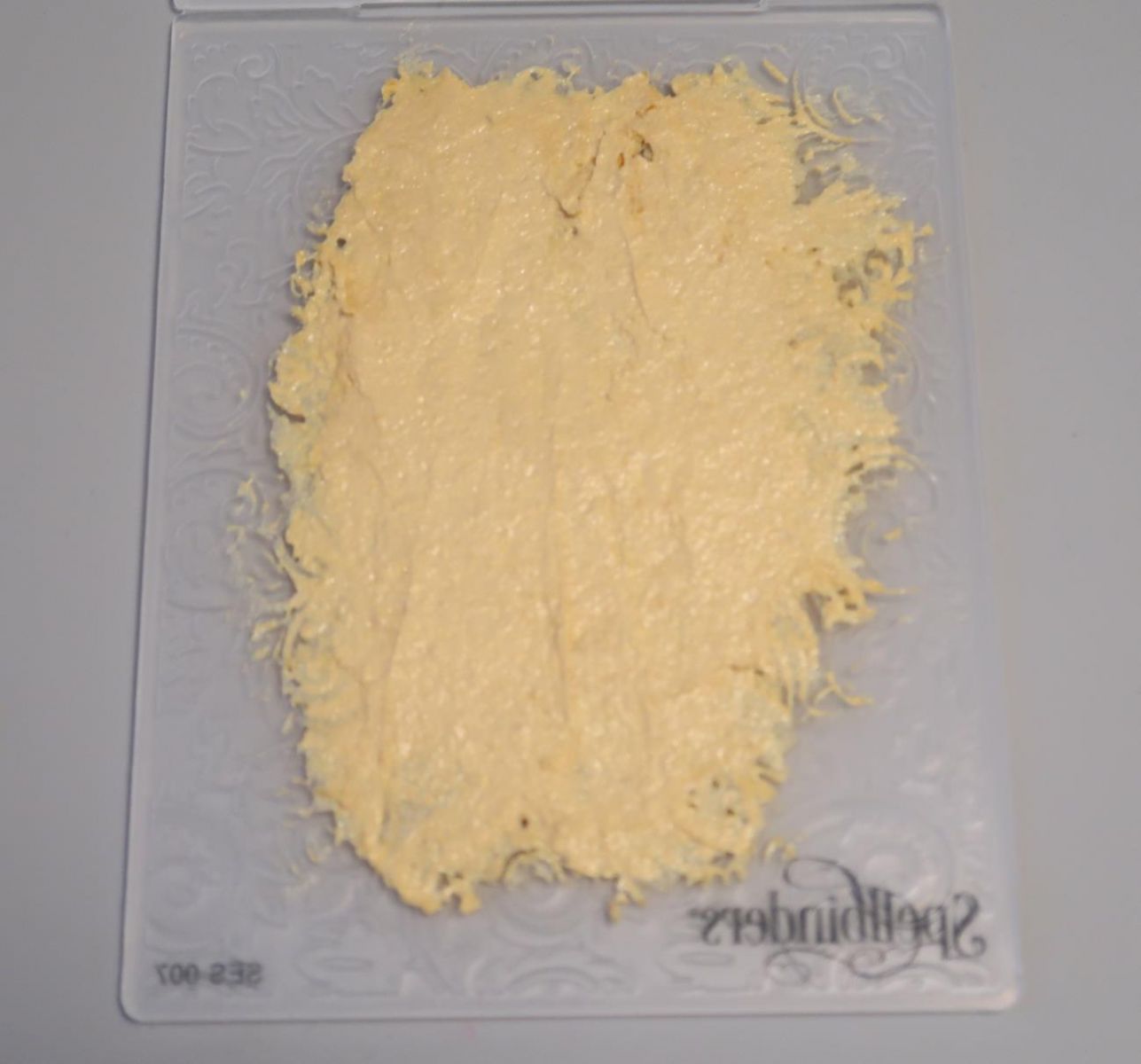 Step 2
This is actually the toughest part…let it dry several hours or overnight. If you are like I am you will be tempted to try to peel it off early, but don't. It will ruin the skin and make a mess trying to clean up your mold/folder.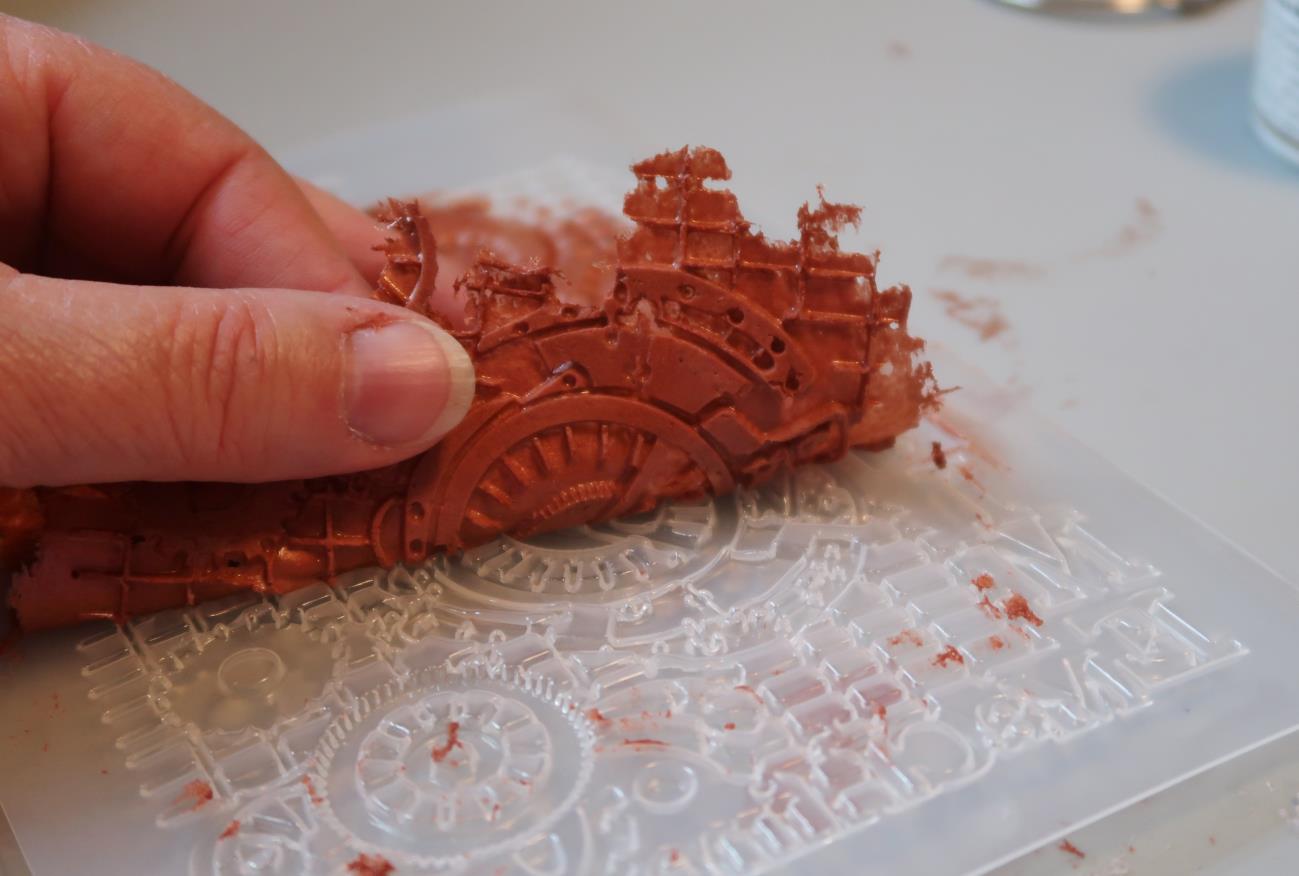 Step 3
After the skin is completely dry use a tooth pick to pull up one corner and gently peel the skin from the mold/folder.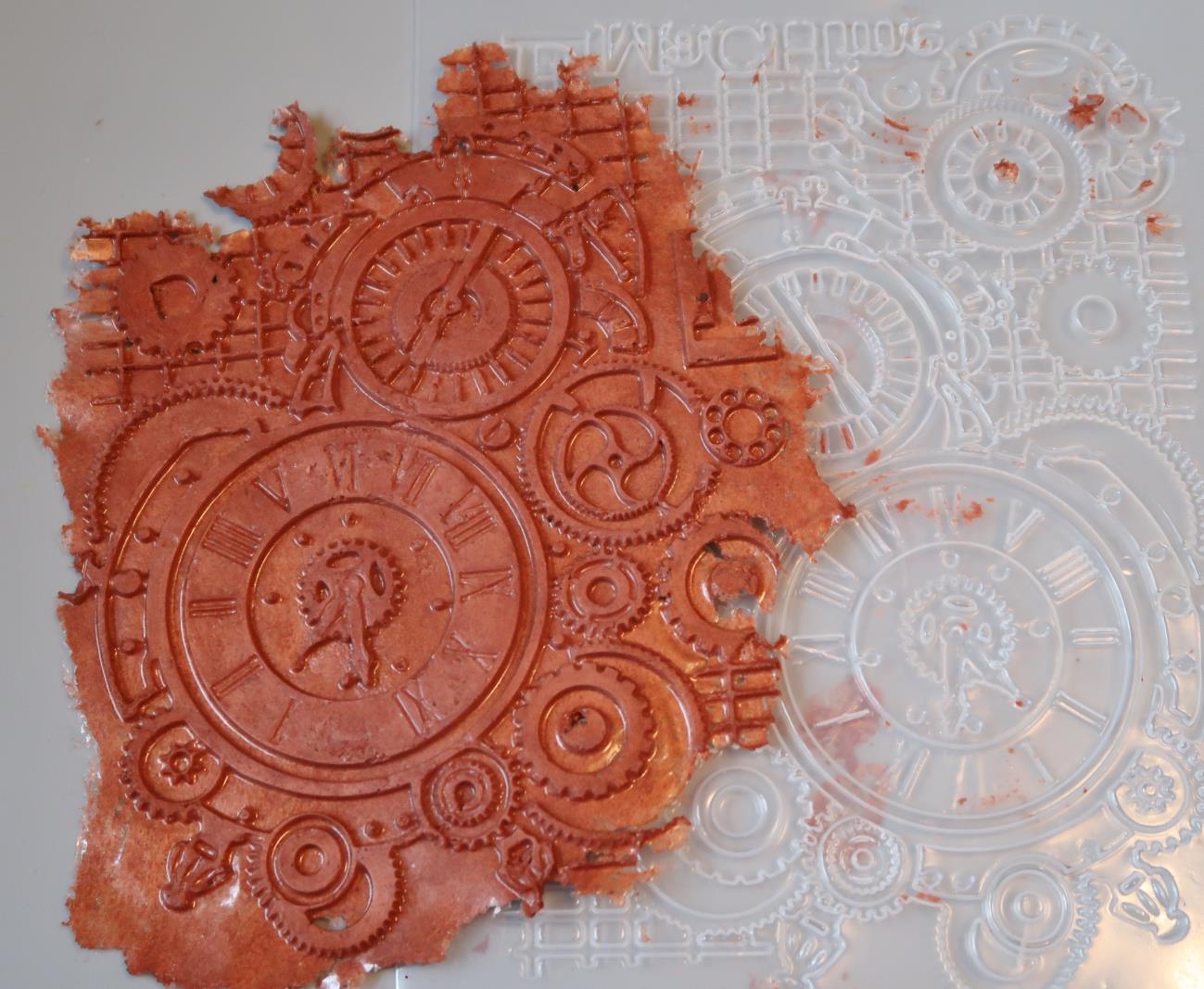 The result is a flexible highly detailed skin that can be used for so many applications. Since it's flexible it can be wrapped around glass bottles, applied to a collage, used on an altered book cover, cut to fit into a jewelry bezel , die-cut, colored, shaped and so much more.
Clean up is easy – simply use a tooth brush or dry cloth to wipe away the little bits of medium left over on the folder/mold.