For an upcoming birthday luau, Radiant Neon Amplify! was just the ticket to add a little texture and dimension to our invitations, thank you cards, and buffet signs. Check it out!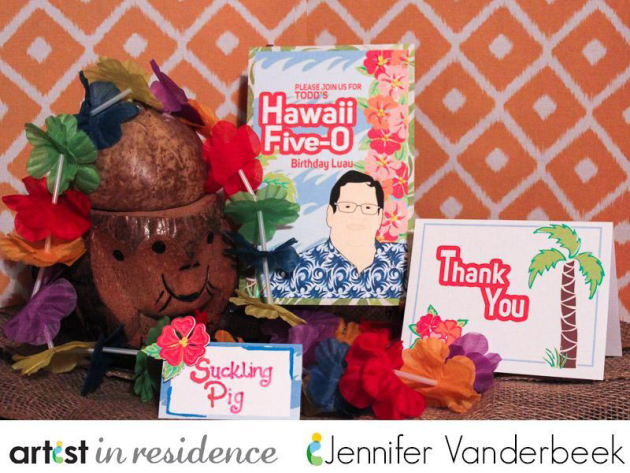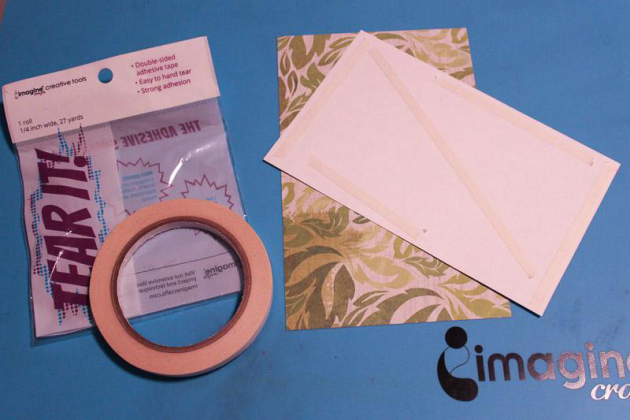 1. Mat printed invitations on coordinating patterned cardstock using Tear It! Tape for a sturdy hold. Party details can be attached to the back to add stability and keep the front of the invitation from being too cluttered.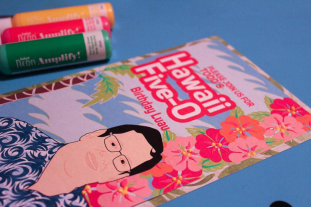 2. Highlight certain elements of the invitation design by adding a layer of Radiant Neon Amplify! The flower centers are a natural choice for Electric Yellow, and adding veins of Electric Coral and Electric Green to the flowers and leaves, respectively, is also a nice touch. Heat the Radiant Neon Amplify! with a heat gun to activate maximum puff power! Thinner lines and dots will puff more delicately while fuller areas with expand and spread further. I've also noticed that the angle of the heat gun can affect the direction of the expansion. Make sure to let everything cool and harden before you handle or stack the finished invitations as warm Amplify! can smear.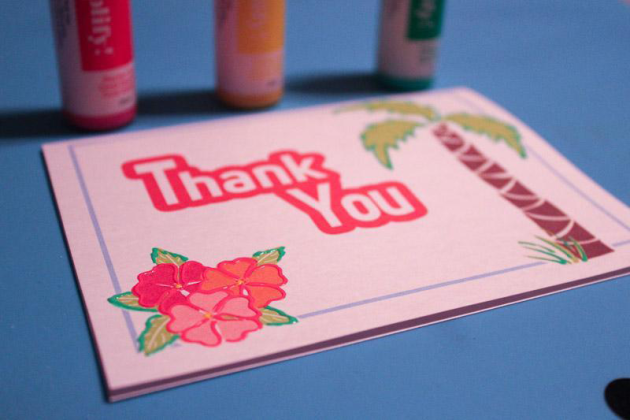 3. Outline smaller elements, like the flower cluster and palm fronds on our thank you cards, with a thin, controlled line of Radiant Neon Amplify! and let dry without the aid of a heat gun for a more subtle accent. You still get the bright color accents, but without obscuring tiny details.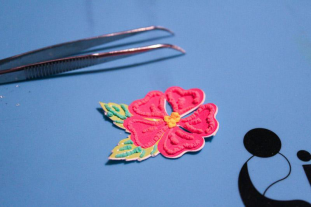 4. Fussy cut designs, like these flowers (either from spare invitations or other materials like paper plates or heavy wrapping paper) and embellish them with more Radiant Neon Amplify! A pair of tweezers comes in handy for holding small pieces safely while applying heat. Use the individual, embellished elements to decorate buffet signs, cutlery bundles, name tags or anything else you want to pull into your party theme! You can see I also used Amplify! on the capital letters on this buffet marker.