Trees by Joyce Kilmer is one of my favorite poems. Living in the country I have had the opportunity to enjoy trees all my life. Put the two together in this craft project.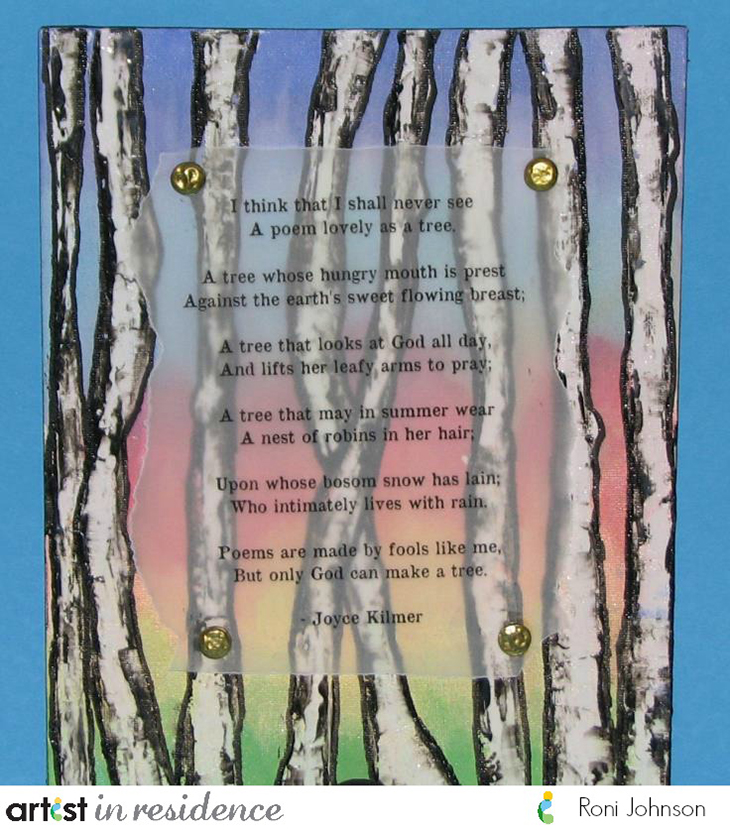 Directions: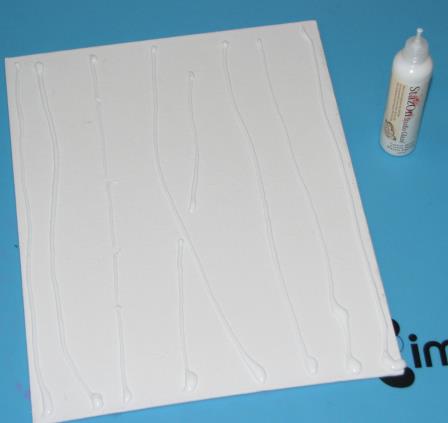 1. Use White StazOn Studio Glaze to draw lines on the canvas. These will become the base for the tree.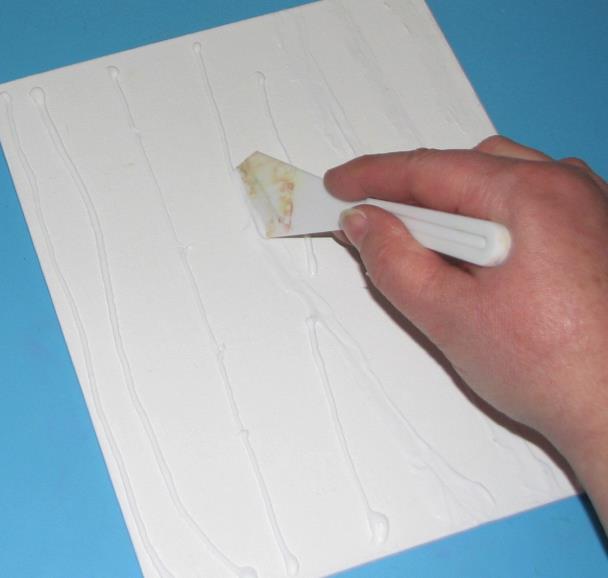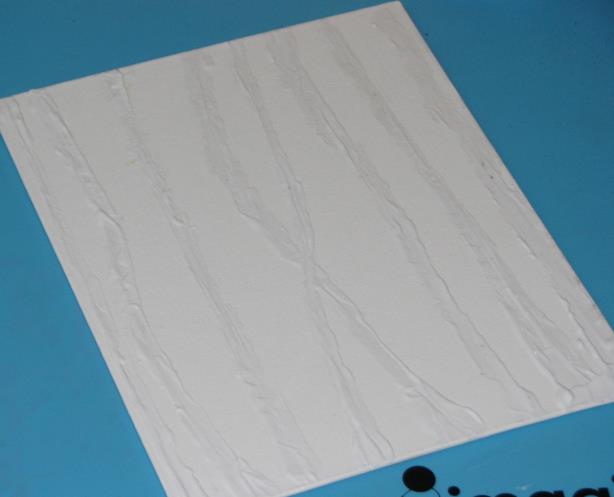 2. Use the scotty knife to spread the Studio Glaze out into a basic tree trunk shape.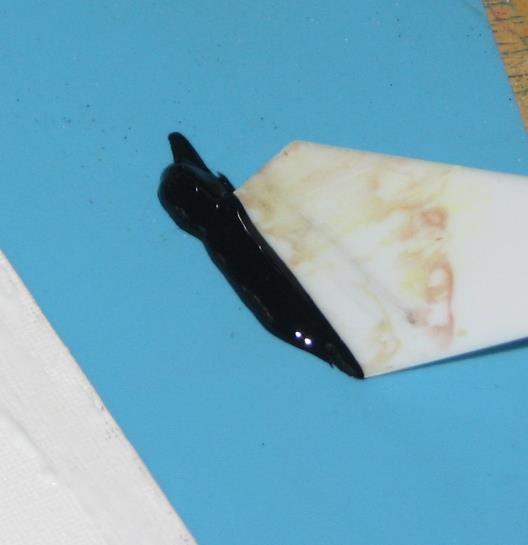 3. Draw a line on the craft mat using Black StazOn Studio Glaze.
4. Drag the scotty knife through the glaze picking up a small amount of the medium on the edge of the knife.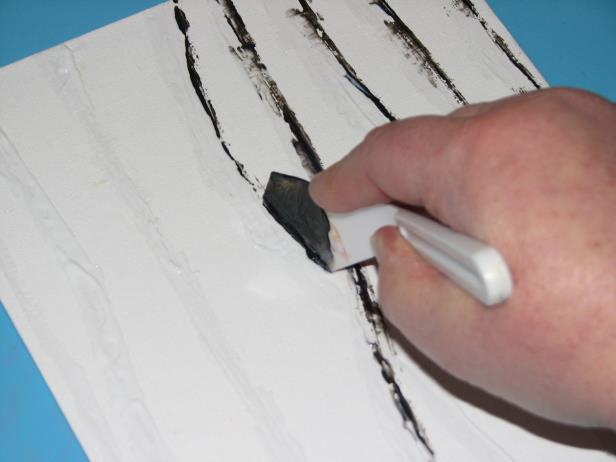 5. Pull the scotty knife down along the edge of the white tree trunks created using the white Studio Glaze. Periodically, drag the knife towards the center of the tree trunk. This action will create the unique markings on a birch tree.
6. Repeat this step until each of the tree trunks have been lined on one side.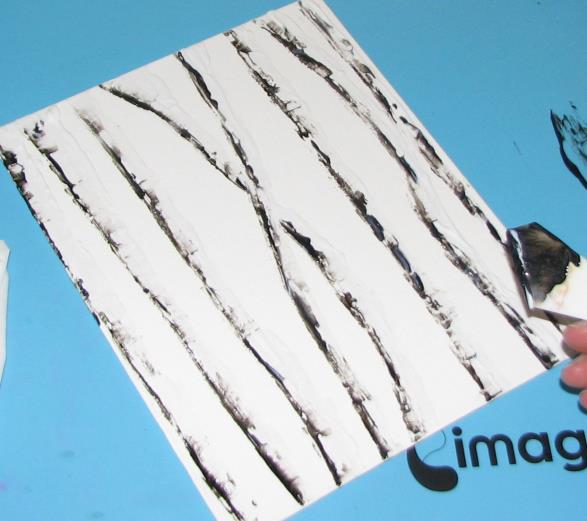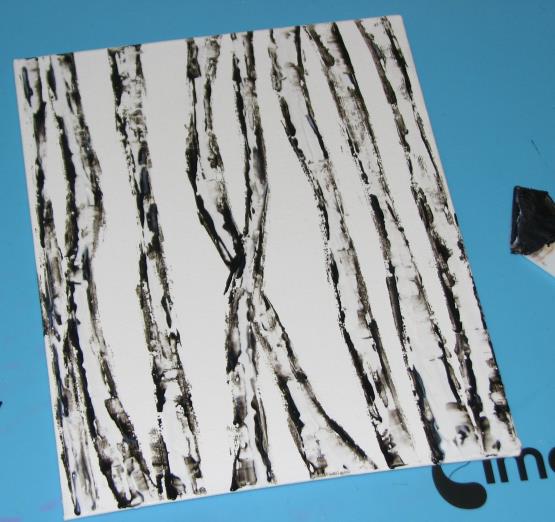 7. Flip the canvas over and repeat step #5 until each tree has been edged on both sides of the trunk. Let the glaze dry completely.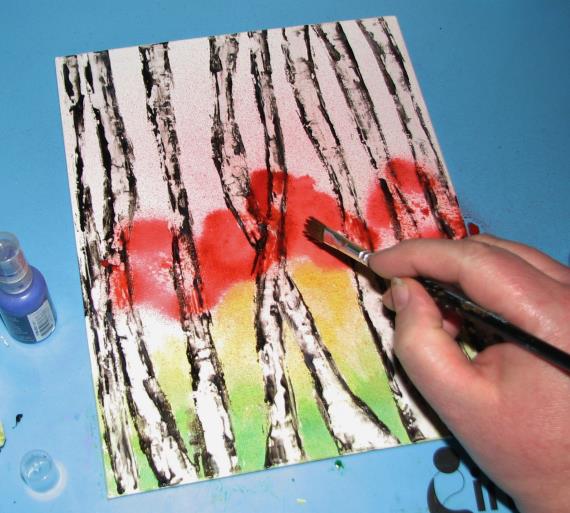 8. After the trees have dried, apply desired color(s) of Fireworks! Spray to the canvas. Push the ink around and blend as desired.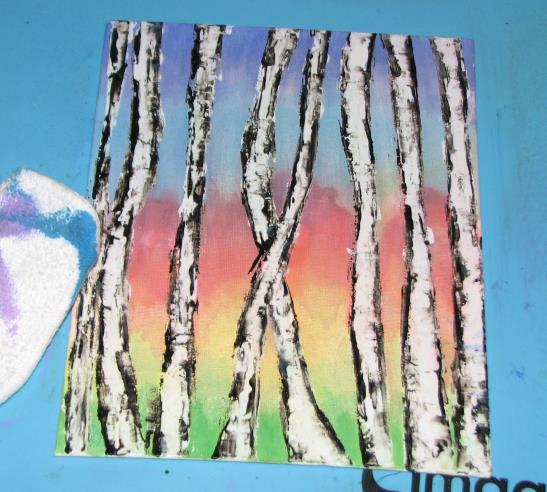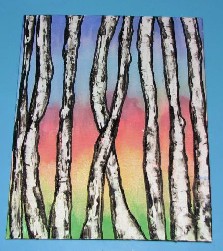 9. Before the ink dries, wipe the excess spray off of the trees using a dry cloth.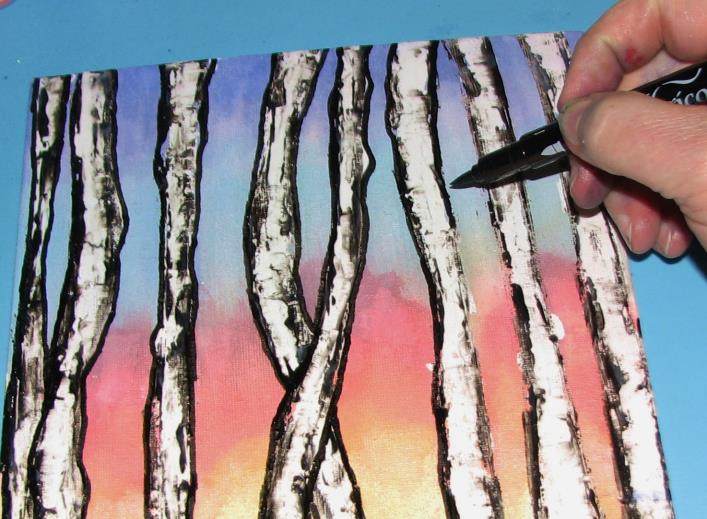 10. (Optional) If desired, sharpen the edges of each tree trunk using a black Fabrico Marker.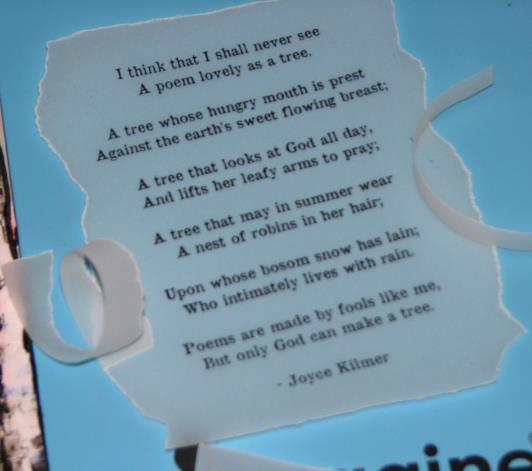 11. Print poem on vellum and prepare for mounting.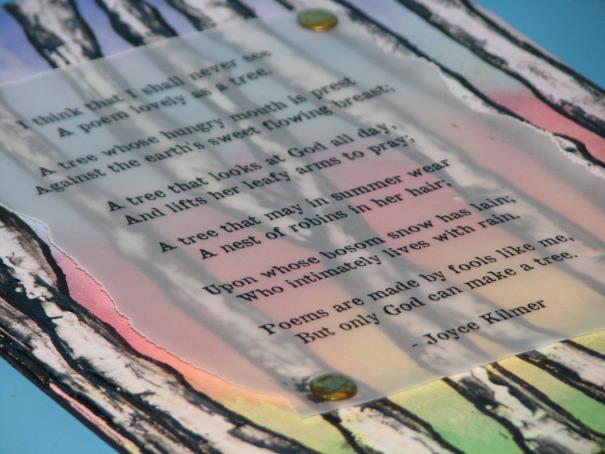 12. Affix the poem to the canvas using a dot of glue in each corner.
13. Cut off prongs of large brad; affix the brad top over the dots of glue