Create your own custom teapot with StazOn Studio Glaze to match your other dishware or home decor!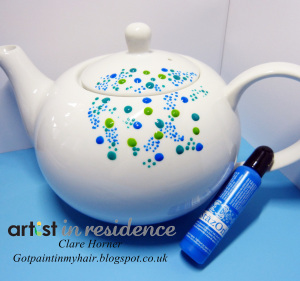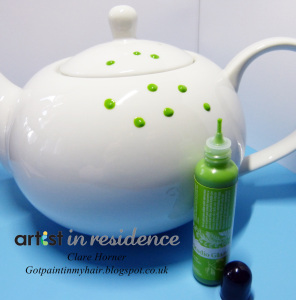 1) Using StazOn Studio Glaze Cactus Green, randomly add large dots of color to your teapot.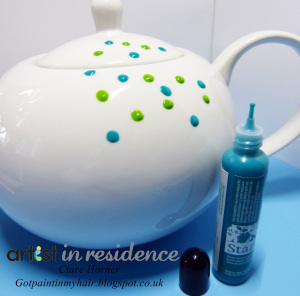 2) Next add Emerald City randomly in large dots.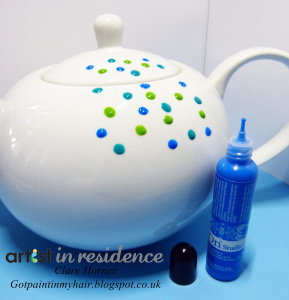 3) Add Blue Hawaii randomly as well.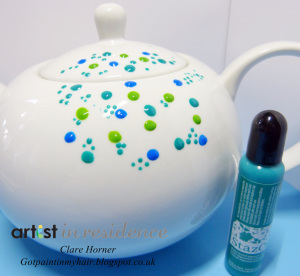 4) Use Emerald City to add smaller dots to the teapot and lid.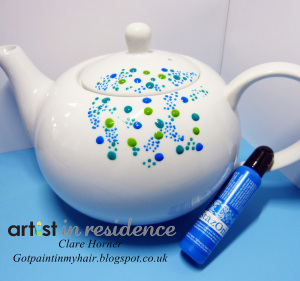 5) Continue to accent with smaller dots using Blue Hawaii and Emerald City.
This project dried relatively quickly so no need to stop between colours, just be careful where you place your hands. Doing patches of different colours at a time makes it easier to gauge where which colour is needed.
Please Note: StazOn Studio Glaze is intended for decorative purposes only. Gently handwash all finished projects only when needed.