Winter is still in the air but thoughts of a creamy double scoop of chocolate chip and sherbet ice cream sounds so good. Using Amplify! adds depth and brings the ice cream to life. Almost good enough to eat!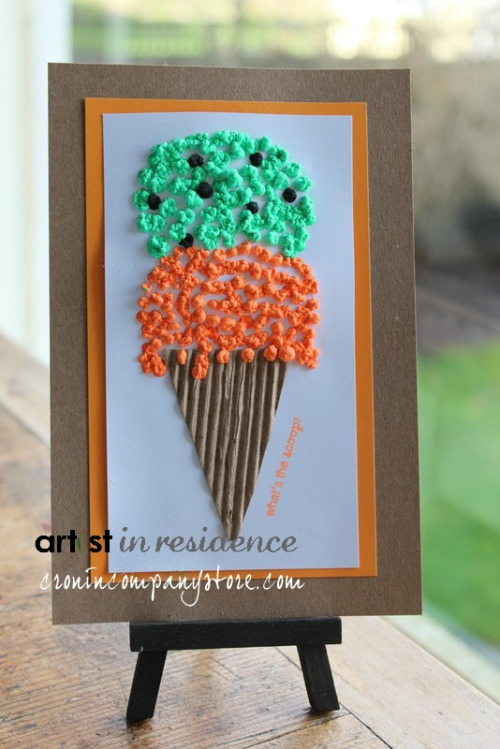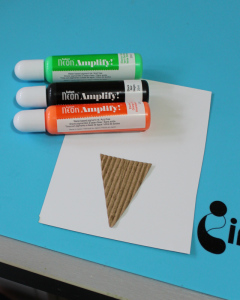 1. Cut a 'cone' from a commercial coffee sleeve approx 2.5" down the middle and 1.5" across the top.
2. Pick out a few 'ice cream' flavors of Amplify!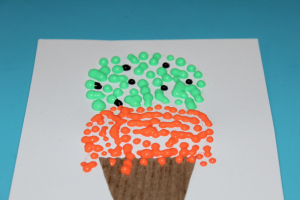 3. Lightly pencil in 2 oval shapes above the cone and fill in with various dots of Amplify!
4. Gently heat the 'scoops' with a heat gun until they double in size.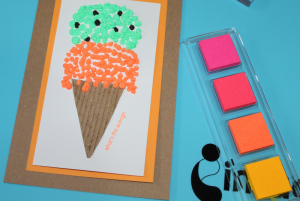 5. Trim white card stock to even up edges and adhere to orange paper, then adhere to kraft paper.
6. Stamp 'what's the scoop?' with Radiant Neon Electric Orange along the side of the cone.