Holiday Paper Box Ornament with VersaMagic Ink
Adorn your tree with this holiday ornament.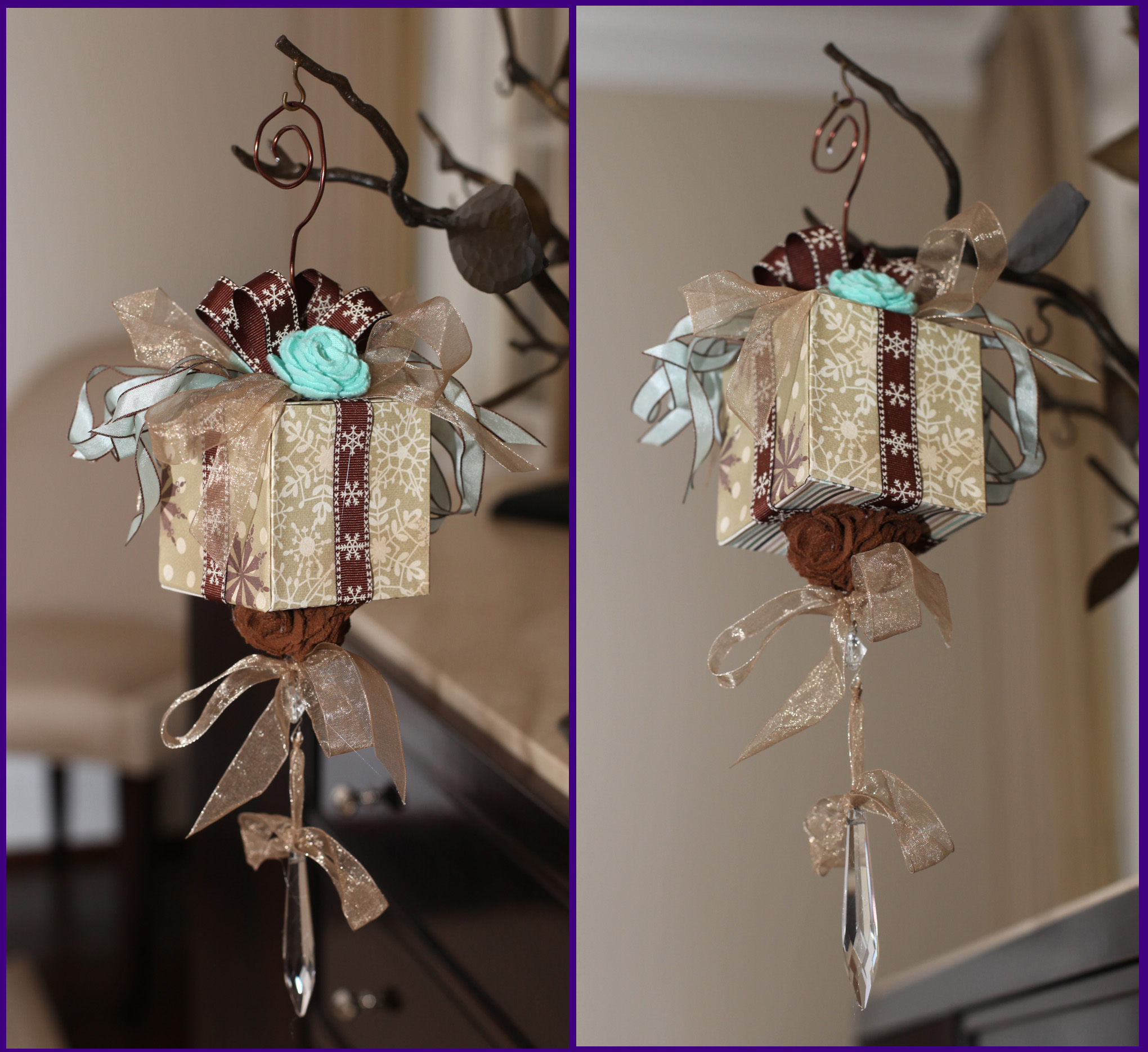 Cut six squares from the patterned paper, 4˝ each.

Randomly stamp snowflakes stamp on patterned paper with VersaMagic in Jumbo Java.

Spray Fireworks! in Desert Sand over all the squares to give them a glistening glow.

Fold all edges of each square over ½˝.

Miter cut all of the corners of each square at a 45º angle.

Attach the edges of two squares with adhesive.

Continue this until all squares have been attached to form a cube. NOTE: Pierce a hole in the center of the top and bottom pieces before attaching.

Wrap ribbon around the box, piercing a hole through the ribbon where the holes in the box are (top and bottom).

Push wire through the hole in the top of the box through the hole at the bottom. Spin the ends into circles.

Curl ends of the wire to give a decorative finish.

Pull sheer ribbon through a crystal and finish with a bow.

Tie the ribbon with crystals to the bottom of the box.

Cover the holes in the top and bottom of the box with flowers and other decorations.