Fabrico Markers Product Overview
Fabrico water-based pigment markers are the best fabric markers for crafters. Fabrico Markers are ideal for natural fabrics, cotton, tea towel linens and napkins and all other natural porous surfaces. Ink is permanent after washing and will maintain the natural soft hand of your fabric.
These markers feature a brush point for coloring and a bullet point for smaller details, writing and other fine work making them perfect for adding shading or highlighting to fabric projects such as quilts, wall hangings, and canvas bags.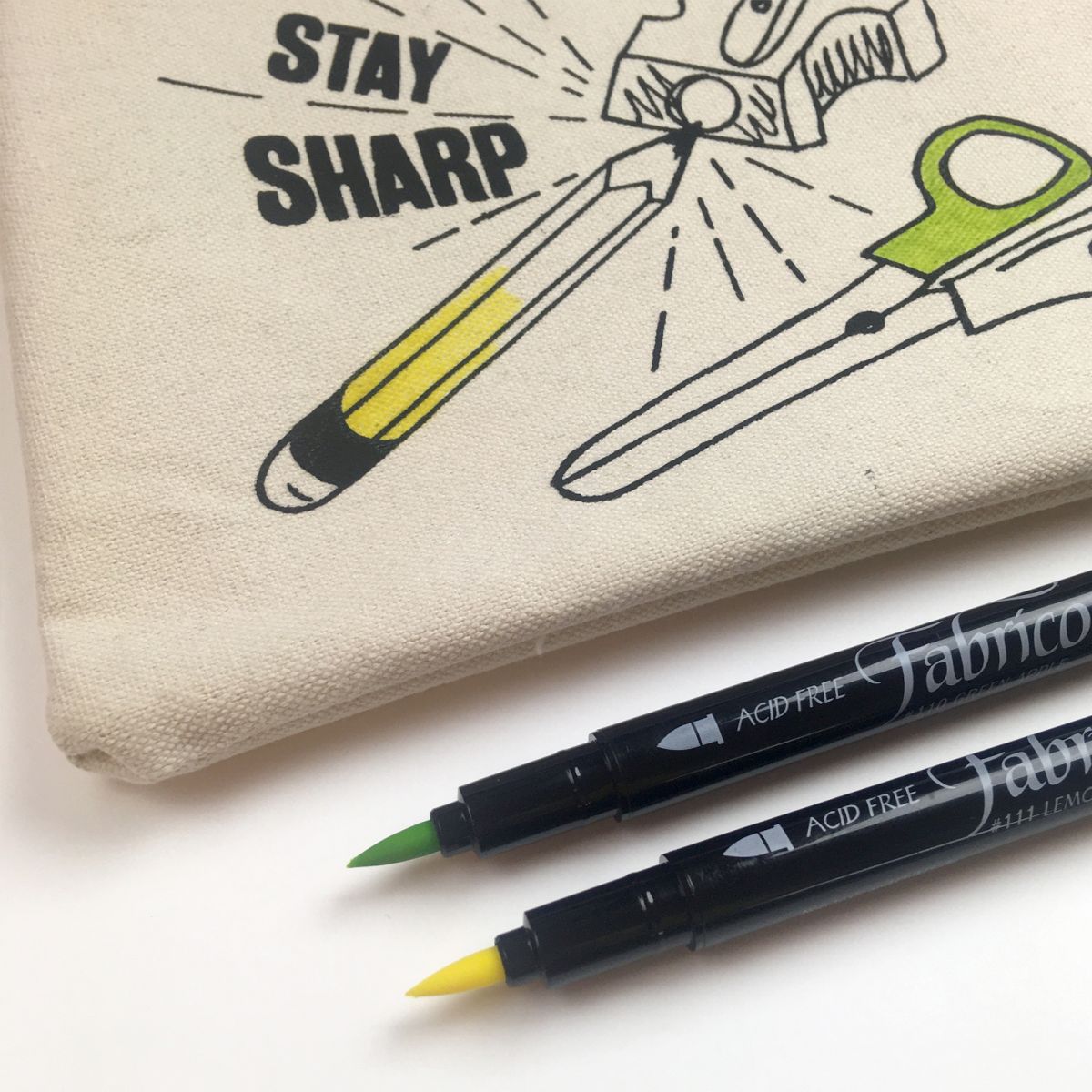 Fabrico Markers are wonderful for personalizing t-shirts, jeans, and other garments and can be used for other crafts like scrapbooking, paper-mache and more. Fabrico Markers are available in a wide range of beautiful colors and complement VersaCraft Inkpads and All-Purpose Inks. Wearable items can be washed and the ink is permanent. Ink may fade slightly leaving a soft look.

More reasons to love Fabrico Markers:
Water-based; archival and acid-free
Conforms to ASTM D-4236
Tips:
Best results achieved on natural fibers.
Store horizontally.
Let dry and gently heat set with an iron.
Replace cap afer each use to prevent ink from drying out.