Watercolor on Fabric with Fabrico Markers
Bet you didn't know that you can watercolor on fabric with Fabrico! This seems like a tricky idea since you are working with fabrics that are potentially going to be laundered. It's easy to assume that adding water to the ink will make it lose its permanence, but it won't.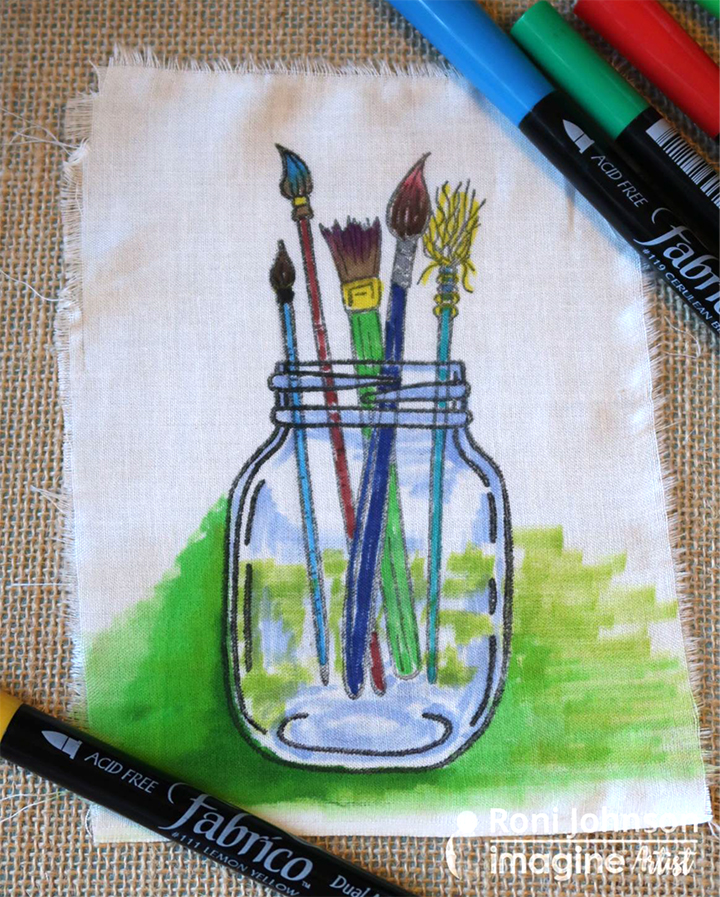 Fabrico is water-based and yet permanent on fabric once dry. Once it dries, the color is set, so be sure to work somewhat faster than you would on watercolor paper. For this apple I simply started by coloring the image with the markers directly with a few different shades of red, apple green and yellow. Working quickly while the ink is still wet, take a water brush and pull the colors where you want them. Don't forget that adding water makes the pigment a bit more mobile, so bleeding along with blending should be expected. Once you are happy with the design then let dry. Once dry, it is best to heat set if the fabric piece you are working on is meant to be laundered. Just use the iron settings recommended for the fabric.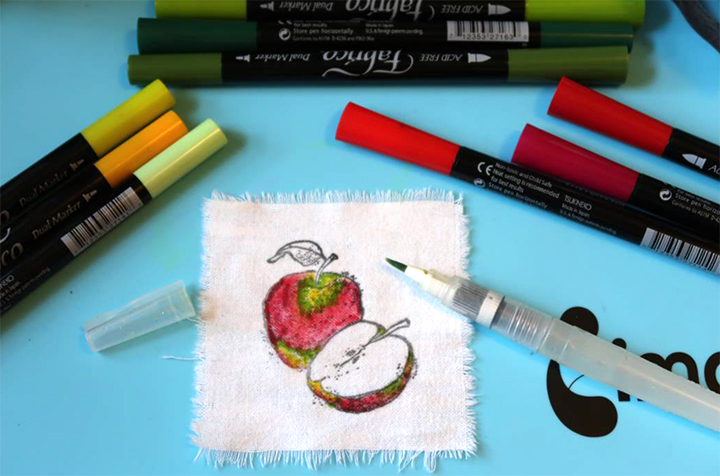 The colors stay vibrant even after they have been watered down and create such a cool dye effect. Doesn't it look like a watercolor background you would see on paper?