Make Marbled Paper with Delicata Inkers
I wanted to share a throwback background technique to a time when I just started scrapbooking and making cards. There weren't a whole lot of paper choices out there so we became inventive and made our own. One of my favorites is marble paper. This technique is quick, easy and very addictive. Best part, it can be made using a few items you've got around the home.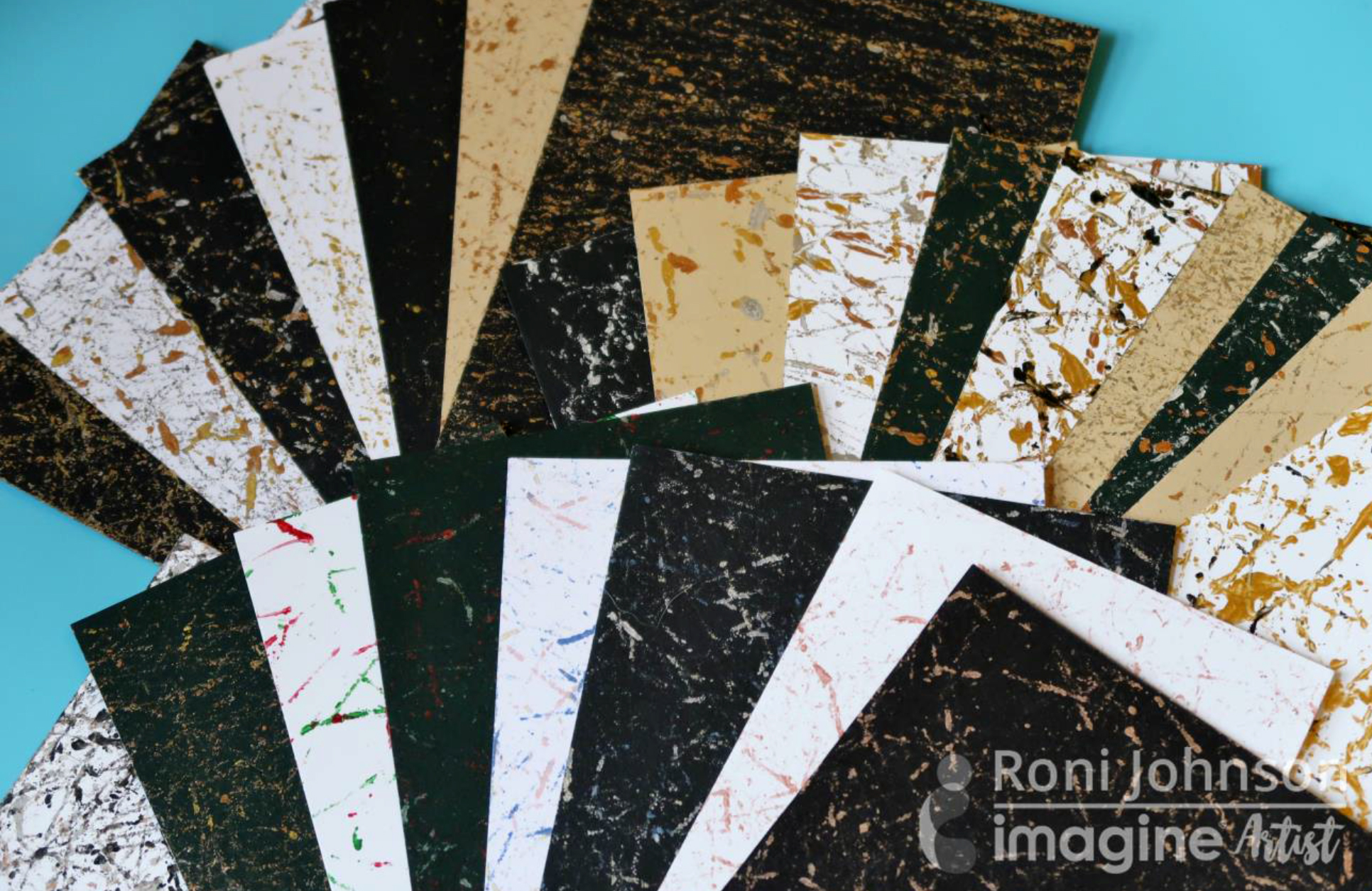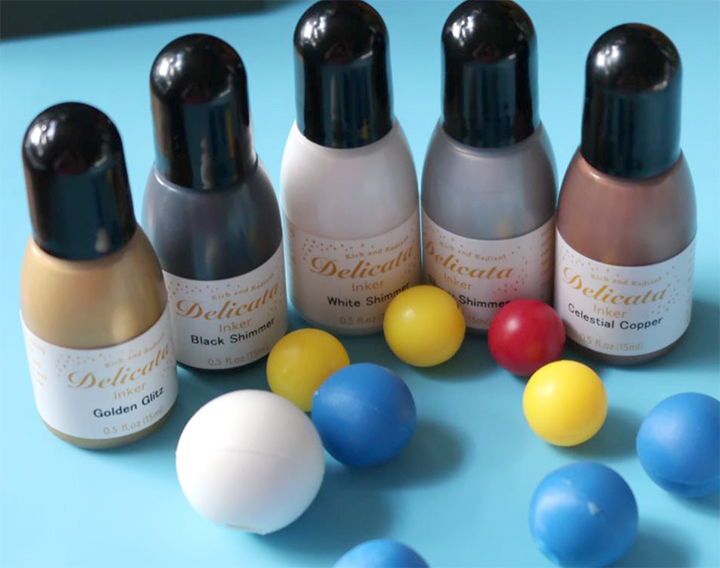 Step 1
Cut cardstock to the desired size. You'll need lots of cardstock pieces because this technique is like potato chips--you can't make just one. Find a non-porous shallow pan with at least 1-inch sides. Apply a small dot of removable adhesive to the back of a piece of cardstock and attach cardstock to the center of the pan. Add 3-4 drops of one or more colors of Delicata pigment ink along the edges of the pan.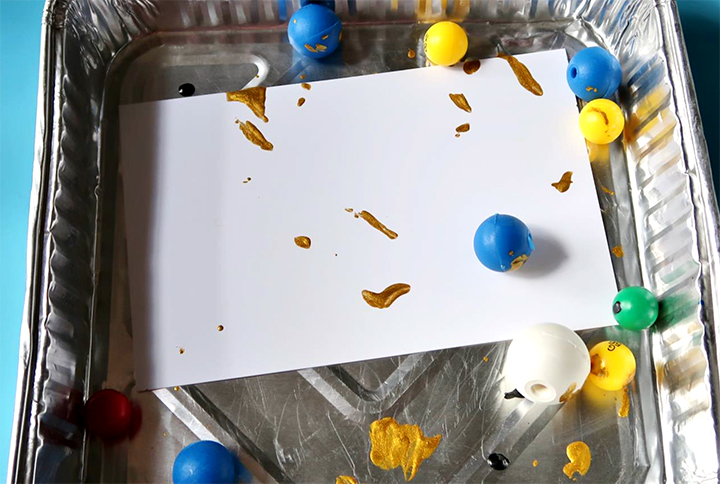 Step 2
Drop in 3-10 marbles (or any small ball), try to find marbles or balls of varying sizes. By using different sizes you'll be able to create a variety of different patterns. Pick up the pan and tilt it this way and that letting the marbles roll through the ink and over the cardstock.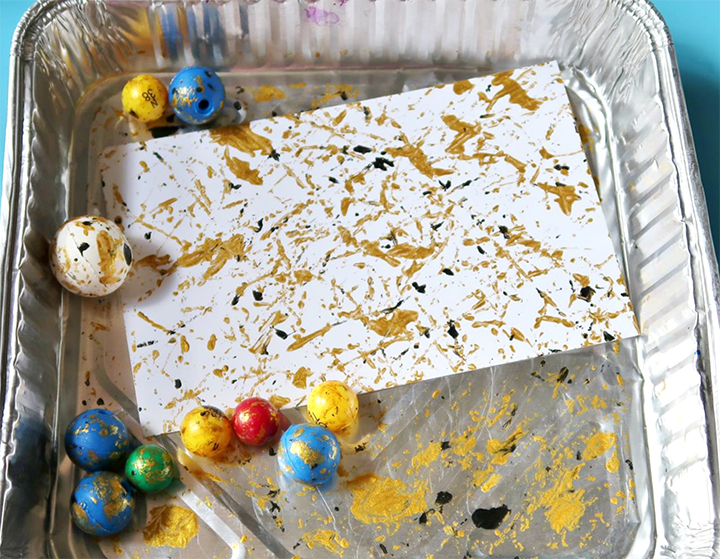 Step 3
Continue rolling until you're satisfied with the design.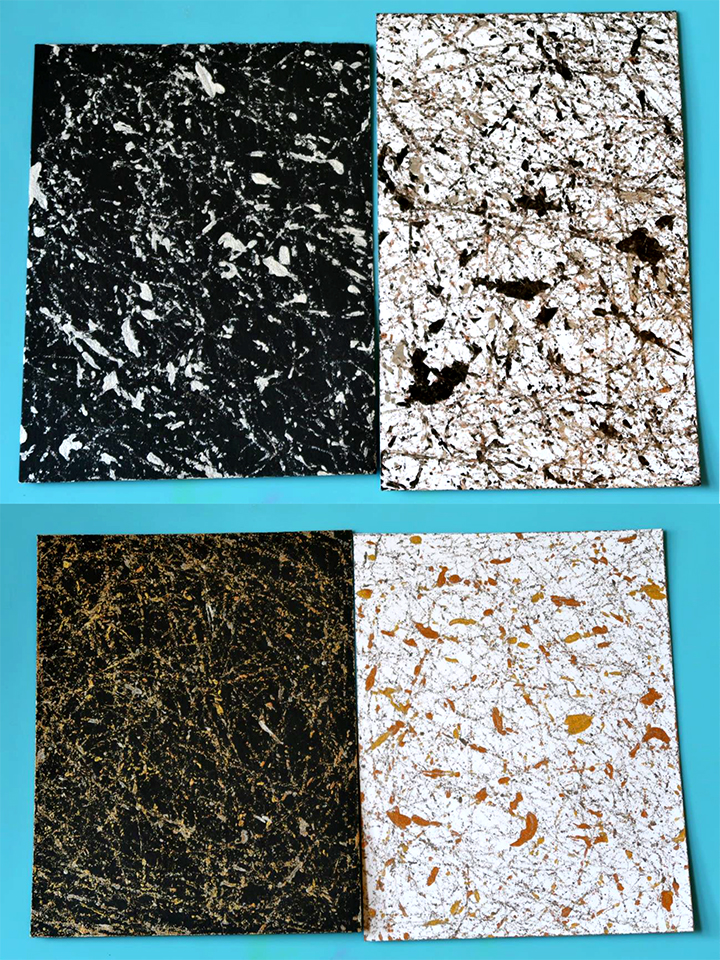 Step 4
Remove the paper and repeat steps 3-7 as many times as you'd like. Once you're finished you'll have a whole pile of wonderful designs just waiting to be used. The results can be used on a variety of projects, everything from scrapbook pages, cards, tags, mixed media projects, place cards and more!