Easy Blending with VersaMagic
Blending colors can be tricky but when you use amazing inks like Versamagic, blending and creating a seamless look is indeed "magical"! For this card I used a chipboard piece blended with four colors of the pigment ink for a gorgeous earth toned look. Let me show you how easy it really is using VersaMagic inks.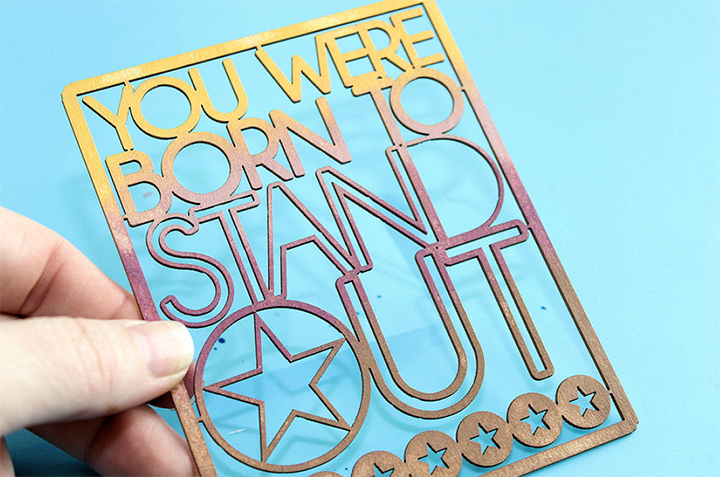 Step 1
Select a piece of chipboard you want to color as well as four colors of VersaMagic DewDrops. You could also do this on white
cardstock.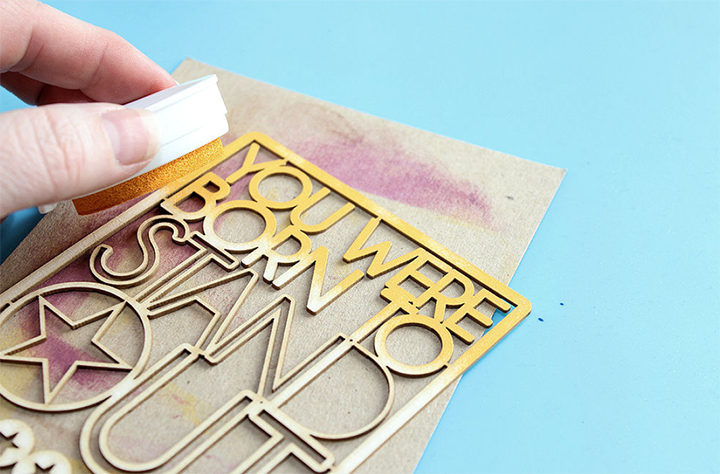 Step 2
Think about each color roughly taking up a quarter of the chipboard. In other words, if you have a 4-inch tall chipboard then each color will ink a 1-inch section. Start by tapping the lightest color (Thatched Straw) onto the top section of your chipboard piece. Repeatedly tap the ink over each other until the color is the nice and solid in coverage. VersaMagic is a juicy ink and will saturate rather quickly.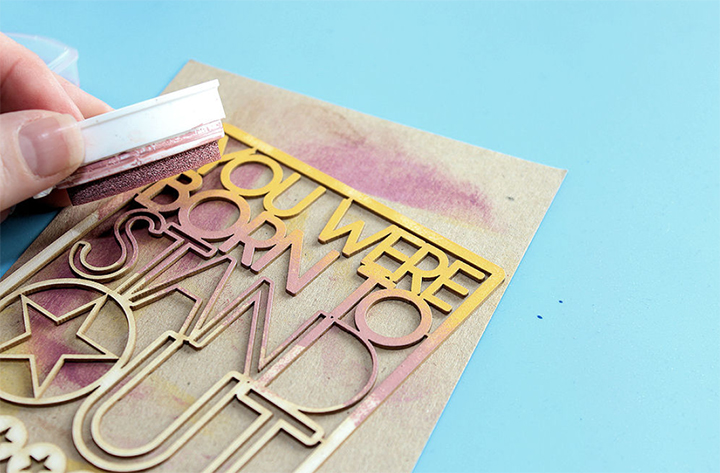 Step 3
Repeat the process with your second color (Malted Mauve). This time slightly overlap onto your first color when inking to blend colors.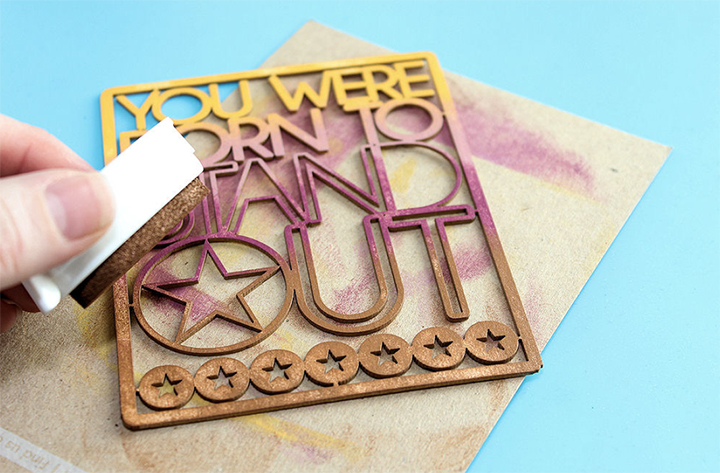 Step 4
Repeat with your last two colors (Perfect Plumeria and Gingerbread) overlapping a bit each time.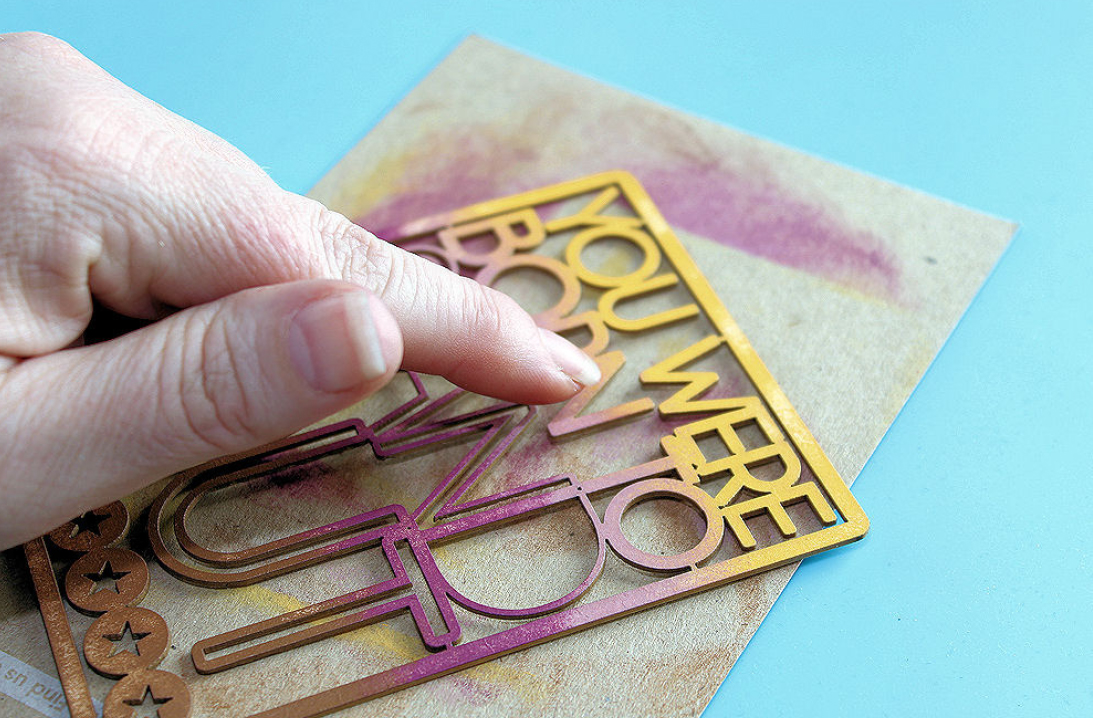 Step 5
Use your finger tip or a sponge dauber to lightly rub over the overlapping areas. Because the pigment inks will stay wet for a little while longer than dye ink, the colors will blend more easily and beautifully. Set aside and allow to dry thoroughly before using on a card or other paper projects.