Mother Of Pearl Technique
Today I am using the Mother of Pearl Technique. The secret: All-purpose Ink in Frost White color. Come with me and see how easy it is to create this effect in your background or stamped images.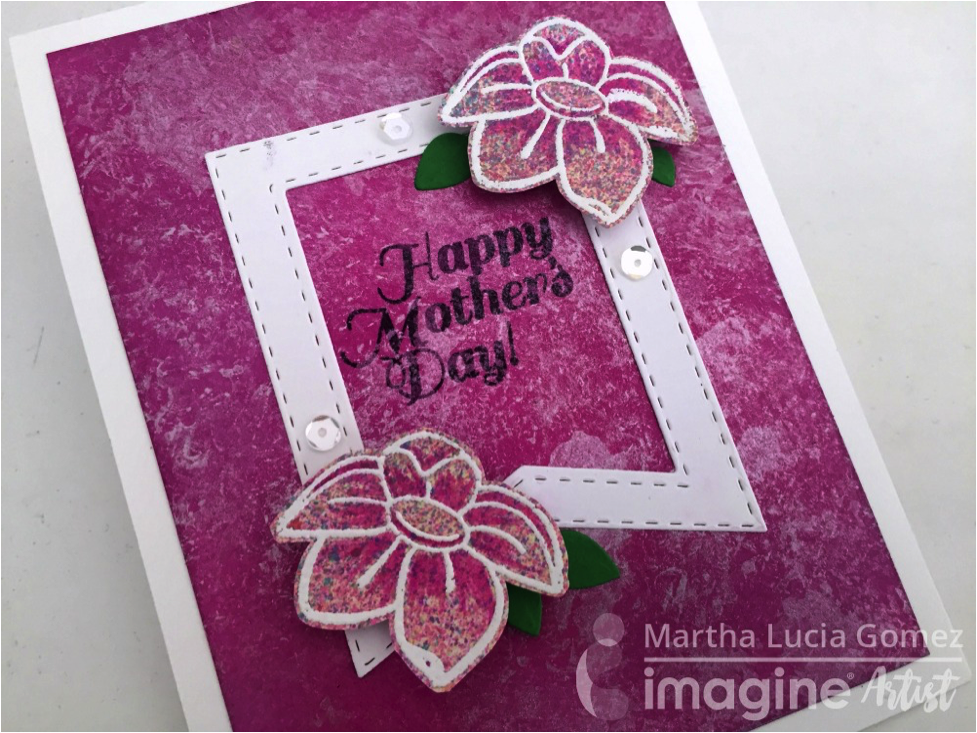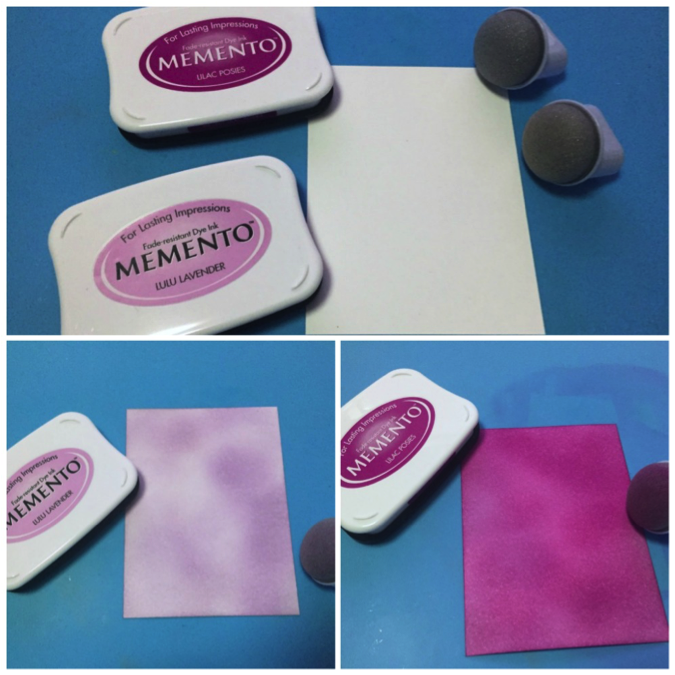 1. Take a piece of regular card stock and sponge it with two or three tones of Memento Ink . I selected two tones Lulu Lavender and Lilac Posies. I started with the light colors and then enhanced the tone with the darker. Apply the ink with Jumbo Daubers.

2. Put a few drops of All-Purpose Ink Frost White over your mat and apply this ink over your inked background using plastic wrap and let the ink dry for a few minutes. After this you will note the pearl effect over the paper.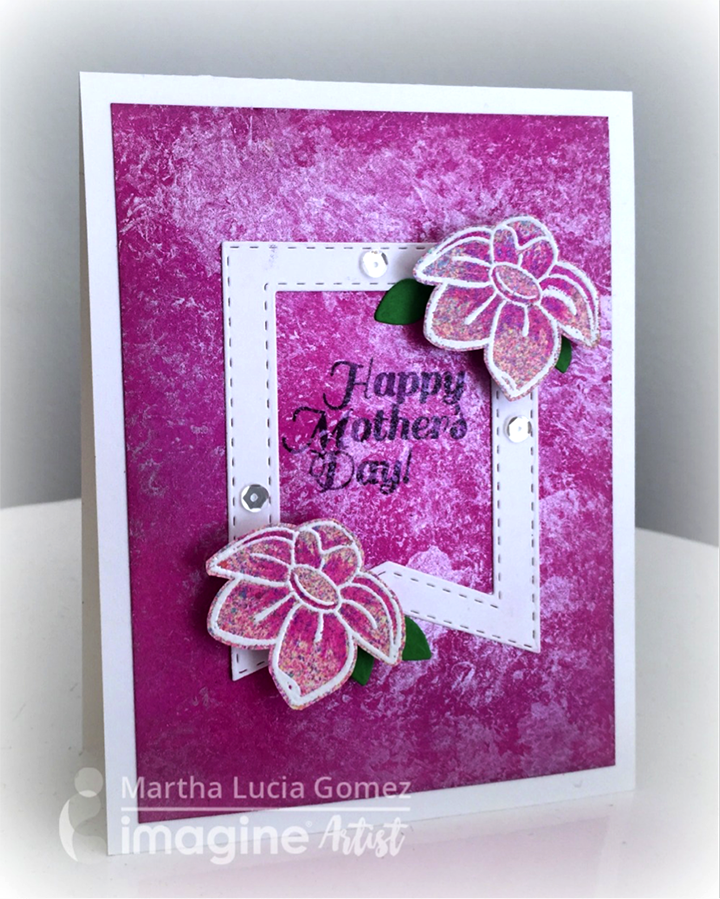 3. Use as you would any designer paper in your papercrafting projects!