Upcycled Jar
Stamp on fabric to create a decorative label for a glass jar.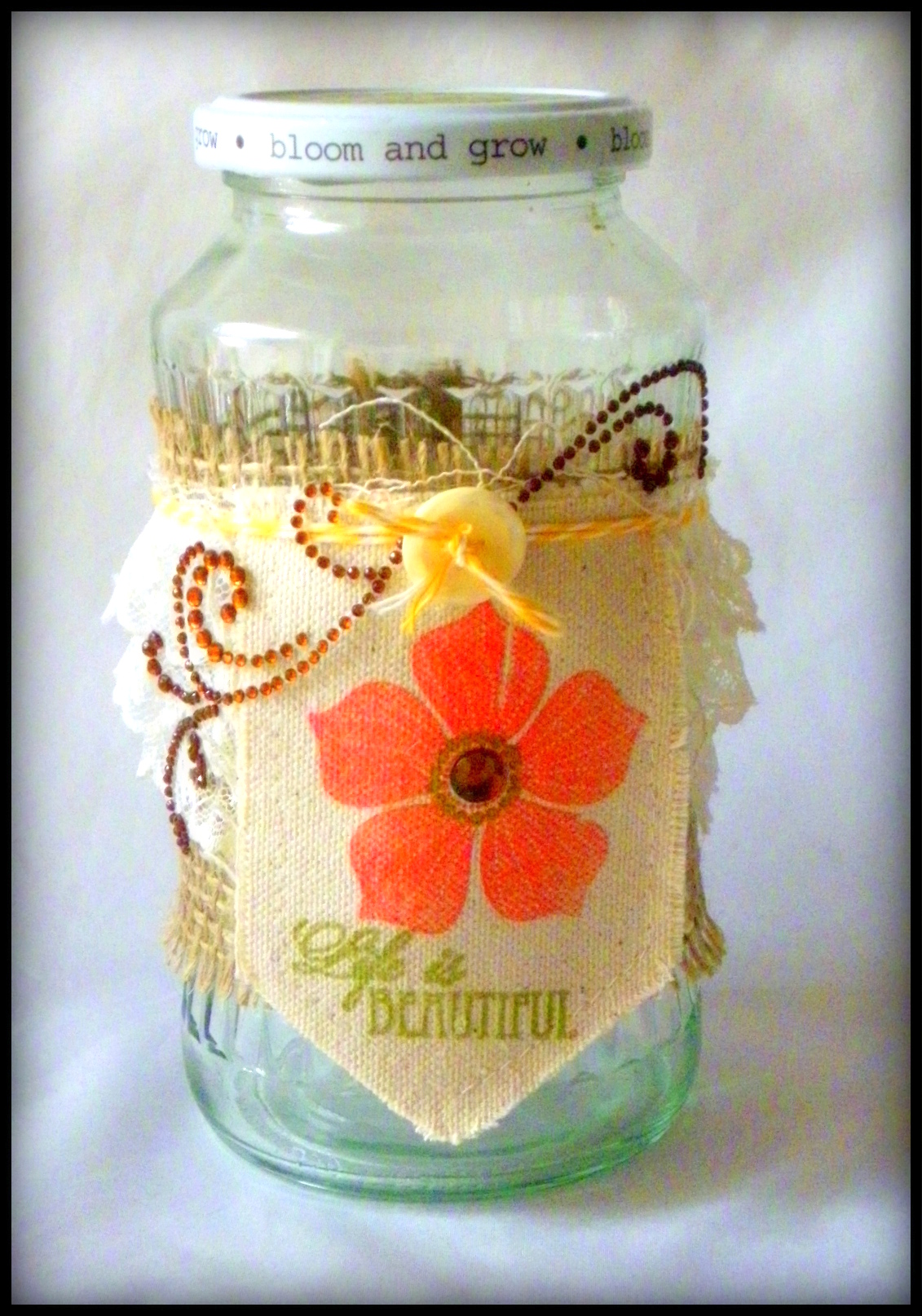 Stamp the flower image onto the canvas using Memento Luxe in Morocco and the sentiment in Pistachio. Set aside to dry completely.

Using a clean recycled jar and strong double sided tape, attach a wide strip of burlap around the jar, followed by a wide strip of recycled lace.

Attach the stamped canvas label to the layered materials using glue or a hot glue gun, making sure it is centered. Tie a double length of bakers twine around the jar and across the top of the label. Thread through a button and tie in a double bow. Finish off by adding a large gem in the centre of the flower and a Want2Scrap Swirls Flourish across the label, cutting to go on either side of the button.

Add a sentiment from SRM Stickers around the edge of the lid. Die cut patterned paper and adhere to the lid.