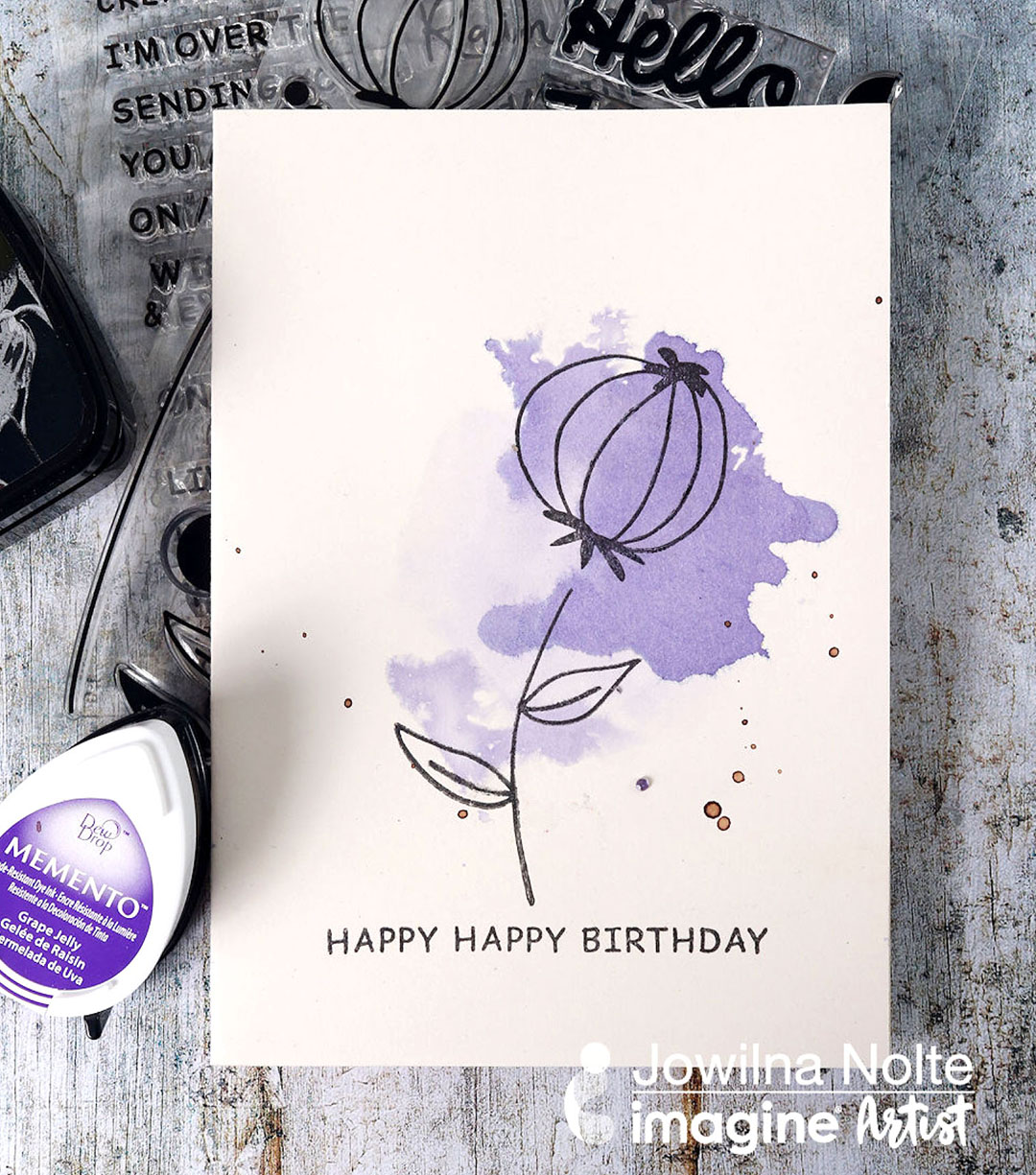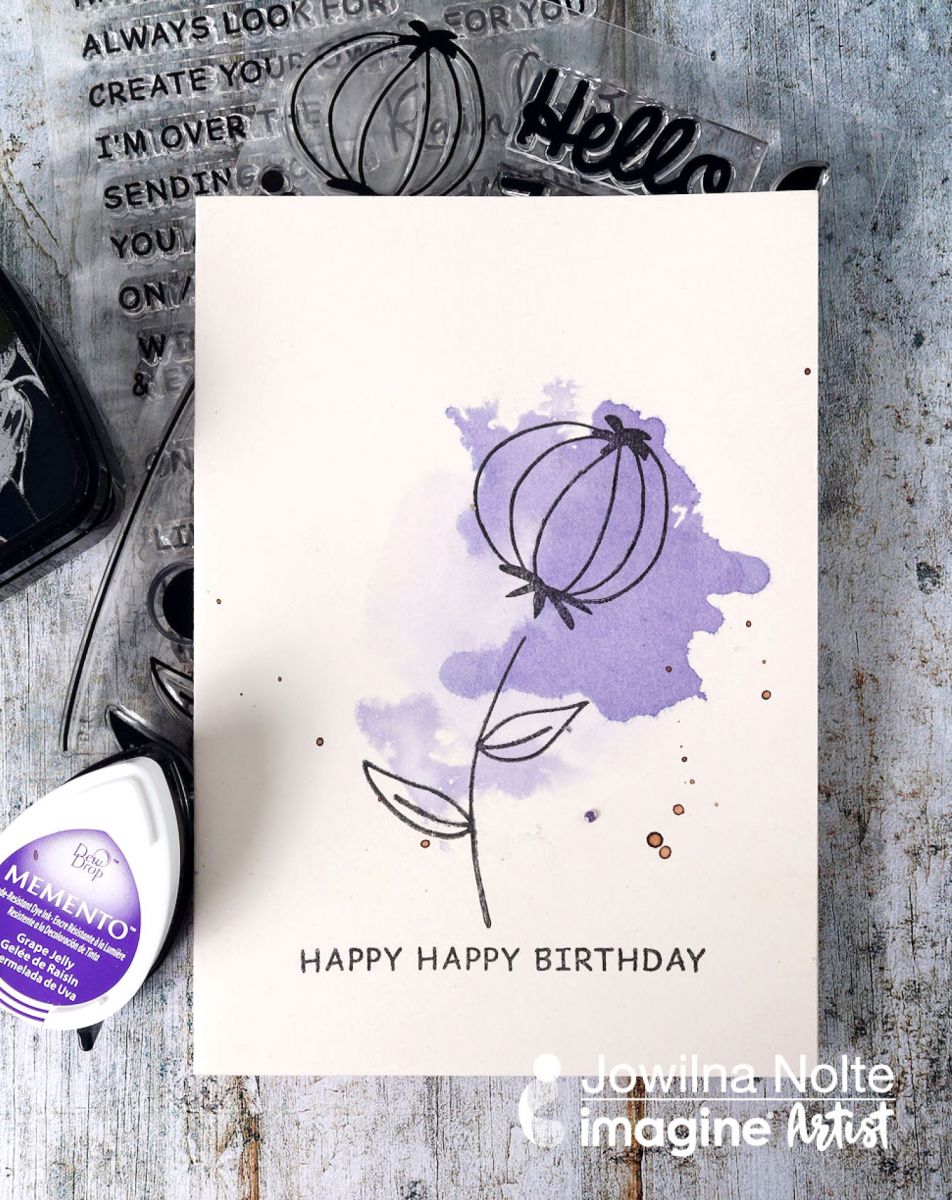 I love cool watercolor effects achieved by artists in making cards and stamping. With a few stamps and a good water brush, it is easy to make a beautiful card. But the real magic happened when I figured out I can use something as simple as a plastic packet or an acrylic block with inks I owned to create those looks I so love. Take a look at how easy it is...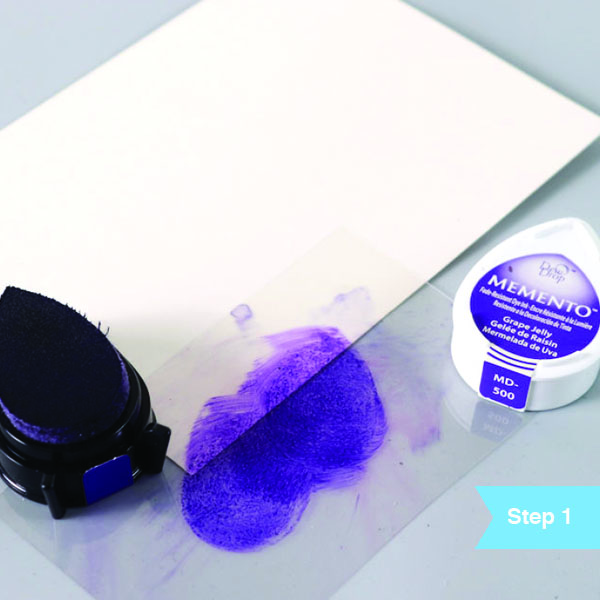 Dab Memento Dew Drop inkpad onto a piece of plastic. I used Grape Jelly (purple). Mist the ink with water until the color starts to pool. Lift the packet carefully, flip it over and stamp the ink onto the cardstock.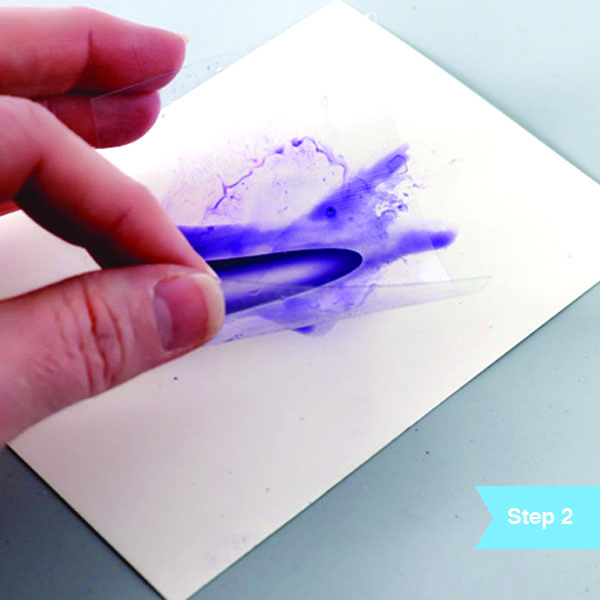 Stamp the ink onto the front of the folded card and leave to dry naturally. Do not put the packet down flat, but rather keep it curled up with both hands and manipulate and stamp the ink where you want to.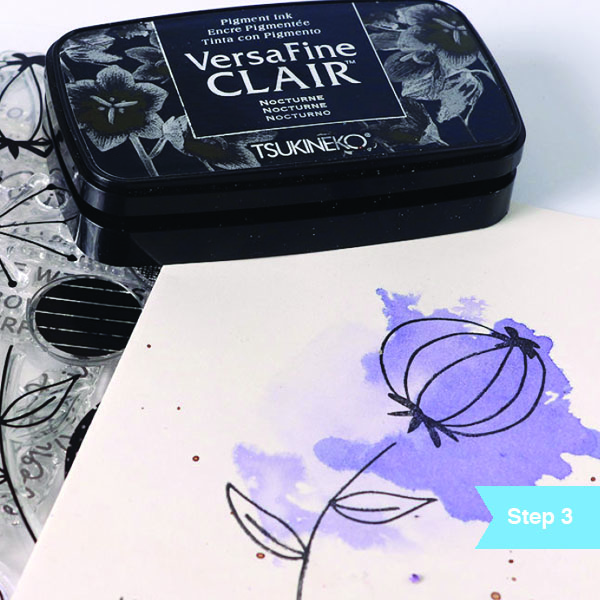 Leave the ink to dry on the background and then add your stamped flower and the "Happy Birthday" sentiment. VersaFine Clair is a great stamping ink and layers nicely over the Memento. This quick and easy card design is complete!