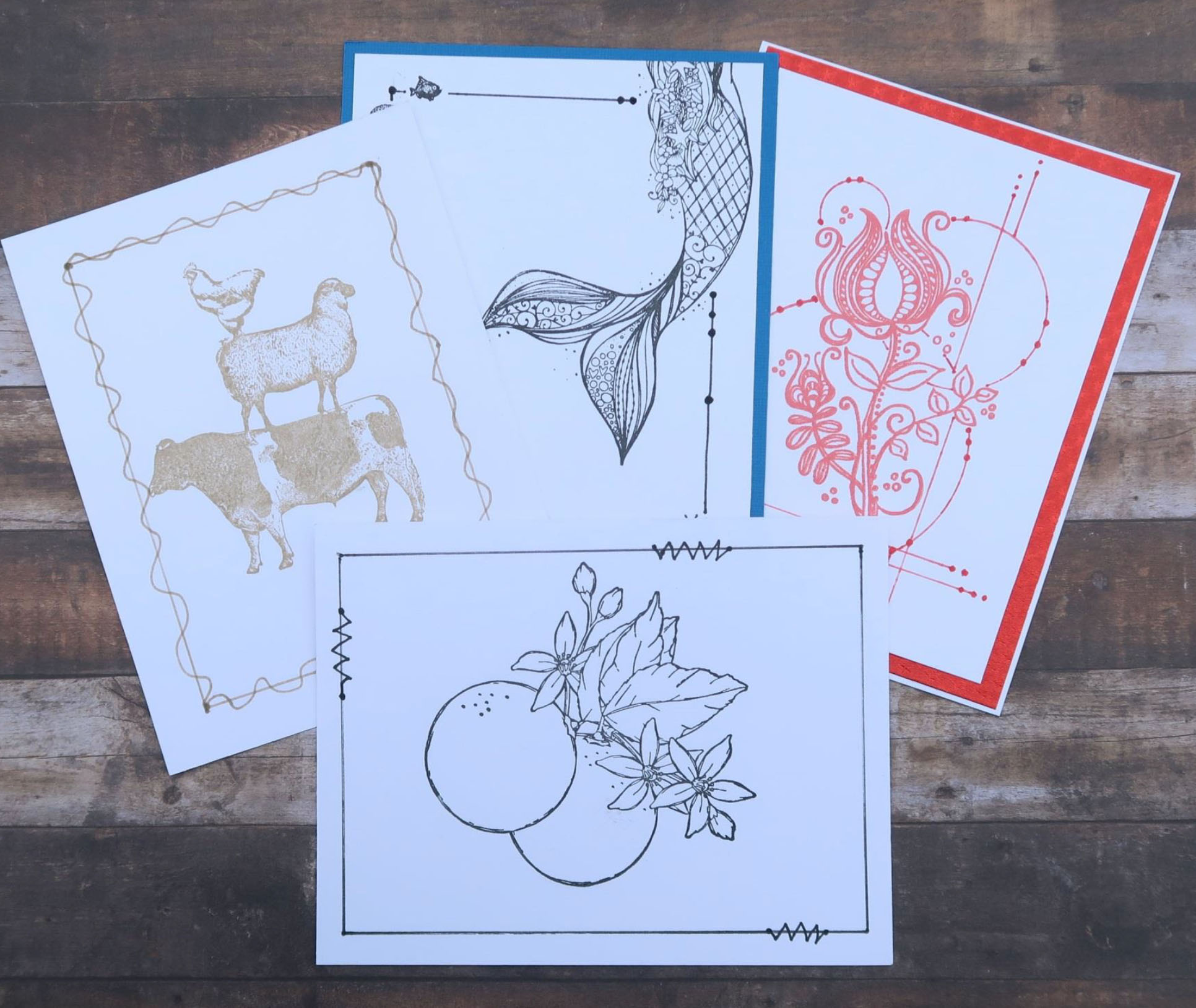 Place the "orange blossum" stamp onto an acrylic block (you can skip this if you have wood mounted stamp). Pounce VersaFine Clair in Nocturne over the stamp. Press the inked stamp onto the paper.
Now for the doodles…we're going to start out with a really basic line doodle frame. First determine where you want your border. I went with ¼" for this example. So line up your ruler (I find that clear rulers are easier to work with) and make a dot at the ¼" mark in all 4 corners with a pencil.
Now you're going to take a marker, in this case, I'm using the Tuxedo Black Memento Dual Tip Marker to doodle with. It has 2 tips – a brush type marker tip and the other end is like a pen so you can write with it too.
Align the ruler with your pencil dots, using the pen tip; draw a line from dot to dot. Easy Peasy right?
You can choose to stop right there or you can go back and add a few more doodles like these zig-zag lines.
From here you can mount the card on a card base or leave it as a postcard style, color in the oranges, leaves and add a sentiment for whatever occasion fits. You can apply this technique to several card designs!