Joyeux Noel Holiday Decoupage Box
Creative Medium in Shimmer adds sparkle to this decoupaged box.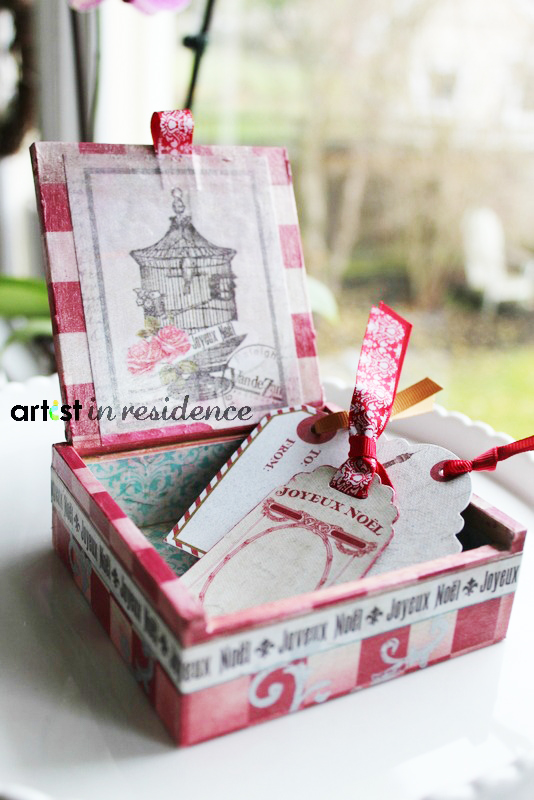 Cut base paper (red checker) to fit wooden box.

Cover box with Creative Medium Shimmer using an InkBlusher.

Adhere paper onto the box and then coat with another layer of Creative Medium. Allow to dry completely.

Repeat the same process for lining the inside of the box.

Cut 'Joyeux Noel' strip from paper and adhere all the way around the box with Creative Medium Shimmer.

Once box is dry, using an Ink Blusher, give the box a bit of a vintage look by lightly brushing on Memento Luxe Rhubarb Stalk around the edges and in the corners.

Using Metallic StazOn, stamp the scroll randomly on the top and around the sides for an accent.

Choose a highlight picture and using another layer of creative medium, adhere picture to inside of lid. Sandwich a small piece of ribbon between the layers to help open the box.

Punch out some tags from the paper collection and edge with Memento Luxe Rhubarb Stalk.

Add ribbons to the tags and use the box for storage.