Fireworks Shimmer Spray for a Mod Ornament "Merry Christmas"
For this Christmas card, use a masking technique to stencil the ornaments in two colors.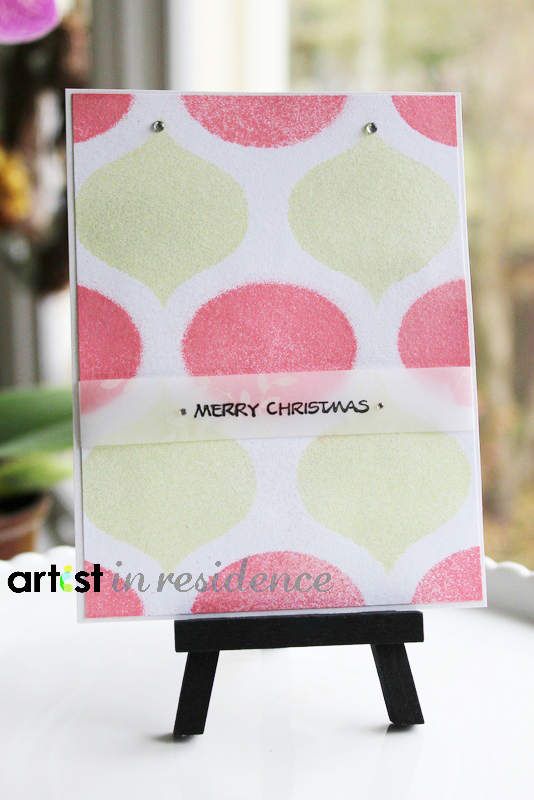 Cut a background piece of cardstock 5.5" x 4.25"
.

Cut another piece slightly smaller
.

Cut a velum strip 0.75" x 5".

Lay the stencil on the cardstock. Cover the circles with the masking strips and spray the Pear Tart Fireworks and allow to dry.

Cover the ornament shape with the masking and spray with Lady Bug Fireworks and allow to dry.

Lightly spritz card with Shimmer Spritz Frost.

Stamp "Merry Christmas" with Memento Luxe Tuxedo Black and emboss on vellum strip.

Adhere velum strip across card, folding the ends to the back, with a drop of glue.

Adhere card to background and add a bit of bling to a couple of the ornaments.