I hope you'll get a chance to play with the Mboss embossing powders; there are so many amazing colors to choose from! In addition, Mboss powders come in several gorgeous shimmering glitter versions that are perfect for creating self-made paper embellishments and beautiful card backgrounds! I've done just that in this unique floral greeting for Mom to celebrate her properly.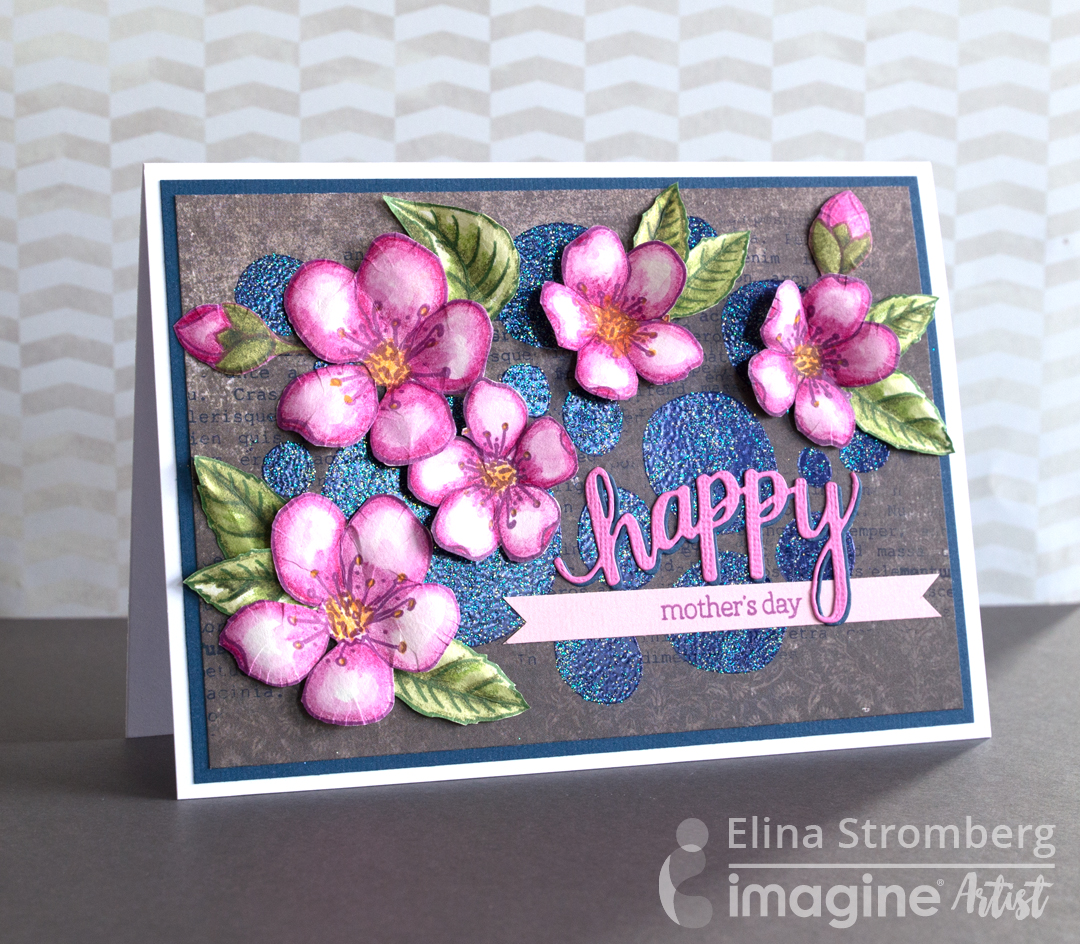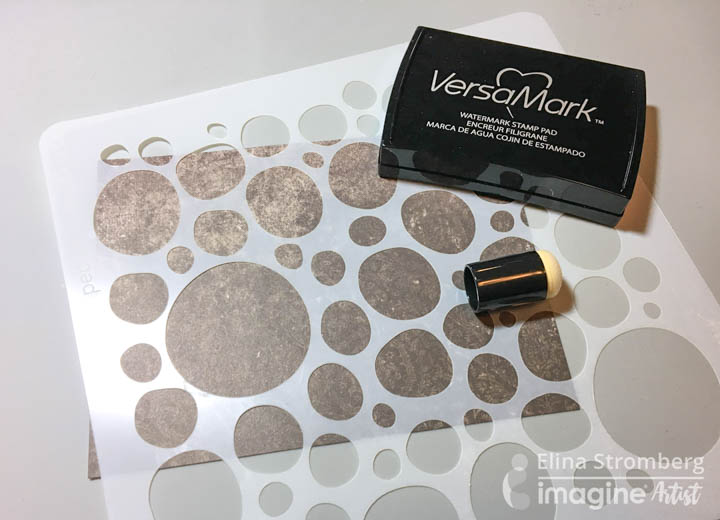 Step 1
Place the pattern stencil on the card background paper. Dab clear VersaMark ink through the stencil.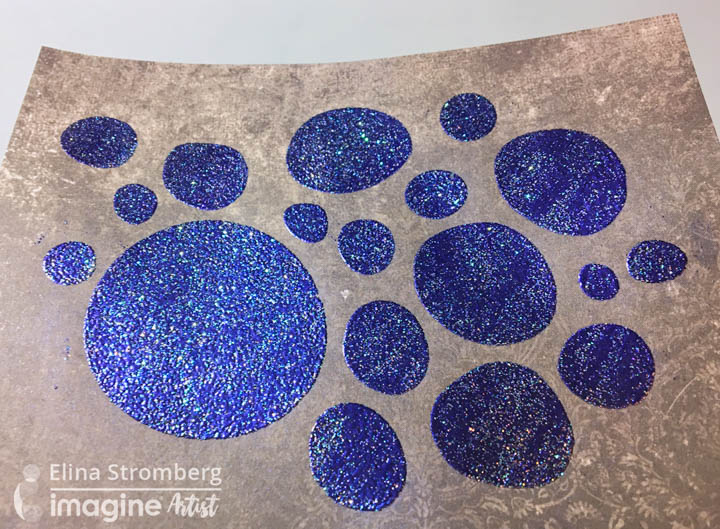 Step 2
Sprinkle powder on the inked areas. Shake off excess powder and place back in container. Heat set the powder with a heat tool.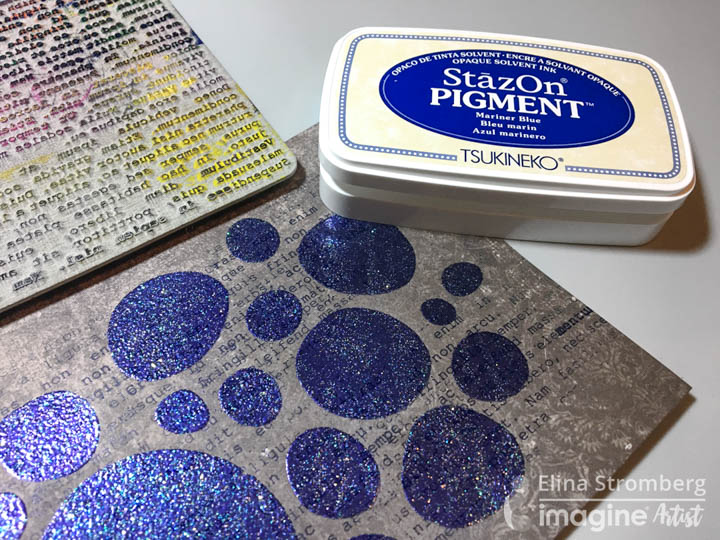 Step 3
Decorate the background with a text stamp. Use StazOn Pigment ink; it's suitable for stamping on any surface and it works well also on the embossed patterns.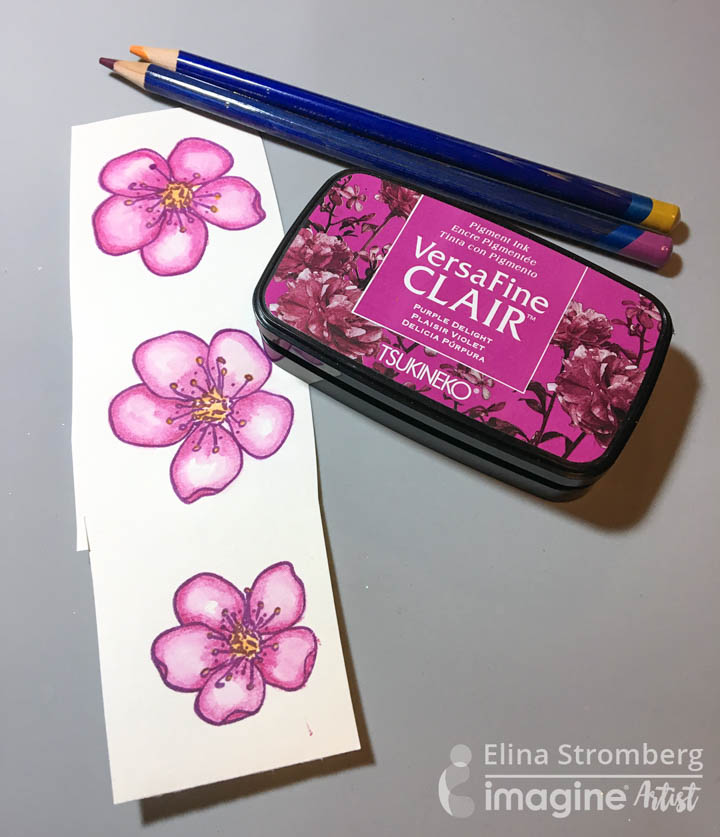 Step 4
Stamp and color a few flowers and leaves. For coloring, use watercolor pencils and a water brush. Cut out once dry.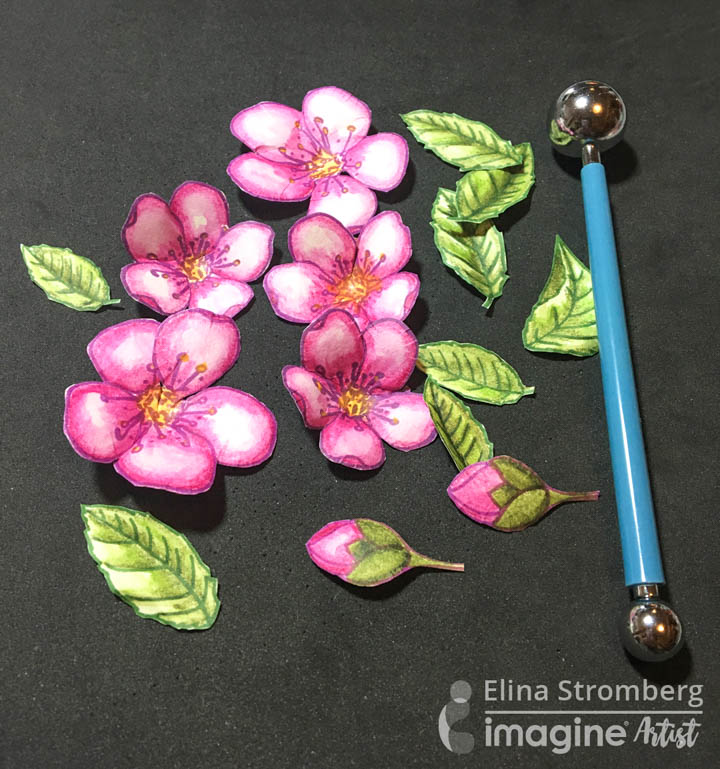 Step 5
If you want to make the flowers slightly dimensional place them on an old mousepad, and press the petals and leaves with a stylus.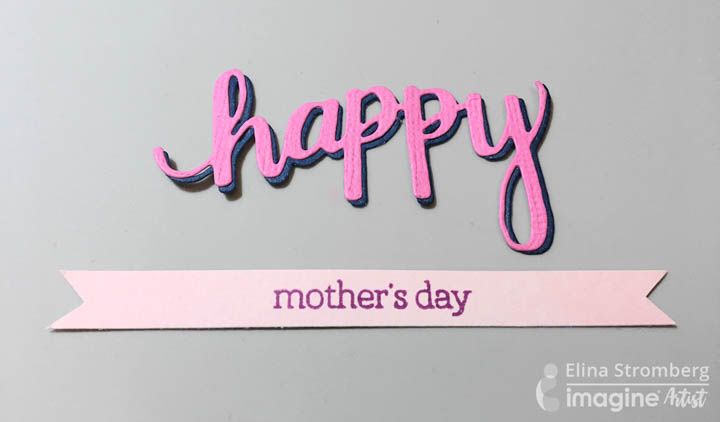 Step 6
Die-cut the sentiment word twice; first from pink paper and then from dark blue paper. Glue the layers together. Let dry.
Stamp the "Mother's Day" words on pink paper. Cut out as a banner.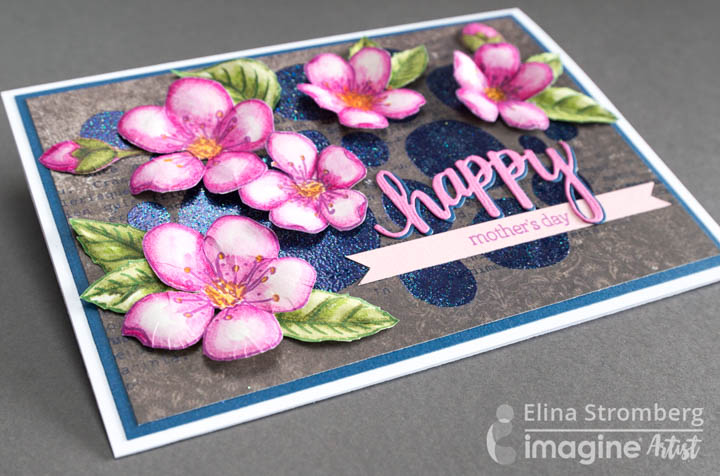 Step 7
Glue the flowers and the sentiment words on the embossed background. Mat card on blue cardstock and attach to card base.