Fireworks Shimmery Craft Spray to Color Spring Dresses
Use Fireworks Sprays and a paper cutter to create dresses.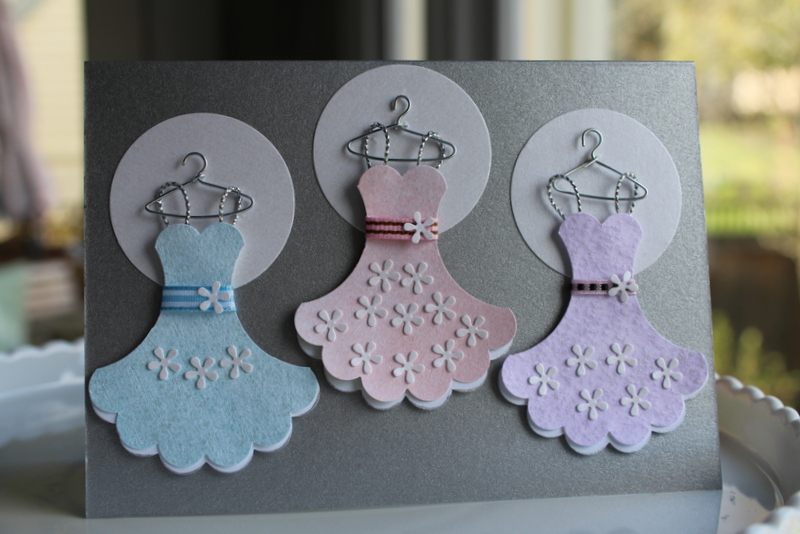 Cut and score finished card from cardstock: 4.25" x 6".


Start by spritzing 3 white paper scraps with each of the Fireworks: Lulu Lavender, Summer Sky & Angel Pink, let dry completely.

Punch a scalloped circle from each color. Using the circle punch, trim 3 scallops from one side of the circle, skip 2 scallops and trim another 3 scallops from the other side - viola! a dress!

Punch additional scalloped circles from white shimmer paper, trim edges, run edges along Starlite Silver Brilliance ink pad. Line up the white scallops with the edges of "dress". Adhere to the back.

Cut a short piece of silver string, adhere to back of dress in the center, then loop each end and adhere edges to back.

Punch a lot of small flowers from shimmer paper and "decorate" each of the dresses. Add ribbon to each "waist" and add a flower detail.

Punch 3 circles from shimmer paper and adhere to card. "Hang" each dress & adhere with adhesive and dimensional tape.