There are days when the rainy weather keeps you inside. It's a good idea to have a crafty project idea that you can pull out from your sleeve when the boredom tries to sneak in. For this decorated glass jar you will only need a short list of things every paper crafter has in her stash.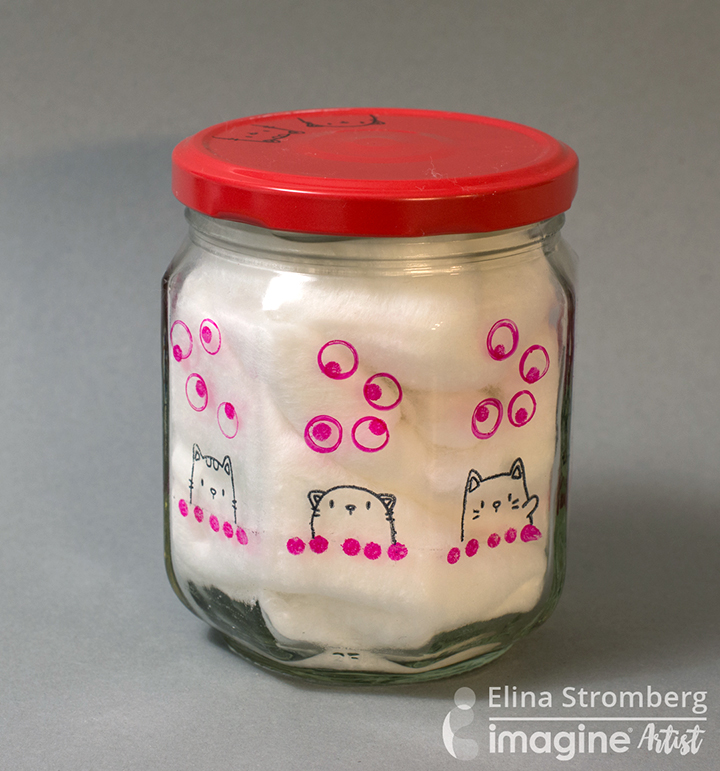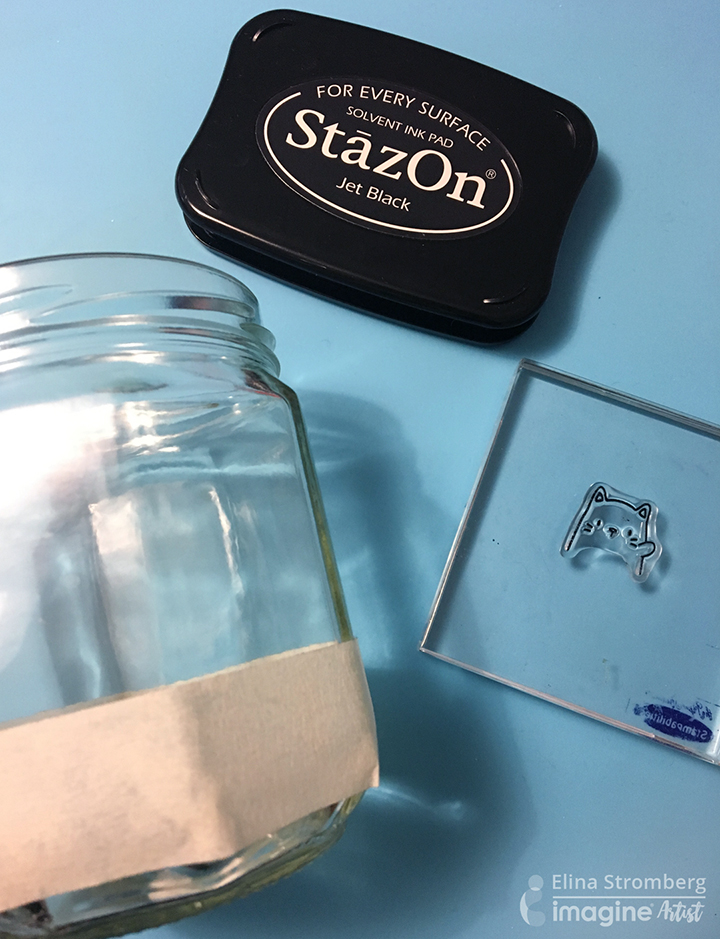 Step 1
Remove the paper label and wash the glass jar carefully. Wrap masking tape around the jar for easy alignment of the stamped images.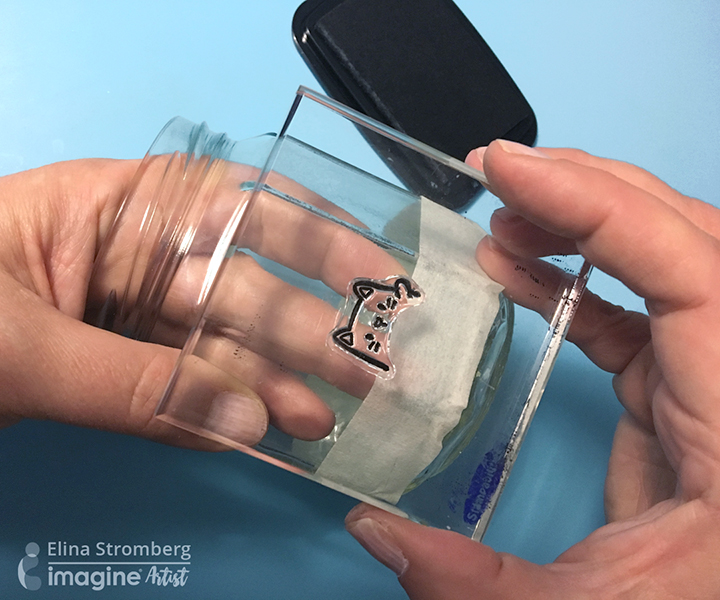 Step 2
Decorate the jar with stamped images, using StazOn ink. Use a rich amount of ink, but press the stamp gently on the glass for preventing the stamp from sliding on the glass. Should you not be happy with the result wipe away the stamped image with nail polish remover.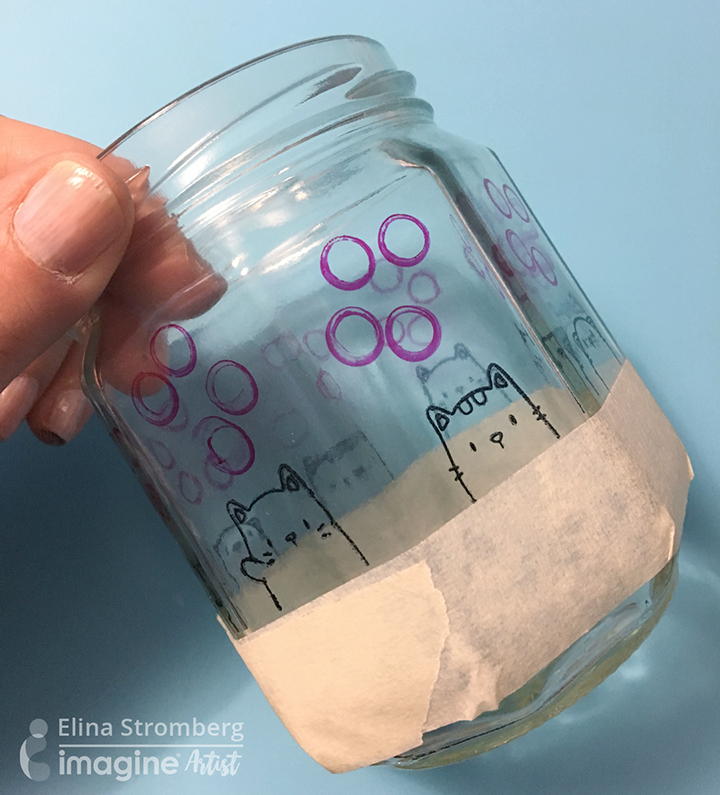 Step 3
Continue stamping until the decoration is finished. Use different ink colors. In addition to regular stamps, you can use cotton swabs or various tubes for creating patterns on the jar. Once finished, remove the masking tape.
Step 4
Decorate the metal lid with coordinating accents.