Shades of Tangerine make for a really interesting and effective summertime vibe. Take a look at how blending 3 different shades of Tangerine using StazOn, Memento Luxe and Radiant Neon can really make a resist embossed image come to life.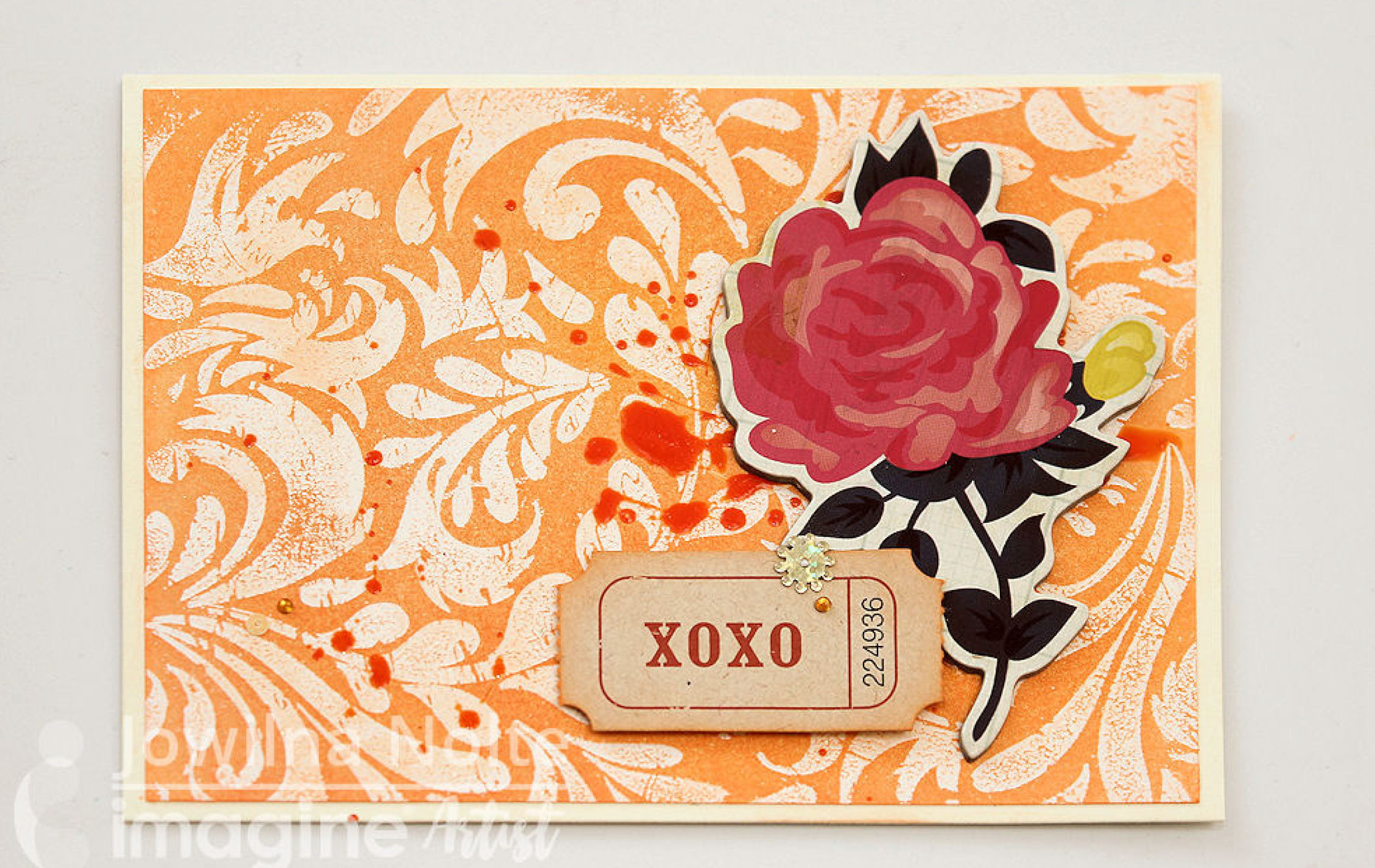 Directions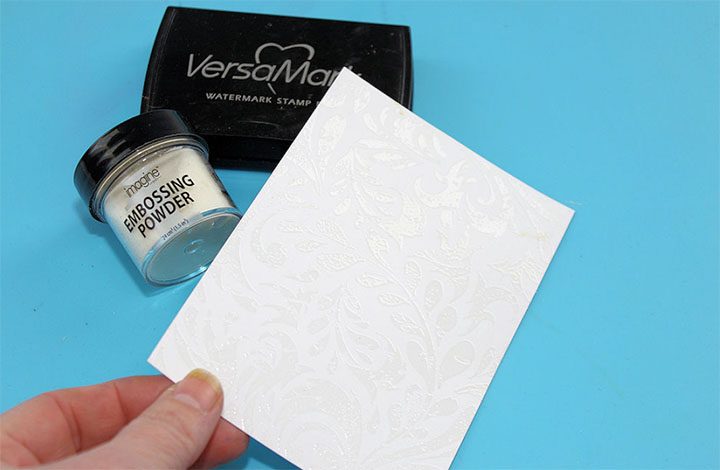 Step 1
Stamp a large background image onto white cardstock using Versamark ink pad. Sprinkle with clear embossing powder and heat set until the powder is fully melted.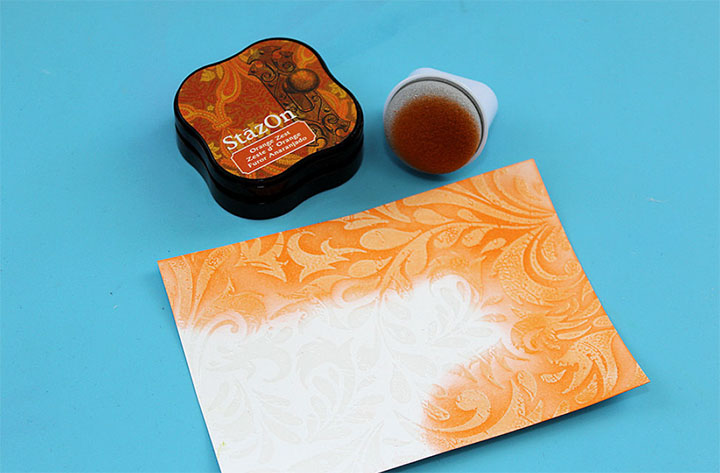 Step 2
Use a jumbo dauber and ink it using StazOn ink Orange Zest. Blend the edges of your embossed image with the StazOn ink. Use a damp cloth to wipe clean the embossed areas to remove the ink. Because StazOn ink actually sticks to the embossed areas, you need to wipe it clean immediately or the embossed areas will also become orange. Unlike the Memento Luxe and Radiant Neon inks that can easily be wiped clean off of the embossed areas once you are done blending.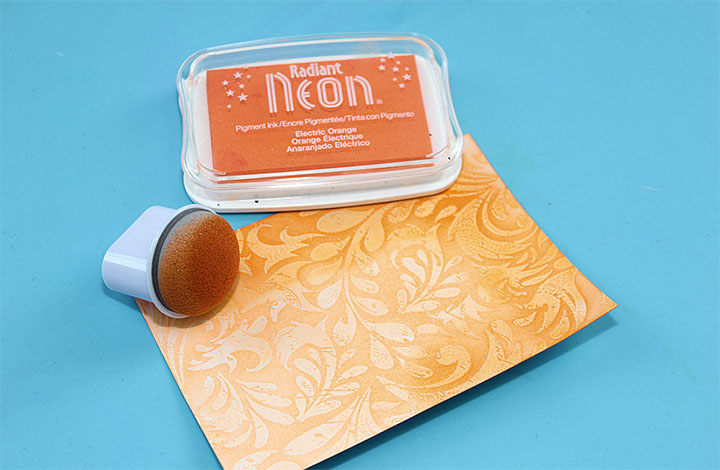 Step 3
Next use another jumbo dauber and Radiant Neon ink and blend another section of your embossed image.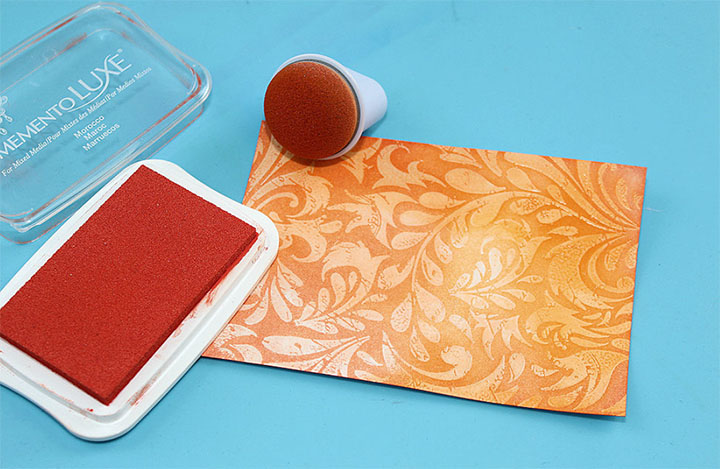 Step 4
Use the same dauber and lift some Memento Luxe ink in Morocco onto the dauber. Blend over the rest of your embossed cardstock piece. You can clearly see how the different colors of orange blend really well with each other makes the resist effect stand out.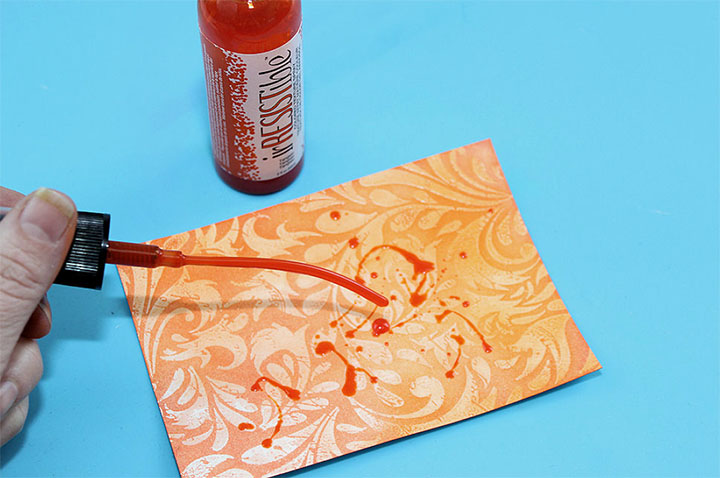 Step 5
Open your irRESISTibles bottle and use the nozzle to splat some ink onto the embossed background. Leave to dry thoroughly. Add a chipboard flower, printed ticket and some embellishments to your Tangerine background. I love how the pink flower stands out against the orange background filled with texture.