Layer Radiant Neon ink and stack die cuts with On Point Glue to create a dynamic textured look.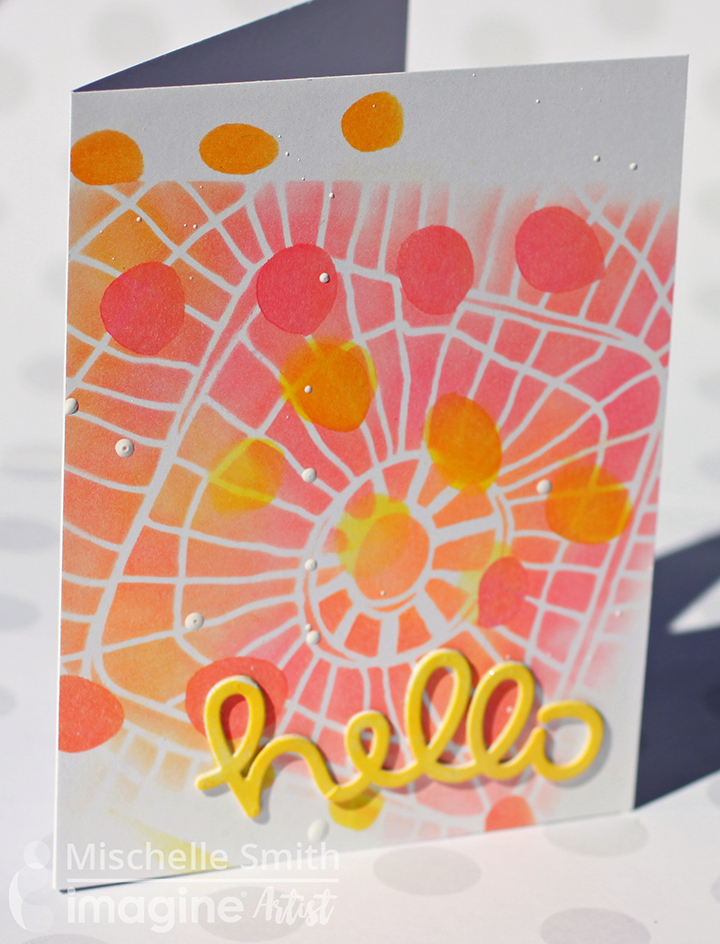 Directions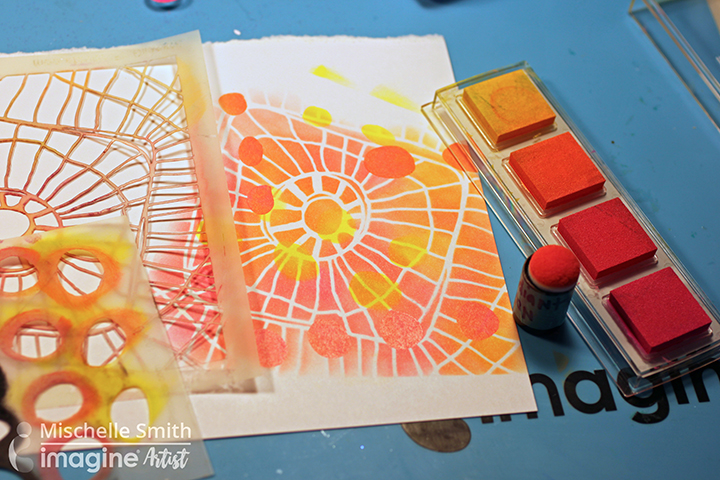 Step 1
Attach "Entangling Thread" stencil to card front with washi tape. Using Jumbo Dauber apply color. Remove stencil. Attach Bittersweet Mini stencil to card front using washi tape and repeat technique to create the layered effect.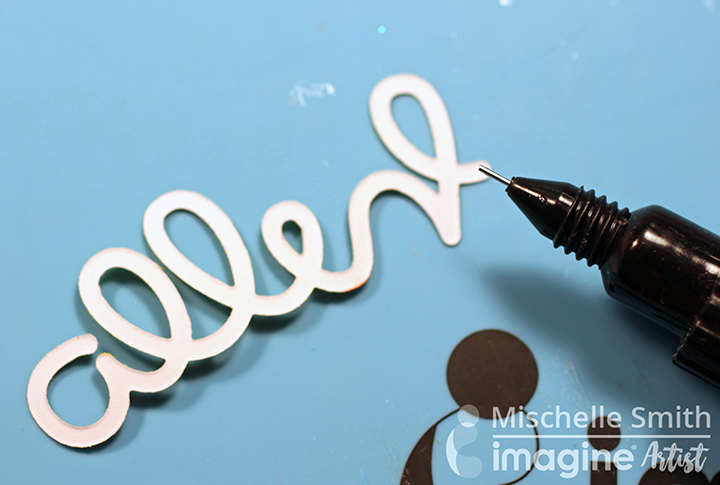 Step 2
Die cut 'hello' four times. On one 'hello' die cut apply Radiant Neon ink directly to the 'hello' cut. Apply On Point Glue to the backside of one 'hello' die cut and attach to card front as shown. Continue to layer 'hello' die cuts until you have finished. Make sure the die cut with color added is the last layer attached.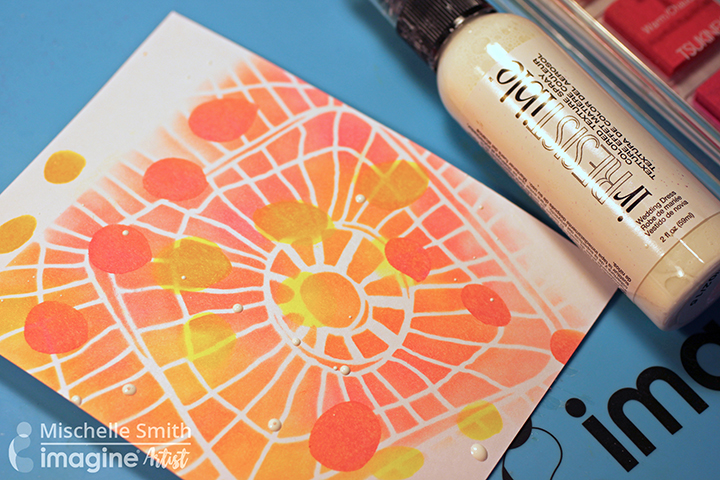 Step 3
Remove applicator from irRESISTible Texture Spray and use it to flick drops of spray on the card front. Finish the card with Sparkle Sheer Shimmer Spritz to add that extra bit of sparkle and shine.