Fireworks! spray provides an easy way to turn simple white papers into vibrant, colorful backgrounds for card projects. When working on one-layer projects, the stamped image needs to be protected with a mask to avoid the wet ink getting on the main image. For this technique, no special supplies are needed as the masks are created using cheap masking tape and baking paper or wax paper. This technique can be used for various projects; ATC's, standard sized cards, scrapbook layouts, and art journal pages.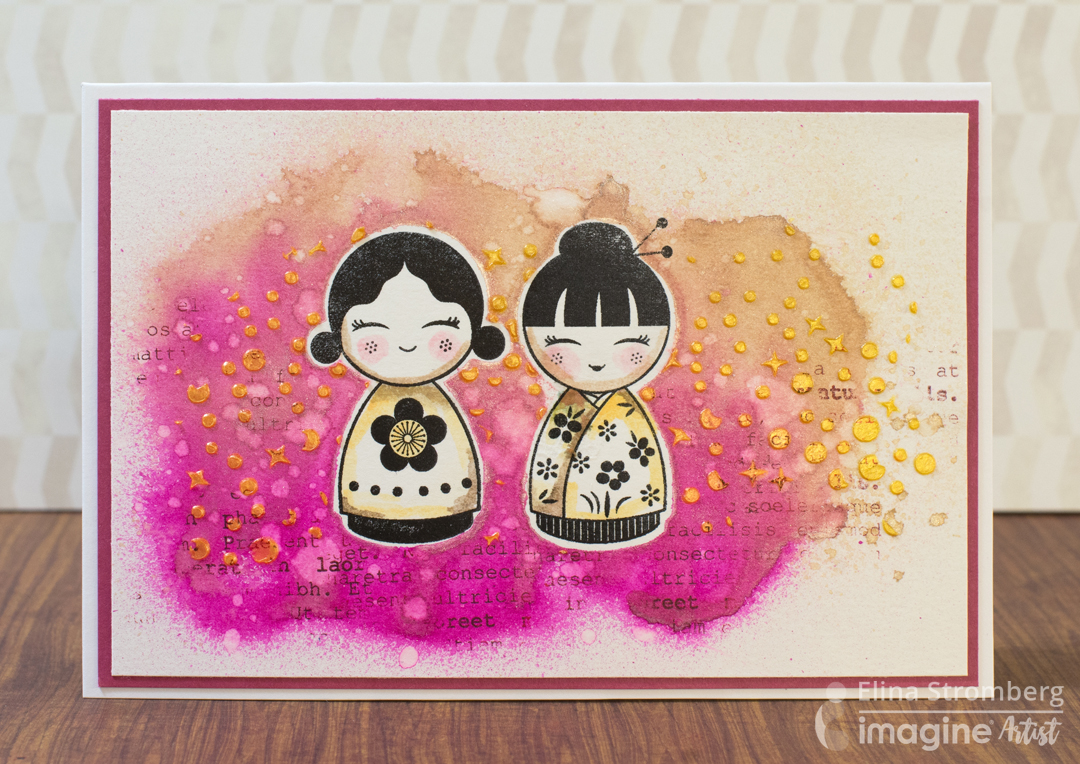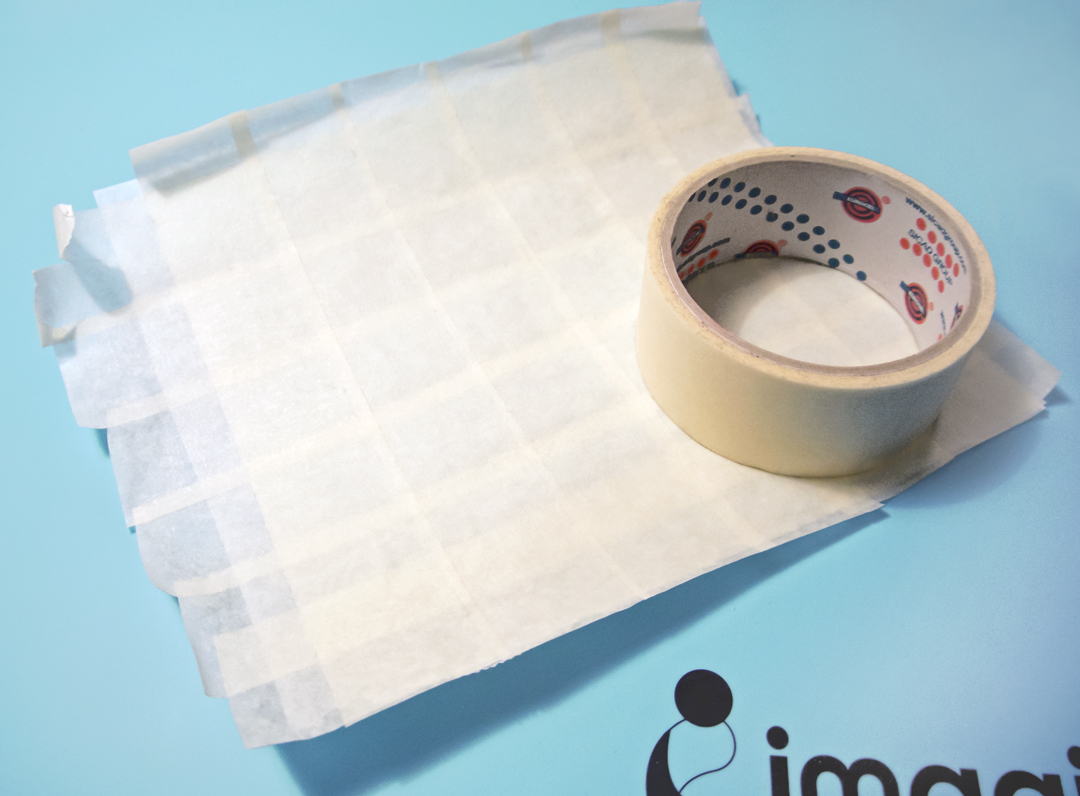 Step 1
Cut a piece of baking paper, and cover it with strips of wide masking tape. Cover the page twice, first with horizontal and then with vertical tape strips. Let the tape strips overlap on the edges.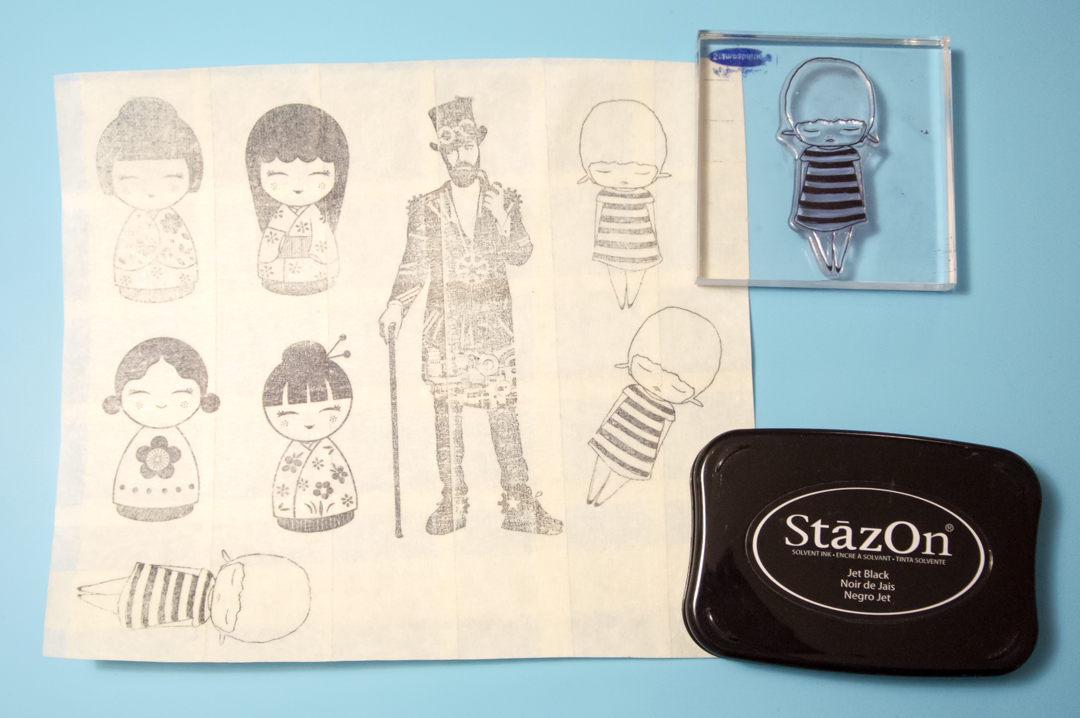 Step 2
Stamp the images on the tape with StāzOn ink. Any image that doesn't have too many details will work for this technique.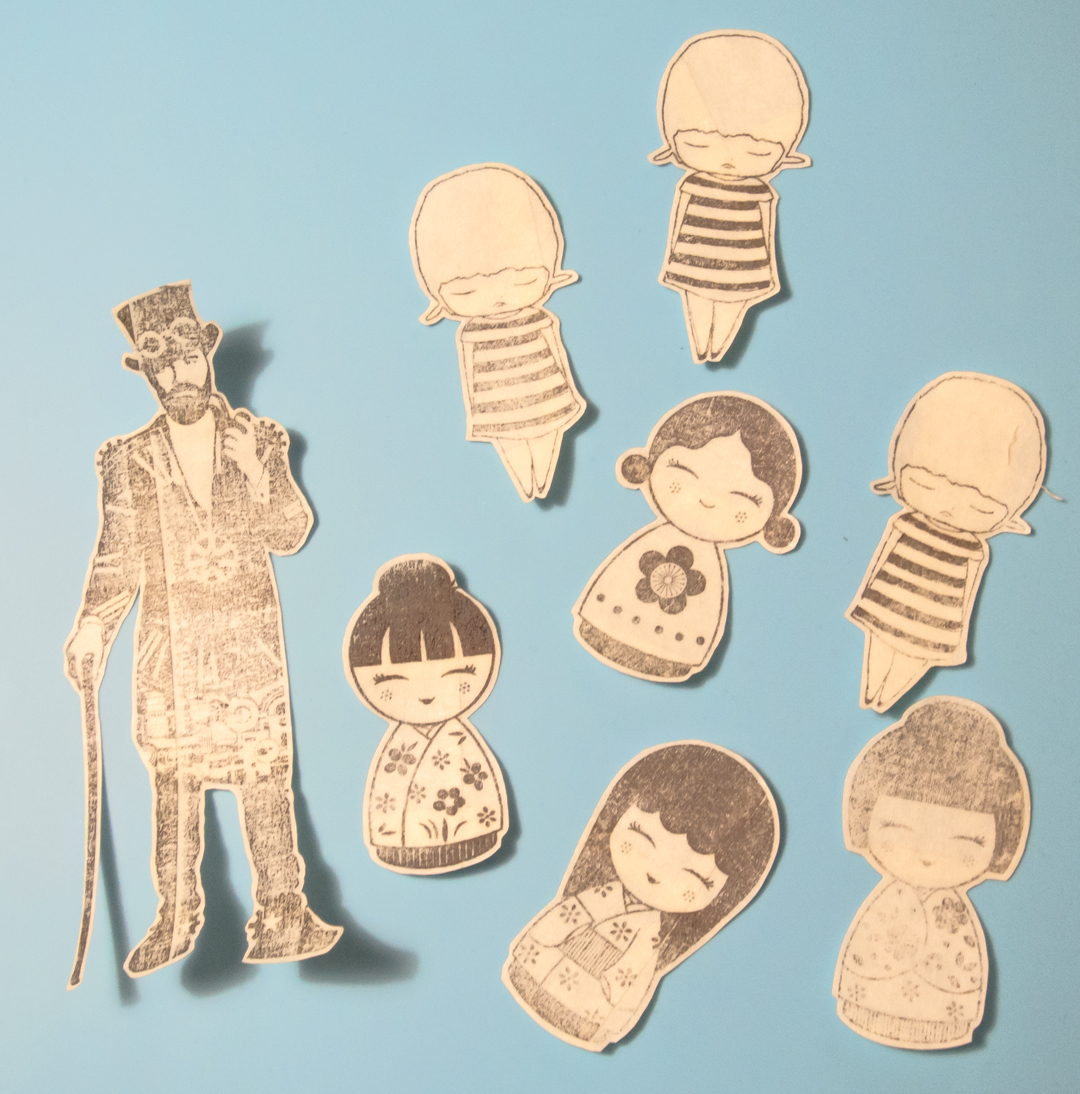 Step 3
Cut out the images, leaving a thin border around them.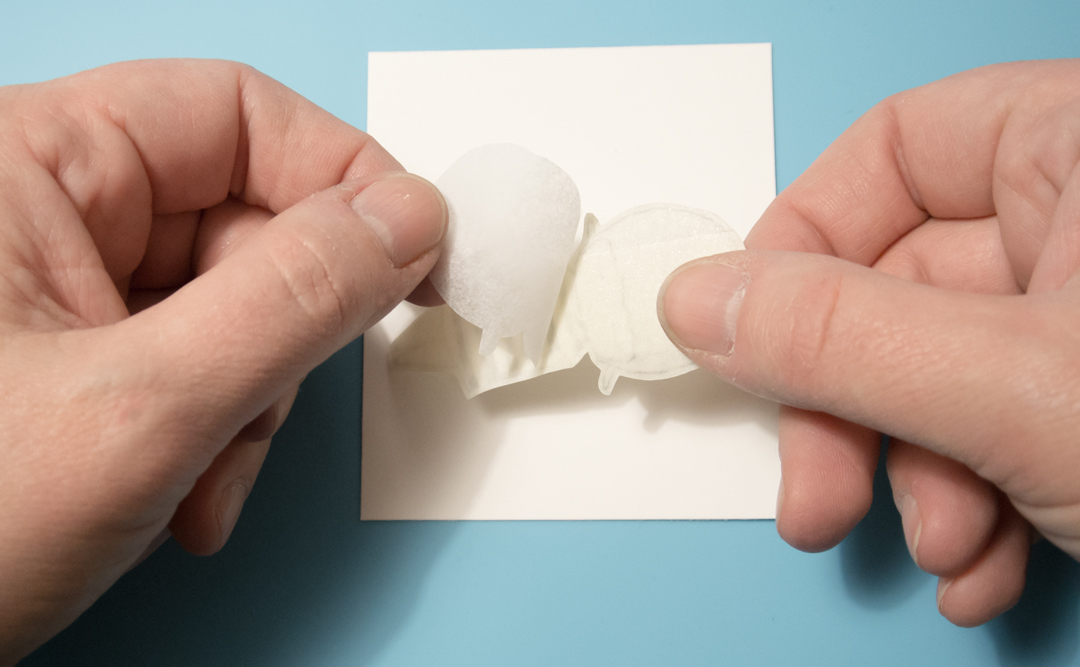 Step 4
Remove the baking paper backing and attach the masking tape sticker on white watercolor or mixed media paper.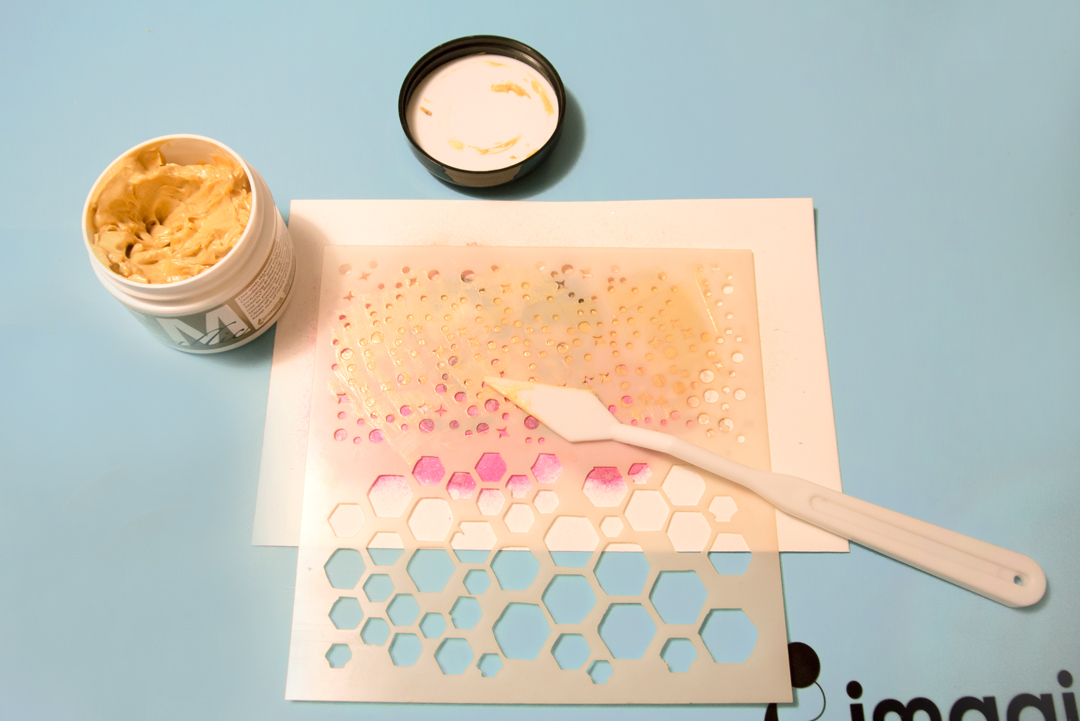 Step 5
Spray paper with one or several Fireworks! colors. Let dry or dry with a heat gun. Add texture with Creative Mediums (Iridescent or Metallic). Let dry.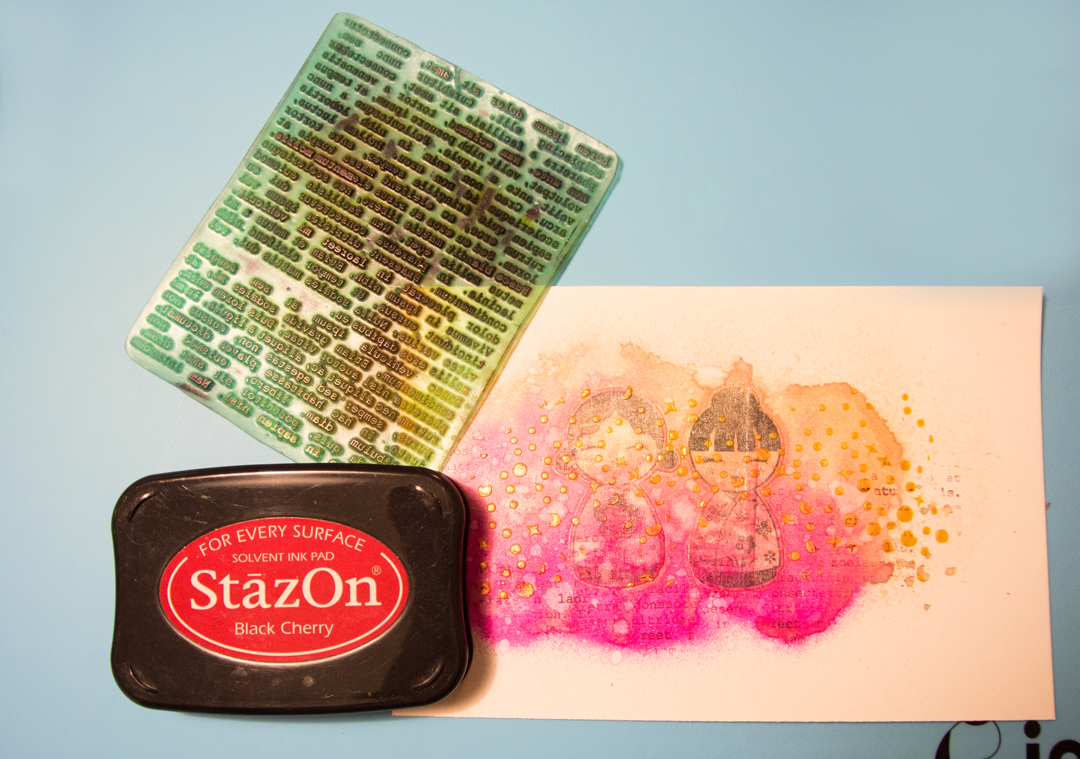 Step 6
Decorate by stamping random patterns with a background stamp and StāzOn ink.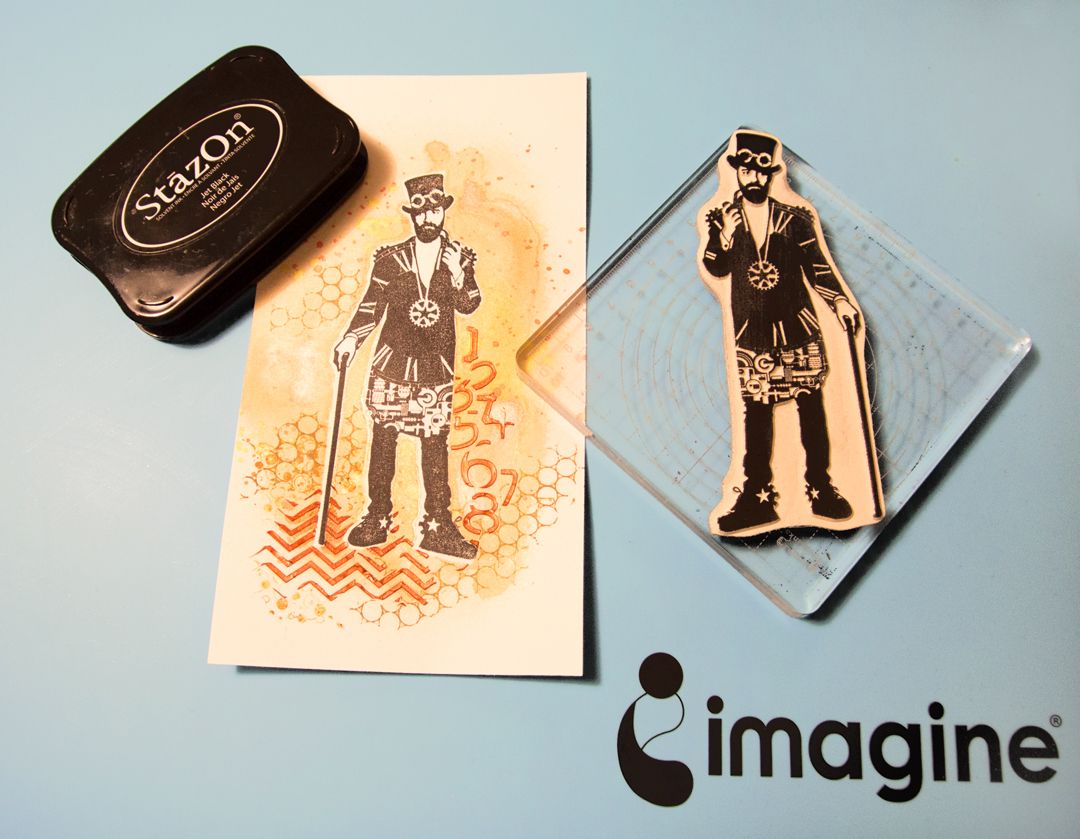 Step 7
Remove masking tape. Stamp the main image on the white masked area with StāzOn, color image with Memento inks (optional).
Step 8
Cut to size. Adhere to card base.