When it comes to art- what brings you motivation for 2016? For me it is creating more art in the new year. This journal page has several three dimensional elements created out of paper and ink.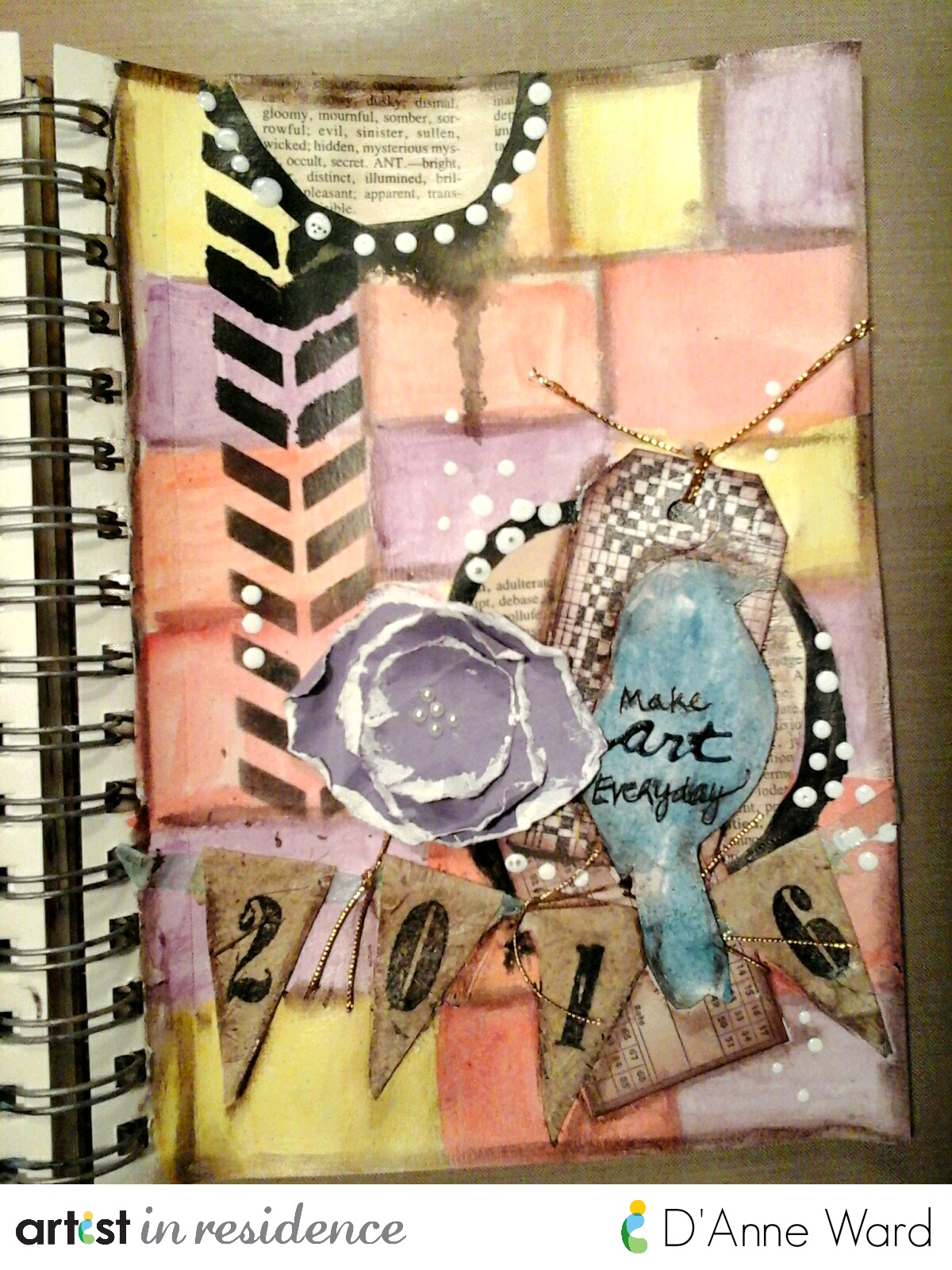 Steps: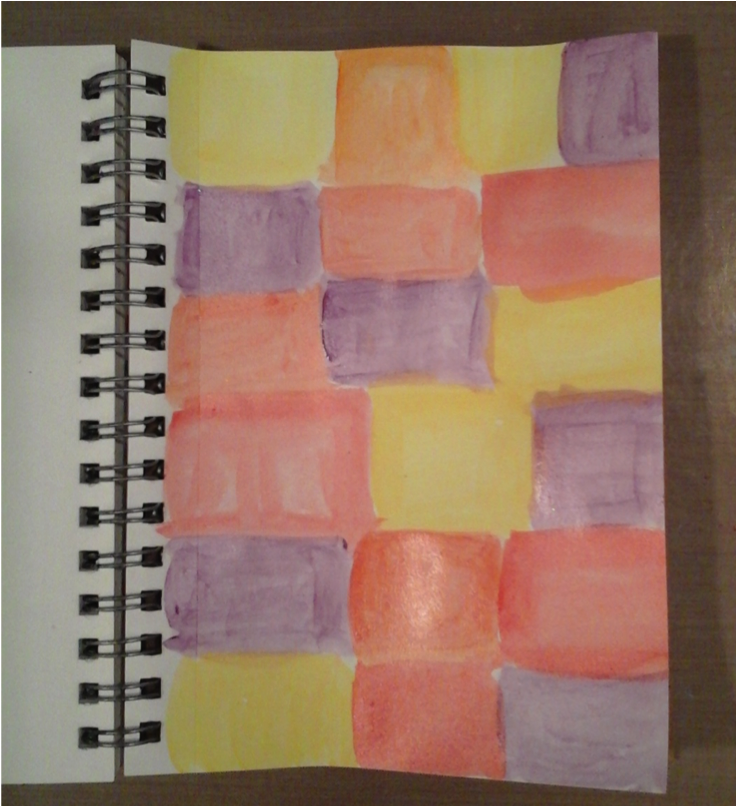 1. Using a paint brush apply yellow acrylic paint in a square pattern around the journal page, then use Stazon Studio Glaze in Orange Zest and Gothic Purple, next added several squares of irRESISTible in Morocco. Various shades of color can be created by adding water to the product. Let dry.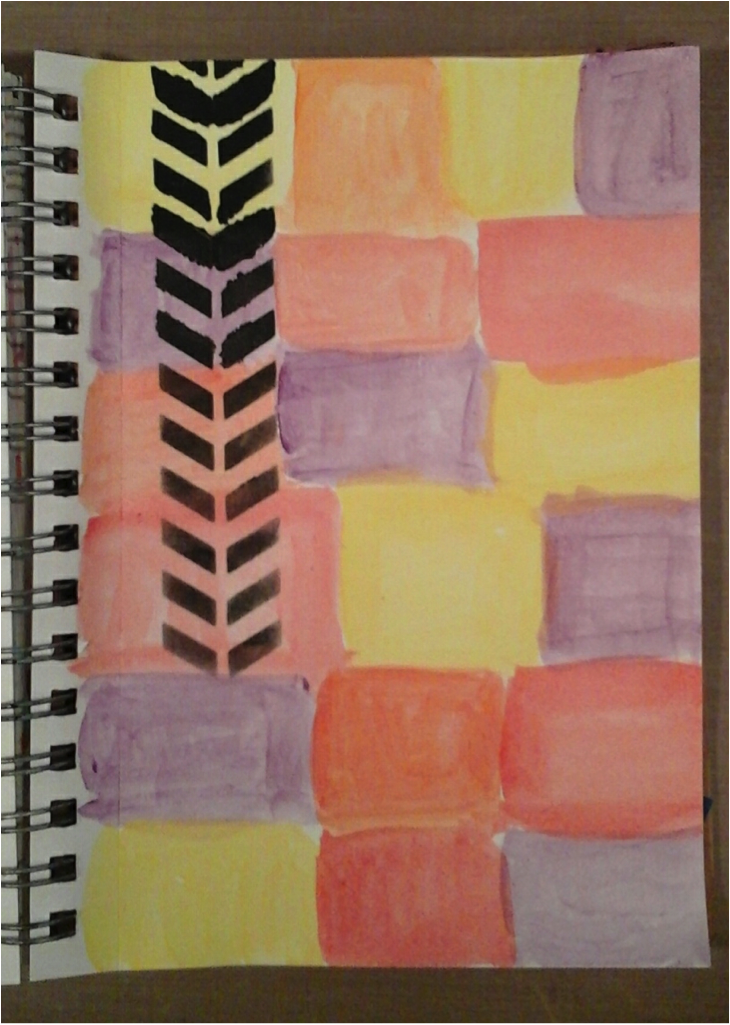 2. In the upper left corner use an arrow stencil with black acrylic paint. Take the stencil pattern ¾ quarters of the way down the page. Let dry.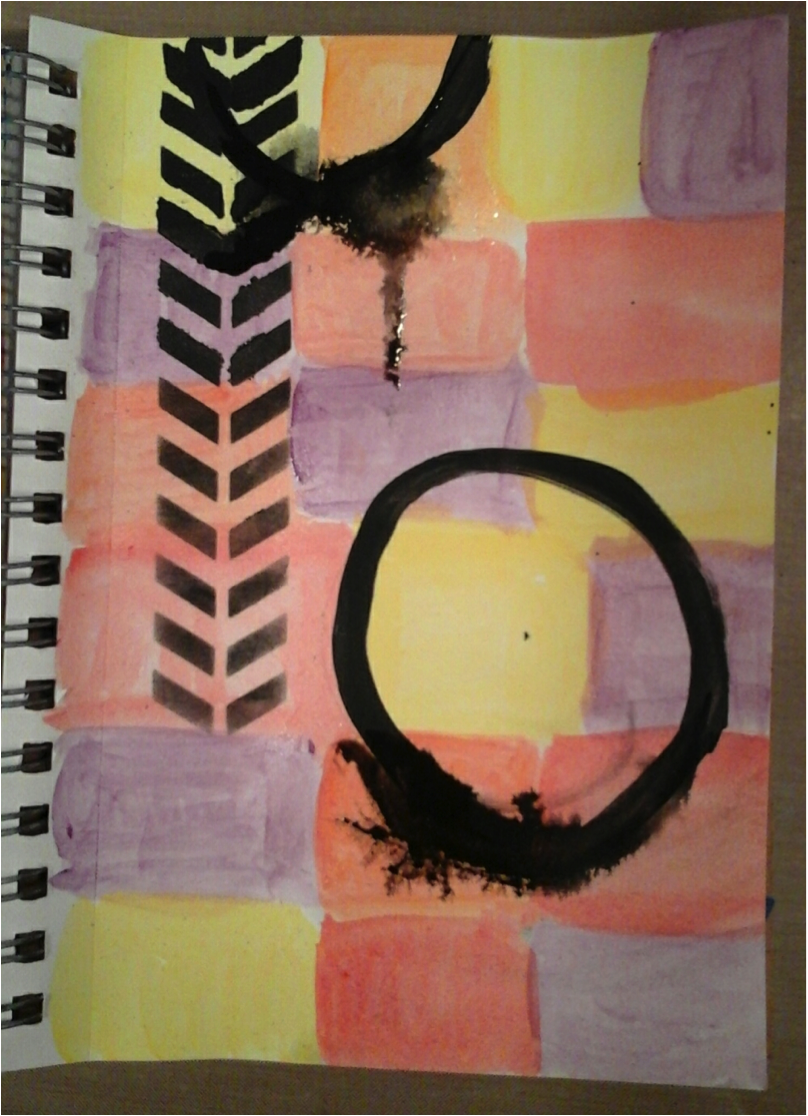 3. Make circles with black acrylic paint in the upper left and lower right corners. Spray with water to create drips and splatters. Let dry.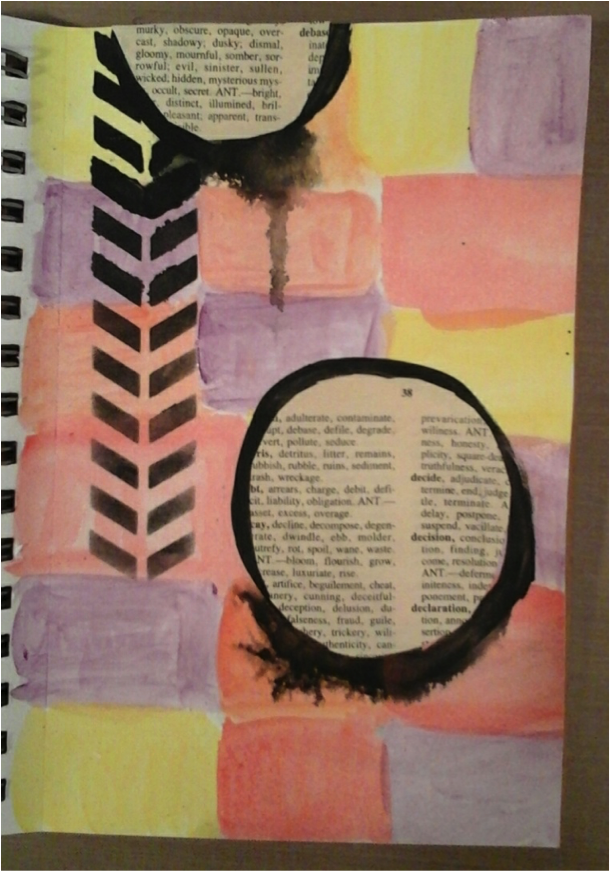 4. Cut circles from old dictionary paper and adhere to the centers of the circles. Let dry.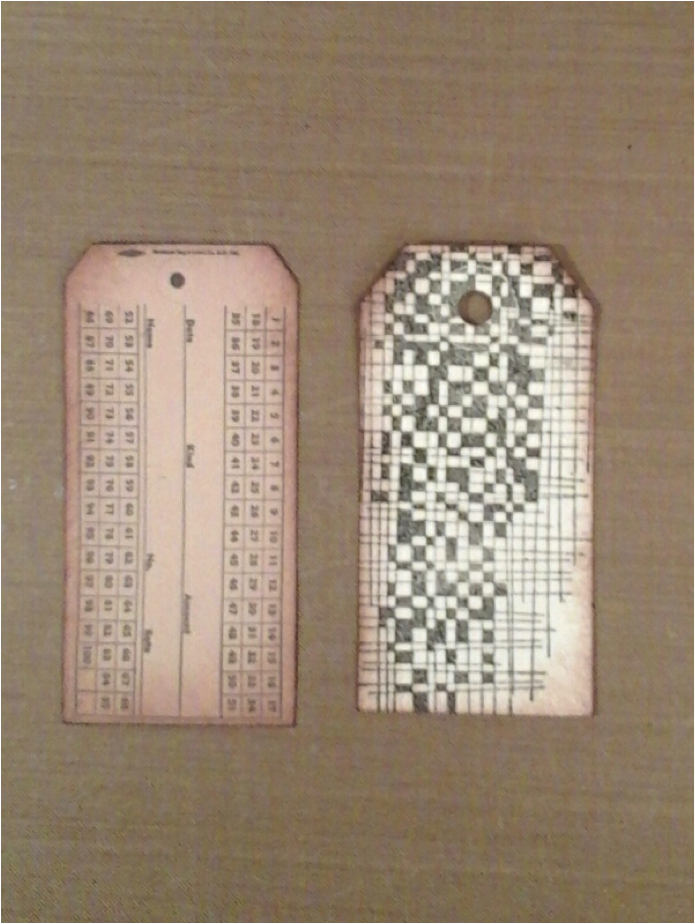 5. Stamp a plain white tag with a Kaisercraft Artsy stamp in Memento Tuxedo Black ink. Locate a pre-made tag with a number background pattern. Sponge both tags with Memento Rich Cocoa Brown ink. Add gold twine to stamped tag and set tags aside.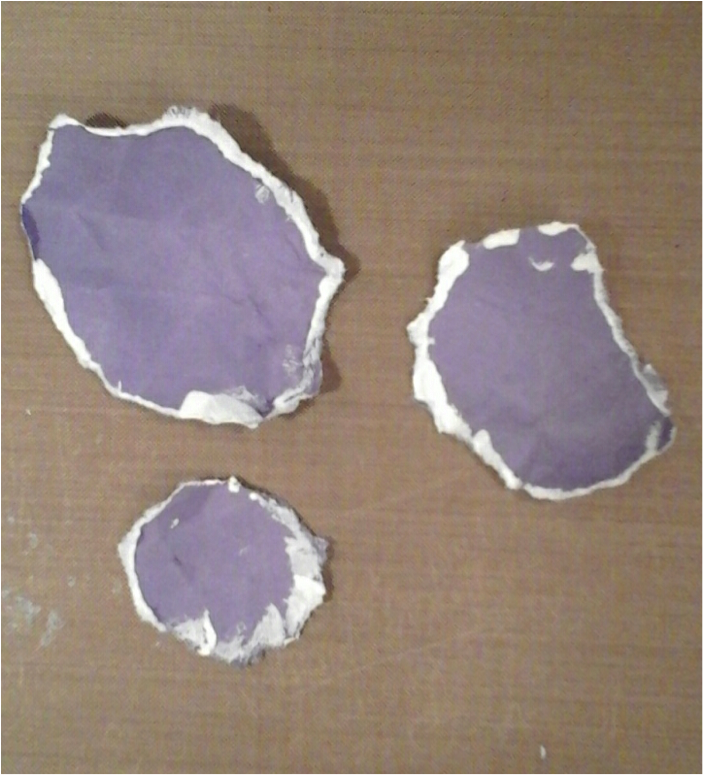 6. Tear three different size circles out of purple cardstock. Paint the edges with white acrylic paint. Let dry. Glue the layers together and add five small pearls to the center and set aside.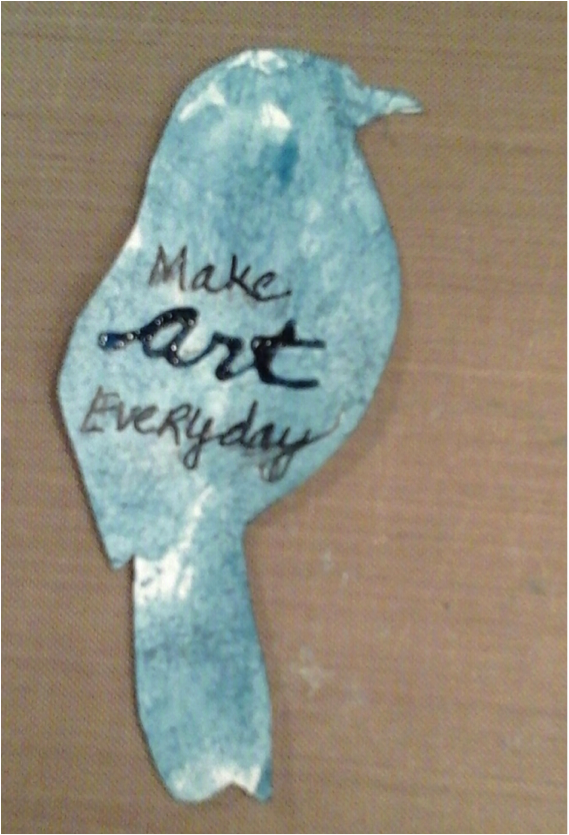 7. Draw and cut out a bird shape. On a craft mat mix together irrRESISTible in Teal Zeal and water. Press the bird cutout into the ink to cover. Use the Teal Zeal irrRESISTible to write out the word 'art'. Write the other words with a black Sharpie.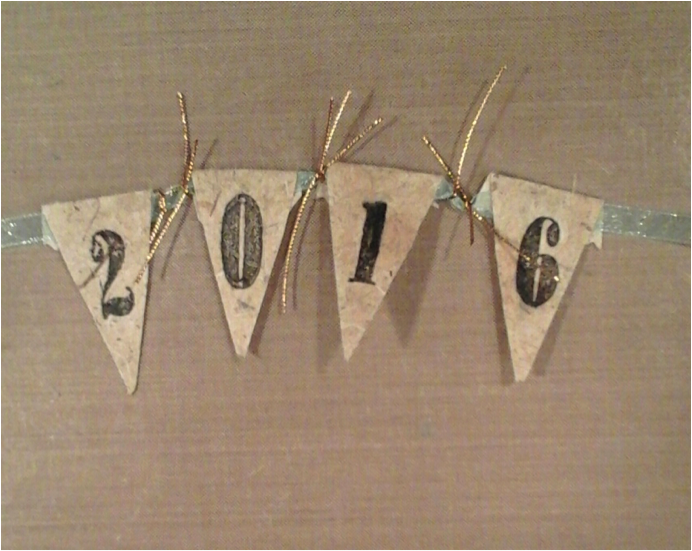 8. Make four flags from beige mulberry paper. Stamp 2016 in Black Stazon ink. Adhere flags to a blue ribbon and in between added gold twine. Let dry.
9. Adhere the items according to journal layout above. Then, using a Walnut Brown Pitt pen, shade the outlines of the squares shapes, tags, banner and the edge of the journal page.
10. Create small white dots around the black circles using irRESISTible Wedding Dress Pico Embellisher.