It is so fun to create a beautiful ornament during the busy Christmas holiday. I often craft hand-made gifts for friends or co-workers to celebrate the season, as well as new ornaments for our personal Christmas tree. This Vertigo ornament is also perfect for an ornament exchange and is easy to produce with just a few supplies and tools.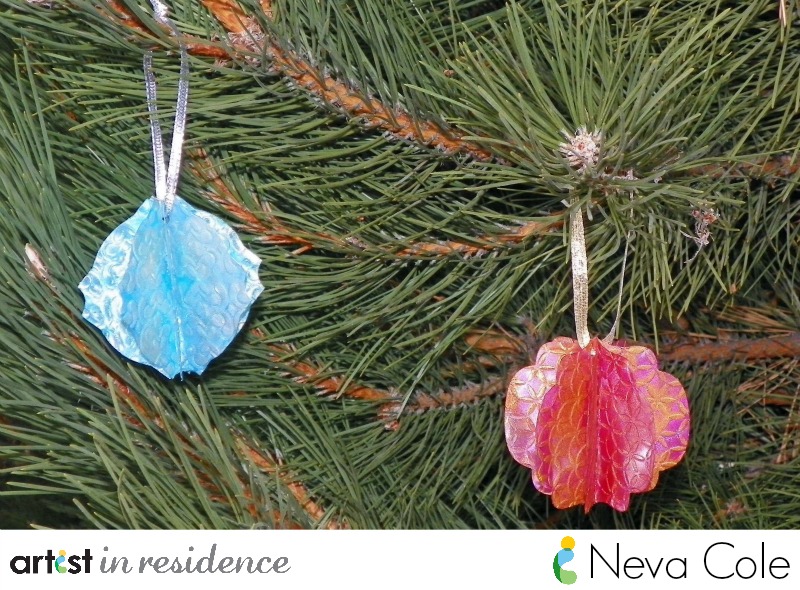 Directions: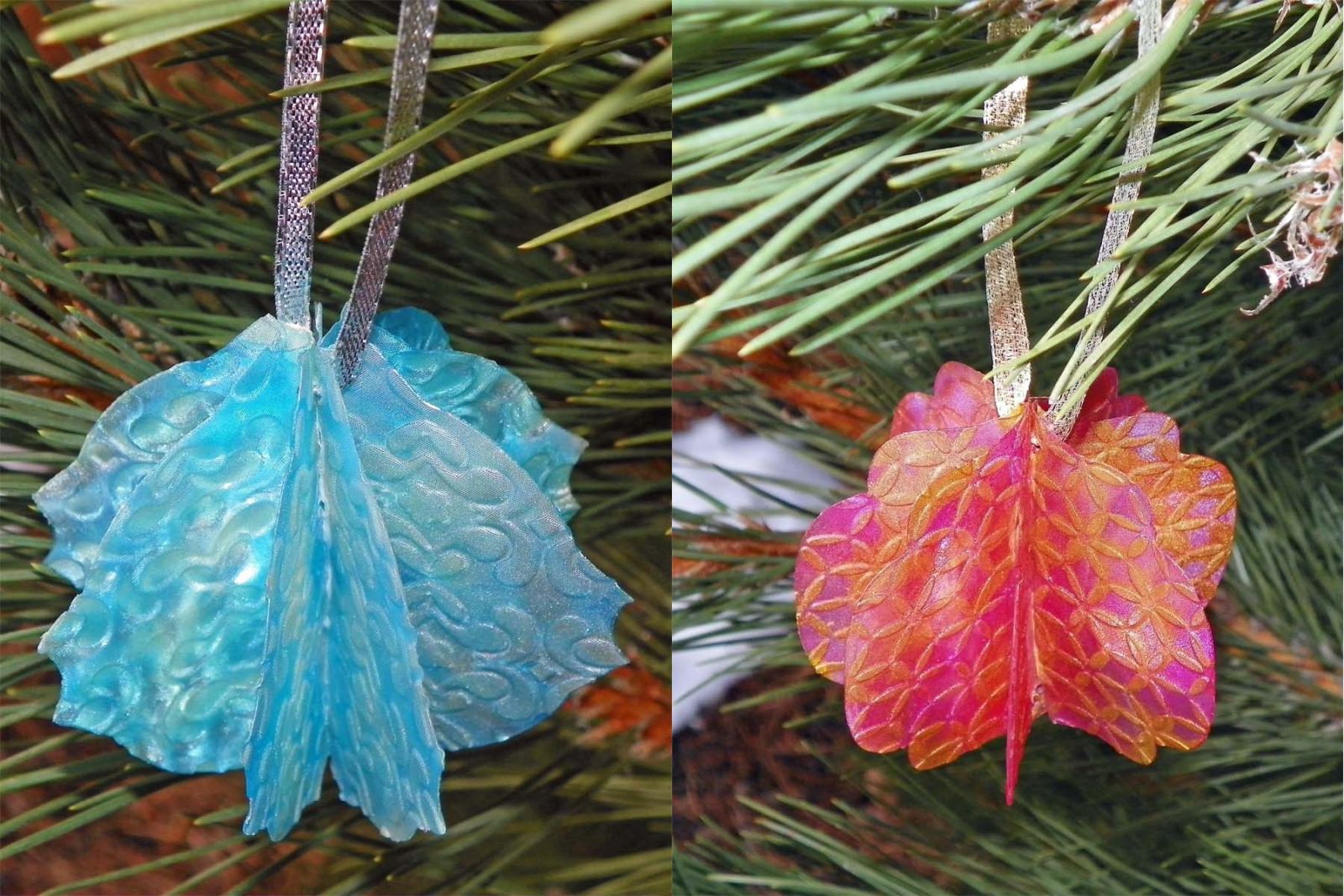 1. Trim a section of Vertigo to 5" x 12" or use two matching 6" x 6" sheets for each ornament. Select a die that is symmetrical in height and width. Spellbinders Labels Nine is used in the red ornament, Labels Thirty-four in the blue. Die cut 4 of Vertigo and 1 of cardstock for a cutting pattern.

2. Fold the card stock pattern along the desired vertical axis and horizontal axis Trim on either side of the crease to make approximately 1/16" slit along the vertical axis fold to just past the center line. Punch a placement hole in the pattern.
3. Line the pattern up with each die cut and hold in place with removable tape. Trim the slit from each of the 4 vertigo sheets.
4. Punch small holes with a Crop-o-dile punch opposite the slit on 3 die cuts, and within the slit on 1 die cut which will be the bottom anchor section.

5. Pressure emboss each Vertigo die cut with a symmetrical embossing folder. Cuttlebug Kaleidoscope (red) and Sizzix Snow Flowers (blue) are used here.
6. Ink the raised side with metallic StazOn ink. Gold StazOn and Platinum StazOn are used here. Set aside to dry.
7. Ink with a sponge dauber on the reverse side with StazOn in in Blazing Red or Azure, and set aside to dry.

8. Assemble ornament by bending 2 die cuts to form 90° angles. Slide the two straight die cuts together at the slits. Insert one bent die cut on each side of the ornament. A flower arranging "frog" is used to hold the ornament into it's basic shape. Adhere each junction with a wet adhesive that will dry clear. Set aside to dry, Vertigo will require a longer dry time than paper, perhaps even overnight.
9. Gently shape the ornament until it is symmetrical and to remove in residual curving from pressure embossing. Thread metallic ribbon through the hole and tie in a knot for a hanger.