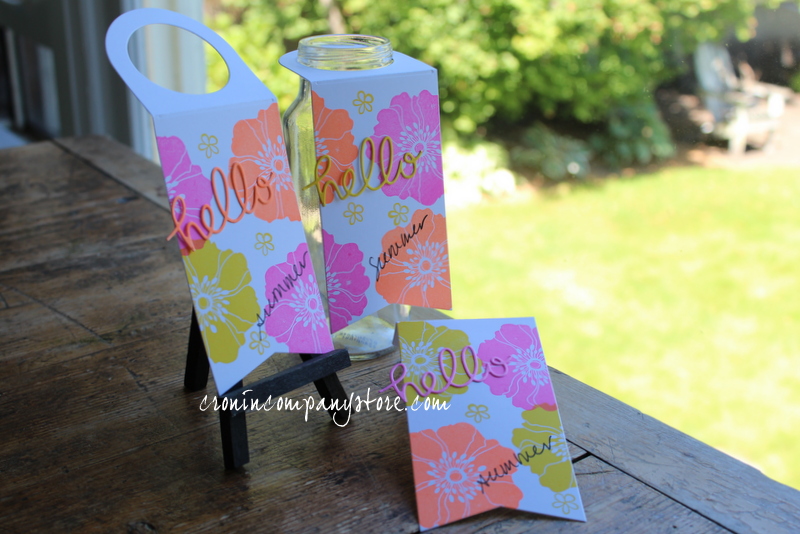 Directions:
Die cut all of the pieces you'll need – the hangers and the 'hello'
Line up the bottle hangers and begin stamping the design. I find lining them up and then stamping saves time and ink! Using an InkBlusher and Radiant Neon ink, color each 'hello' a different color.
Assemble the hanger by adhering the 'hello' at an angle allowing it to peak off the side. Then add 'summer' to the lower half. Hang on water, wine, or beer bottles for a fun summer buffet!