Friendship is a precious gift. I've got a couple of really good friends and am very thankful for finding them. Therefore it was on my heard to make a friendship celebrating project. The picture shows me with some of my girls from our private weekly MoMa-Crafting-Club.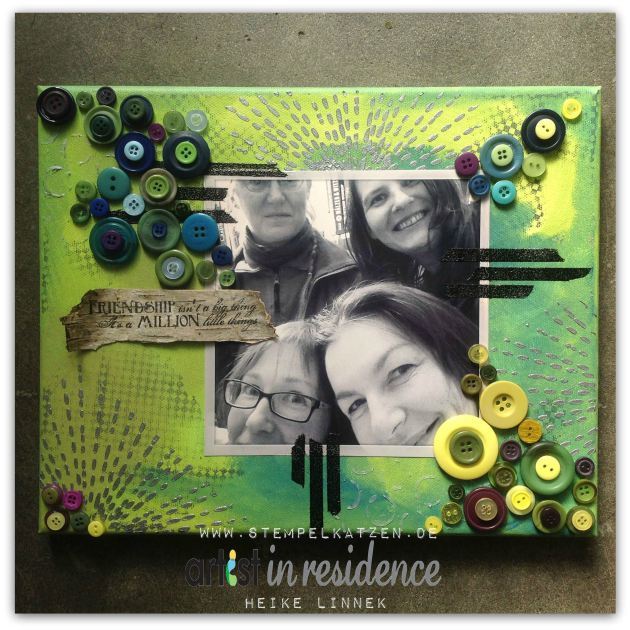 Instructions:
1. Stamp the slogan with StazOn Jet Black on a piece of tree bark.
2. Continue stamping a pattern with StazOn Jet Black on the untreated canvas.
3. Color the canvas with Memento Luxe Refiller in Pear Tart, Teal Zeal and Toffee Crunch.
4. Stencil bursts using Creative Medium Iridescent Silver Metallic and a Palette Knive.
5. Add more stenciling with Creative Medium Iridescent in Silver Metallic and Purple.
6. Use Tear It! Tape to adhere the picture. Hand-tear some stripes for decorating parts of the picture and the canvas. Remove the upper protective sheet, add black Embossing Powder and heat set it with a heat tool.
7. Adhere the buttons and the stamped tree bark using a hot glue gun.