I'm a librarian and love books in every form. These ones are made from matchboxes. Once started I wasn't able to stop making them. They are perfect to give notes, coins, vouchers or any other little somethings and can be adapted to many occasions.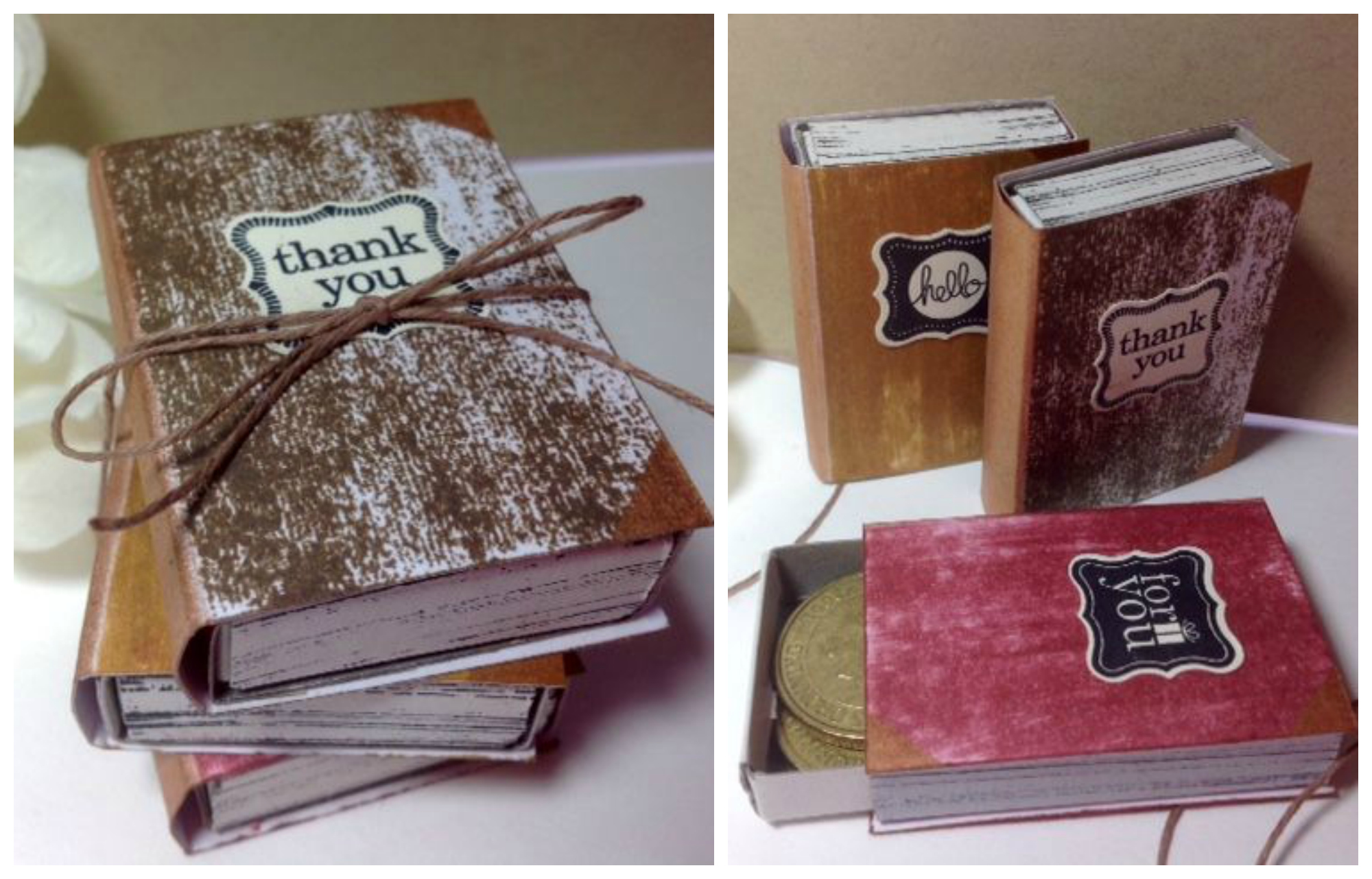 1. The measurements for the cardstock has to be chosen on the basis of the dimensions of the matchbox. Measure the matchbox and add a little bit for the height, length and width. The last measurement will be the back of the book. For this box I added +1/16" on each dimension.
2. Whiten all sides of the matchbox dabbing it with StazOn Opaque Cotton White.
3. Stamp fine lines onto one long and two short white matchbox sides using StazOn Jet Black.
4. Color the future Bookcovers front and back with different Versafine Ink Pads. Work directly with the inkpad on the paper to give an authentic look.
5. Dab the back of the books with Delicata 4 Celestial Copper.
6. Mask the edges with tape and sponge them with Celestial Copper, featured in the Delicata 4 quartet.
7. Stamp the book titles with StazOn Jet Black. Punch or fussy cut them out and adhere them onto the covers.
8. Adhere the covers to the front and back of the matchbox, not to the sides. The books looks more authentic when the back of the books are curved.