This is a fun project for the family to join in and help create. The labels have a purpose holding onto the flatware wrapped in napkins but also add to the party decor too.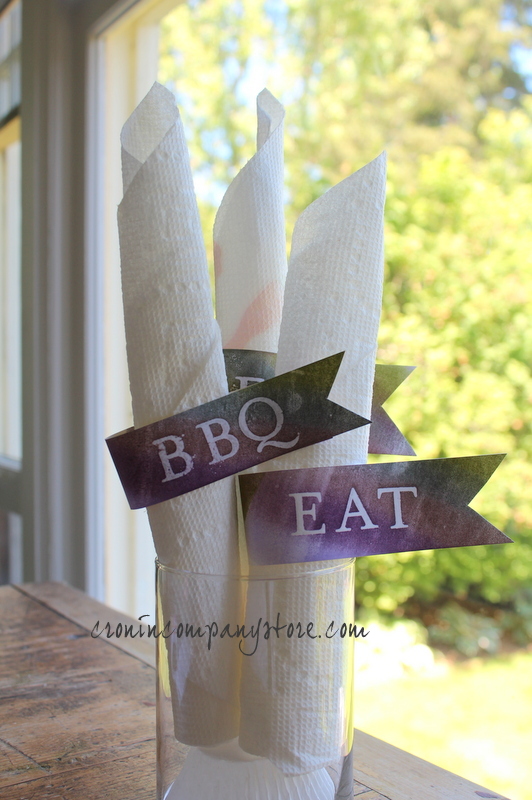 Start by cutting strips of white cardstock approx 8"x 2.5". Stamp word on right half of strip with VersaMark and Clear emboss.
Using a brayer and Kaleidacolor inkpad, roll the ink over the strips of paper at different angles.
Using a paper towel, lightly rub the area over the words to remove any ink from the letters.
Fold strips in half and finish edges by clipping a 'v', then adhere edges together. Roll napkins with flatware and slide through hole. They look great lined up on a tray or standing in a vase.