Memento Ink for Woodgrain Father's Day Card
Do you struggle to create cards for men? It doesn't have to be difficult at all - throw a couple of inks together with some embellishments and die-cuts and you have an instant winner. I am sharing this quick Father's day card with you using only a few inks to create interest, texture and pattern.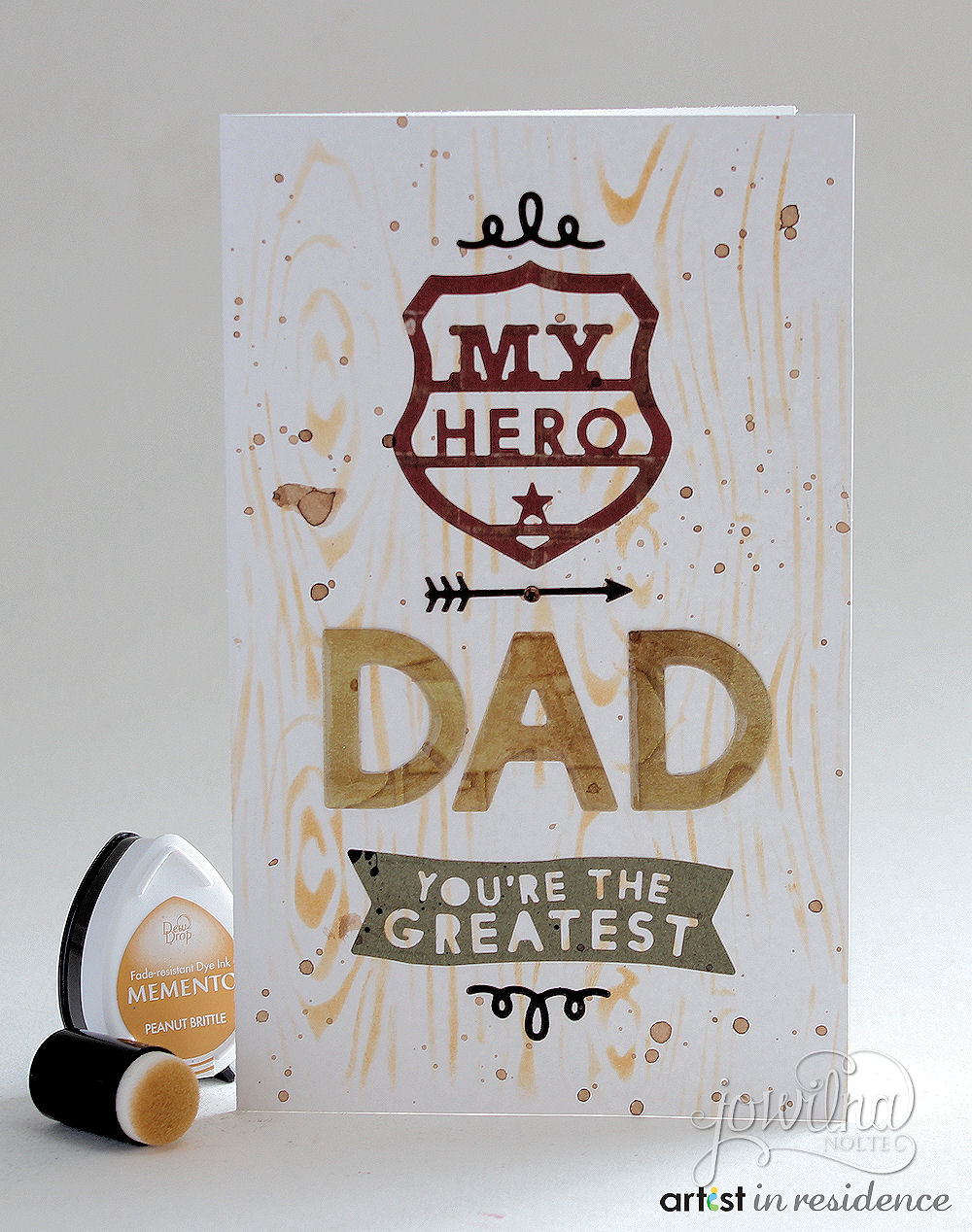 Directions:
1. Fold smooth white cardstock into a card measuring 4.5x7.5".

2. Use a sponge dauber and Memento Peanut Brittle ink and stencil wood grain pattern onto the front of the card.


3. Press Peanut Brittle Memento onto Craft Mat. Mist the ink with water.


4. Dip smooth white card stock into ink to color.


5. Mist the inked cardstock with Fireworks Pear Tart. Let dry thoroughly or use a heat gun to dry.


6. Use the colored card stock to die cut lettering and other shapes.
7. Add additional inking using sponge dauber and Memento ink.
8. Assemble the card by adhering the die-cut elements to the front of the card.
9. Use GlazOn and add a layer of glaze to the die cut "dad" letters.
10. Finish off card with Walnut ink splatters and diamante.