Inspired by the beautiful colors of Spring when everything is fresh and in full bloom, so I created this quick card. For my focal point elements I chose this gorgeous soft linen flower in cream and then added color to it using the Radiant Neon ink pads.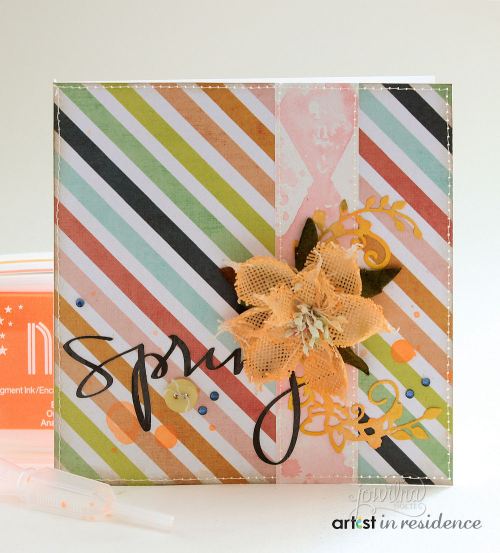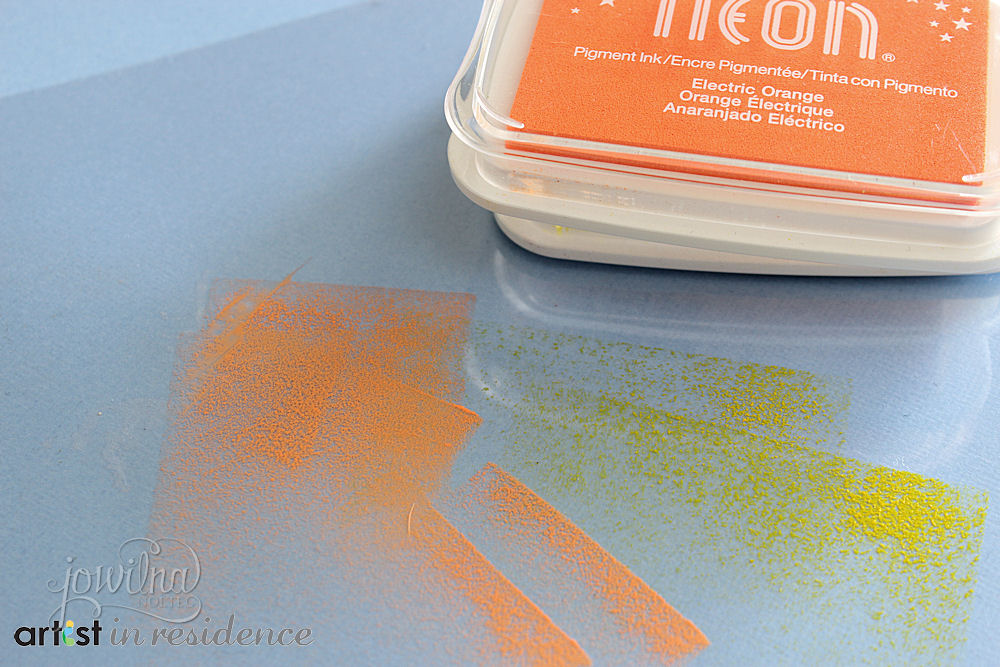 1. Add colors of Radiant Neon ink to your Craft Mat - I've added Electric Yellow and Electric Orange.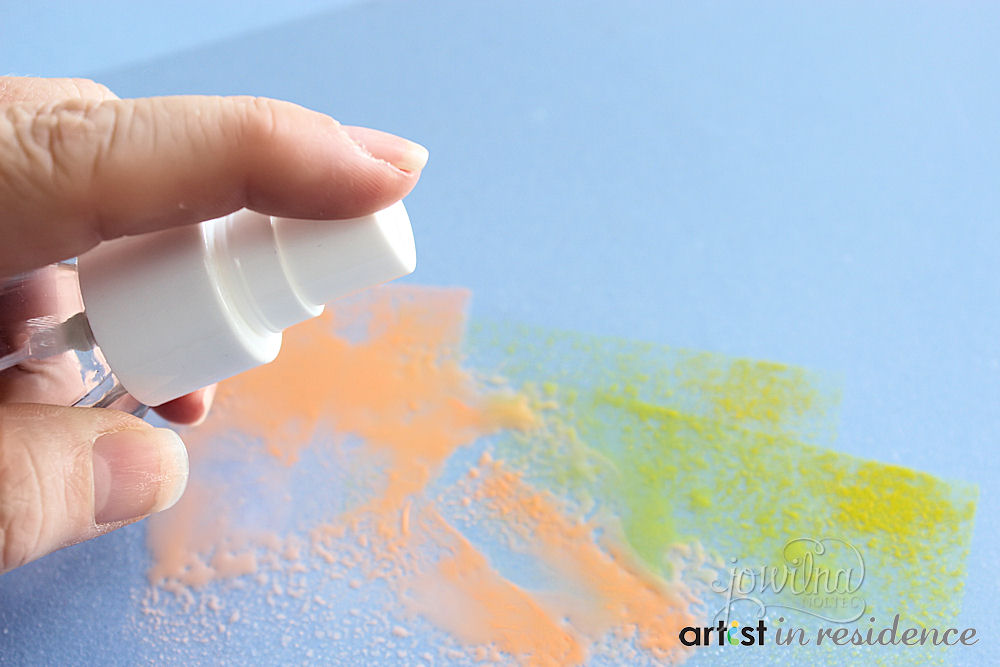 2. Mist the ink with water.
3. Die-cut an element out of smooth white cardstock.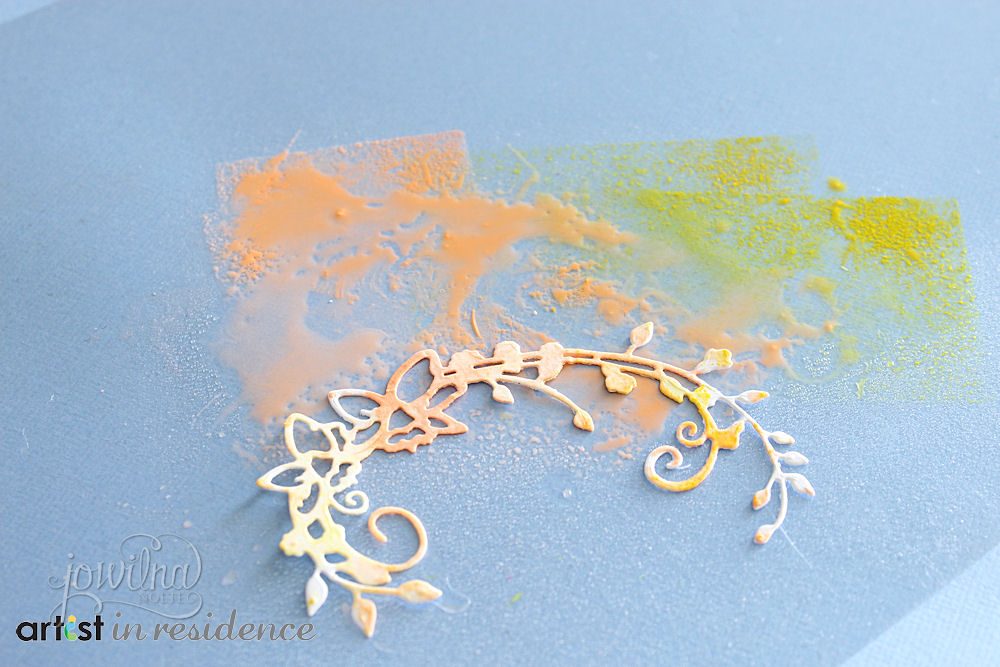 3. Dip the die-cut into the ink and cover it all over with color. Let dry.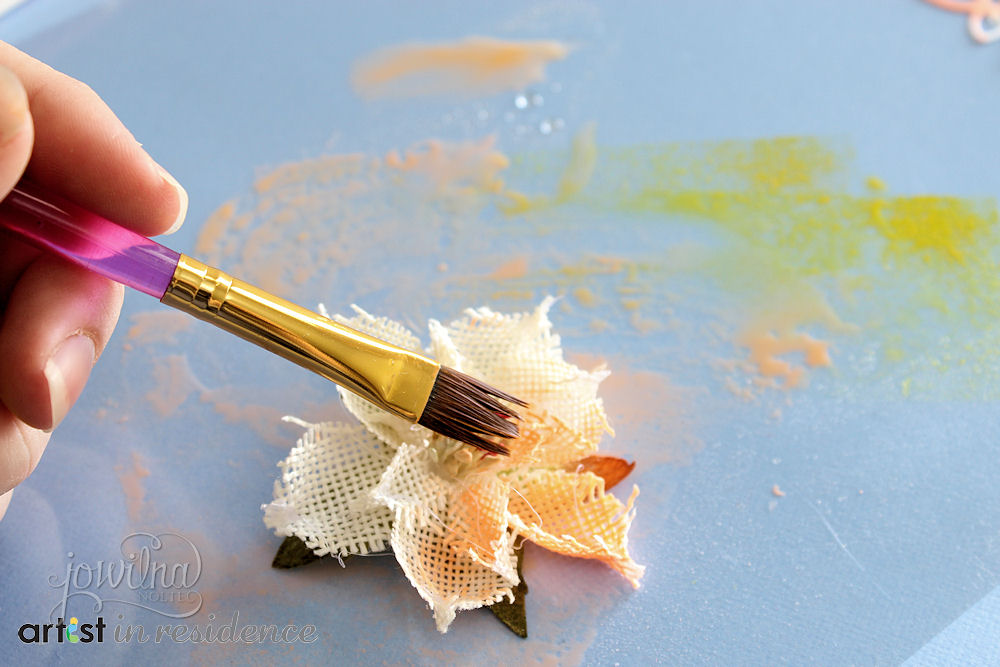 4. Paint the flower with Radiant Neon Electric Orange ink left over on the Craft Mat.
5. Adhere all the elements to prepared card front.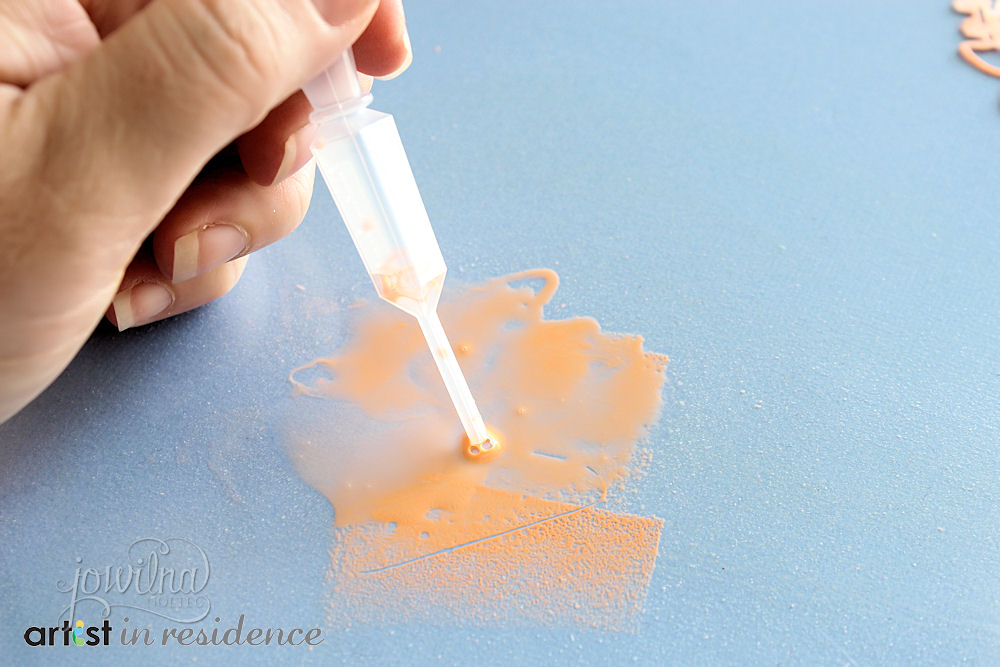 5. Pick up some ink with a Ink Dropper.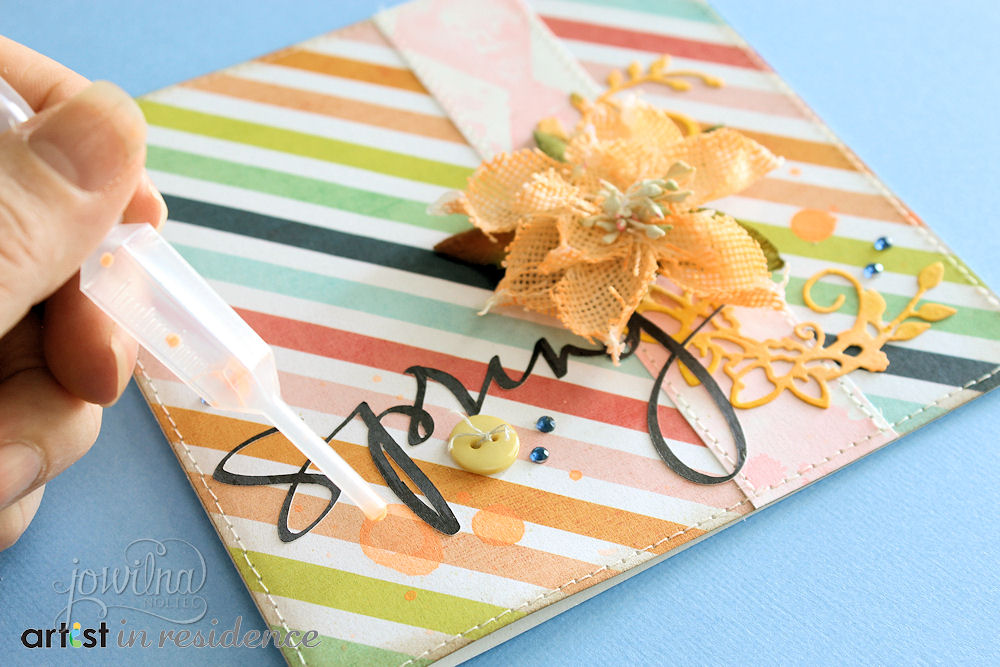 6. Drop ink randomly onto the finished card and let dry.