I'm always looking for new ways to add color to my Art Journal pages and StazOn Studio Glaze blends to give amazing variation in colors. This two page spread is called "She Pauses".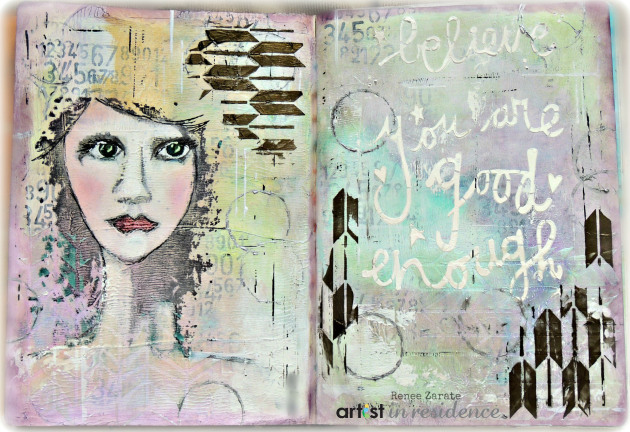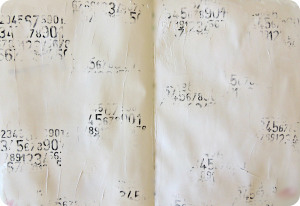 1. Using StazOn Jet Black ink, stamp numbers on blank pages in an art journal. Apply a thin layer of gesso with a brayer to both journal pages and allow to dry.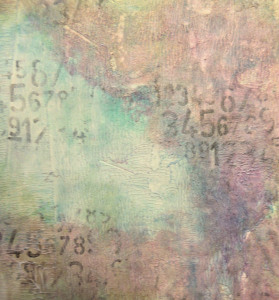 2. With a baby wipe, apply and blend several different colors of StazOn Studio glaze on the gessoed pages.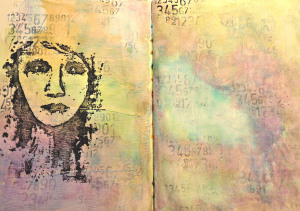 3. Stamp face image onto left side of art journal spread with Jet Black StazOn ink.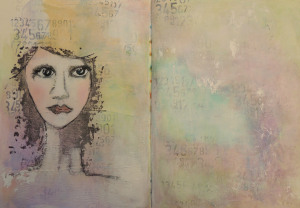 4. With a paintbrush or your finger tip, color the face with white gesso. When the gesso is dry color the face with pastels. Finish by using a white pen to highlight the eyes.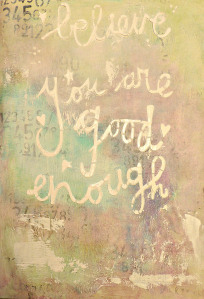 5. Push gesso through a stencil using the Scotty Palette Knife to achieve a textured, raised phrase. Stencil other designs on pages with Green Iridescent Creative Medium and allow to dry completely.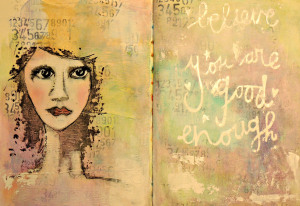 6. Antique the edges of both pages by using the direct to paper method inking all around the edges of the journal pages with a StazOn Gothic Purple ink pad. Blend with InkBlushers.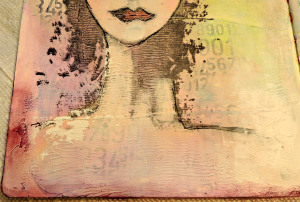 7. A circle design on both pages can be made by painting Silver Creative Medium onto a recycled lid and stamping it onto the pages.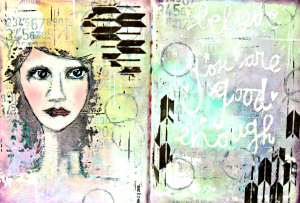 8. To stamp lines on the pages for interest, use the edge of a Multi purpose Squeegee that has been dipped in Jet Black StazOn ink.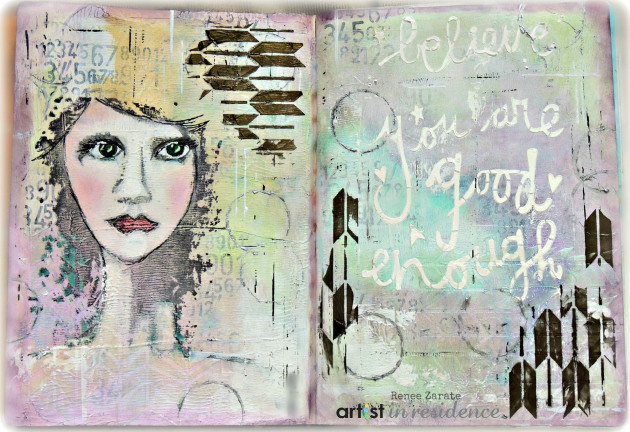 9. Apply Bronze Creative Medium through an Arrow stencil to finish; allow to dry thoroughly.