Vertigo Triptych Card
Create a triptych card with Vertigo, StazOn and Memento Luxe.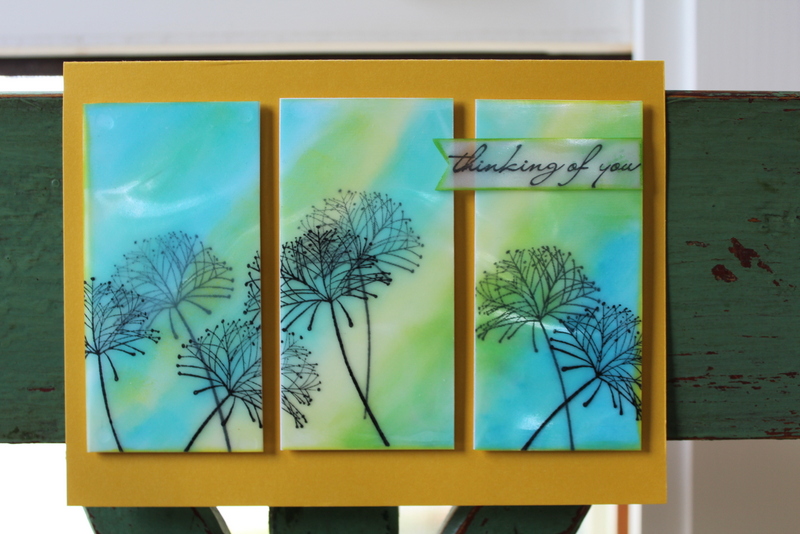 Cut out a 4″ x 6″ rectangle from the Vertigo. Cut a scrap of Vertigo in a flag shape approx. 2″ x .5″.

Using InkBlushers and Memento Luxe, shade one side of the Vertigo in a sweeping motion while alternating colors: Bahama Blue, Dandelion and Pear Tart diagonally. Blend with Wedding White to lighten colors as desired. Heat set carefully keeping the heat gun at a distance.

Stamp Umbels 3-4 times on each side using Memento Luxe Mixed Media Pigment Ink in Tuxedo Black. Carefully heat set, then stamp sentiment on the flag piece and edge with Cactus Green StazOn.

Cut Vertigo into 3 equal rectangles, each 4″ x 2″.

Adhere each rectangle to the same sized pieces of white cardstock.

Adhere panels to cardstock, evenly spaced, with dimensional tape. Add flag with sentiment to the right side.