Monterey Pine Happy Holidays JOY Card
CAS greetings with a Monterey Pine embellishment colored a gorgeous red with Memento Luxe ink.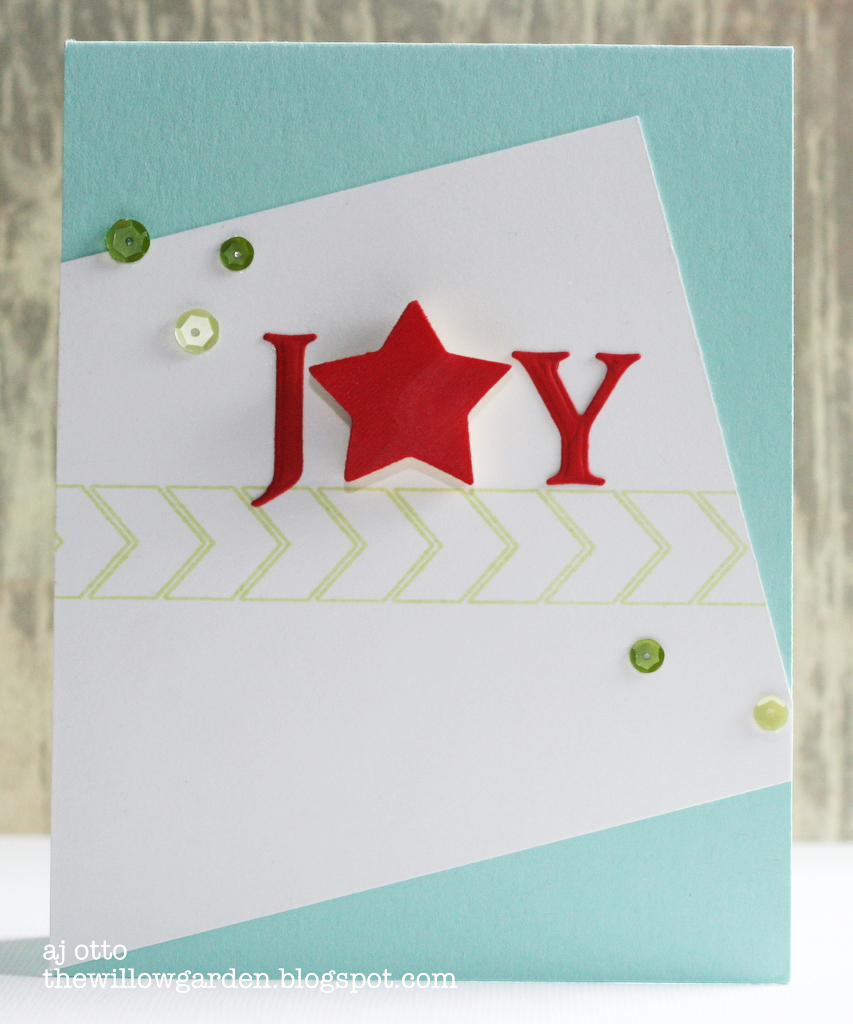 Cut/score light blue cardstock to finished size of A2 (4-¼˝ x 5-½˝).

Cut white cardstock layering piece at an angle as shown.

Dab Monterey Pine Star with Memento Luxe Love Letter ink; allow to dry completely.

Die cut "J" and "Y" from alphabet die set.

Stamp arrows with Memento New Sprout on white cardstock panel.

Adhere white panel to card base.

Secure die cut letters and die cut letters just above the stamped arrows.

Add sequins for bling.