Dream, Inspire, Create with Kaleidacolor
A canvas banner dressed up with Kaleidacolor Caribbean Sea makes a great home decor piece.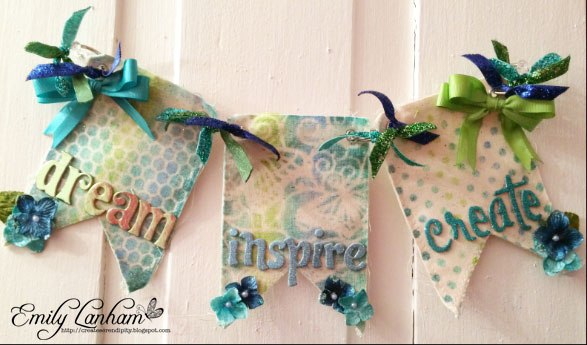 Start with a canvas banner. I used the Maya Road Canvas Banner album for this project which contains 6 pieces so you can take it apart and make one large banner or two small banners.

Place stencil onto the canvas piece.

Ink the brayer with Kaleidacolor inkpad, being sure that the entire brayer is inked.

Roll over the stencil to color the canvas piece.

Repeat for each of the banner pieces (if creating multiple).

Embellish with letter stickers, flowers, and ribbon.

Connect banner pieces together to complete project.