Kyriakos Pachadiroglou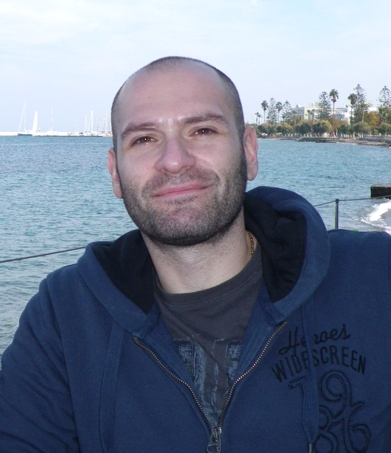 Hello! My name is Kyriakos and I live in Thessaloniki, a city in the north of Greece. Being close the sea gives me the chance to walk by the seafront, clear my mind and be inspired.

Crafting is something I started about 4 years ago, following my painting hobby, and since then I experiment with different materials and techniques trying to see how they work on my projects. I challenge myself to find alternative ways to use materials and set them into the daily life. When I design my projects I like to make something that goes further of being beautiful to be useful and special to someone. From complex to simple crafts, I love working with wires, metallic charms and surfaces, and having them in my projects.

Stamps and embossing powders are among my favorite crafting materials as they help me to achieve texture to almost any surfaces, creating backgrounds and adding little details. Mixed media items are a great way to combine all of the above and create unique pieces.